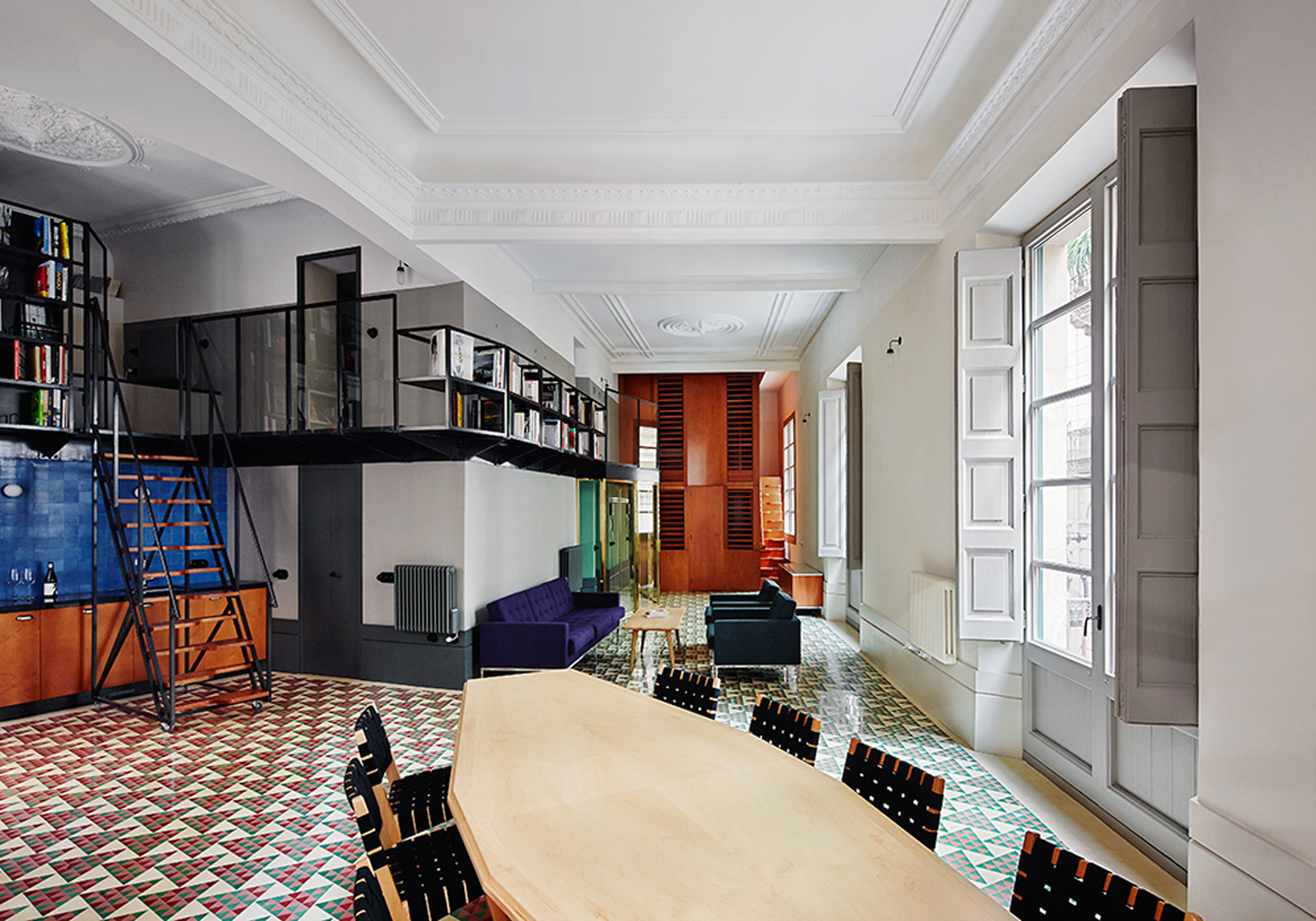 Mar 6, 2014
Carrer Avinyo is a 'piano nobile' apartment in Barcelona's Barrio Gotico neighbourhood, designed by London-based practice David Kohn Architects. It is a true homage to its surrounds, referencing the triangular forms of the building and the nearby public Plaça, and at only 90m² it demonstrates exactly how to beautifully and intelligently rise to the challenge of a small space. In short, we are smitten, and we will be pulling out all the stops to earn a holiday invitation from the two brothers who own it.
The apartment is housed in a Flat Iron-like building, situated between diagonally intersecting laneways in Barcelona's historic Gothic Quarter. The shape of the building makes for an interesting triangular floor plan which DKA sought to highlight and celebrate. Project architect Saya Hakamata explains, "the apartment's shape takes the pattern of adjacent streets. This corner of the room was hidden in the existing layout and we tried to reveal it by removing all partition walls." Striking a balance between the features they set about to retain and the contemporary elements introduced was about "carefully selecting what is important and what is not" – in essence employing a "less is more" approach. As a result, Carrer Avinyo neatly combines old and new.
A key feature of the apartment is an exquisite geometrically tiled floor that matches the triangular shape of the space, and draws upon the tessellated pattern of the nearby Plaça George Orwell. From one side of the apartment to the other, the tiles gradually change in colour from red to green – loosely sectioning off the quarters of each brother, and inviting occupants to gather in the centre where colours blend.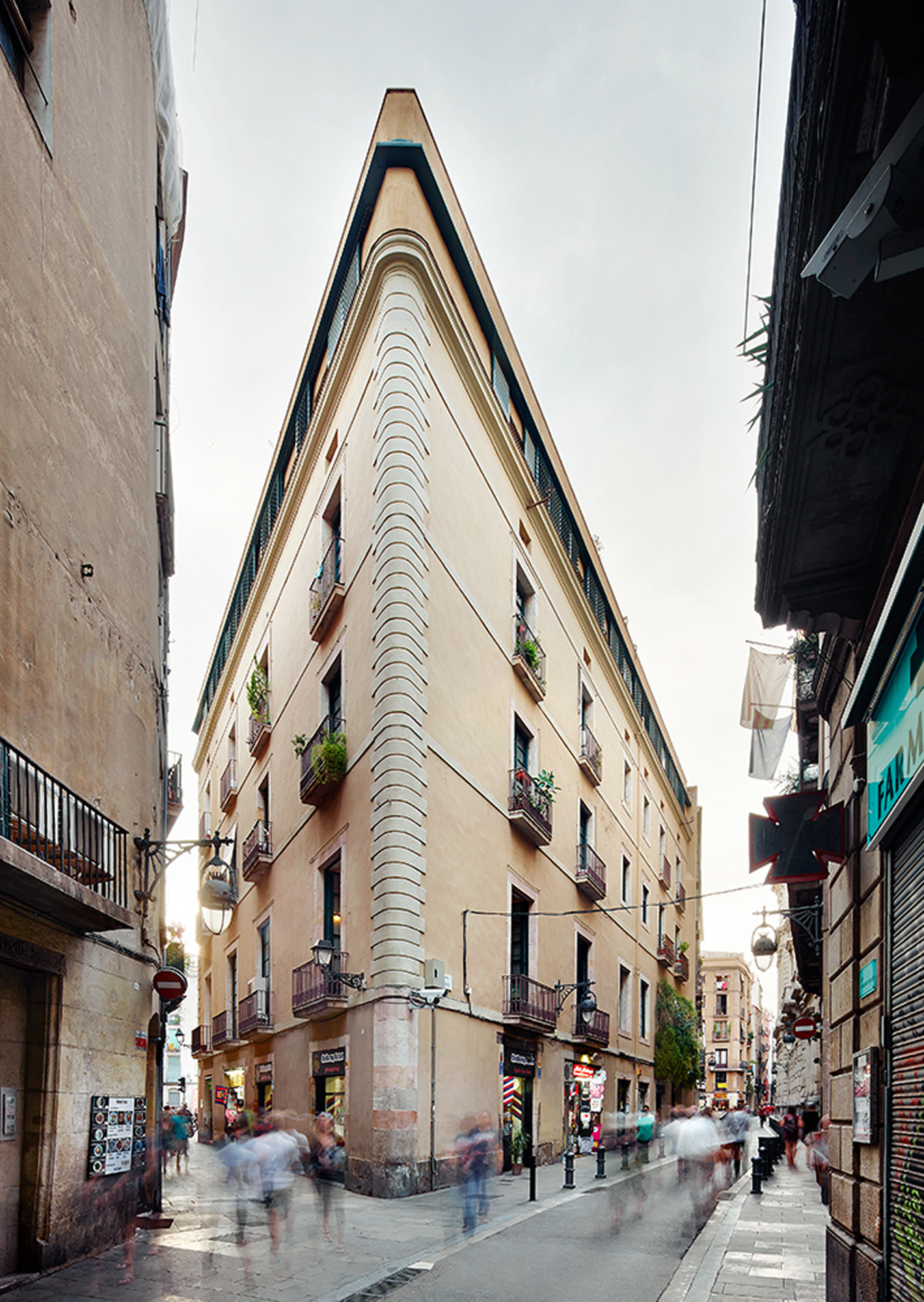 In order to produce the tiles, DKA collaborated with local tile-makers Mosaics Marti who were Gaudi's tile suppliers and have a century-long association with traditional hydraulic tile paving. The gradient, says Hakamata, was just "one little addition to [the] traditional tile-making process… whether we add gradient or not, in the process of making hydraulic tiles, one person pours all different colours anyway." Describing how the design was devised, Hakamata says, "A large triangle tile consists of 25 little triangles. We started with all green (light green and dark green). We replaced one light green with light red until [the tile] become[s] all light greens and light reds. Then we replaced dark green with dark red. This gives us 26 colour variations. Within each colour variation each colour is randomly poured to achieve maximum variation."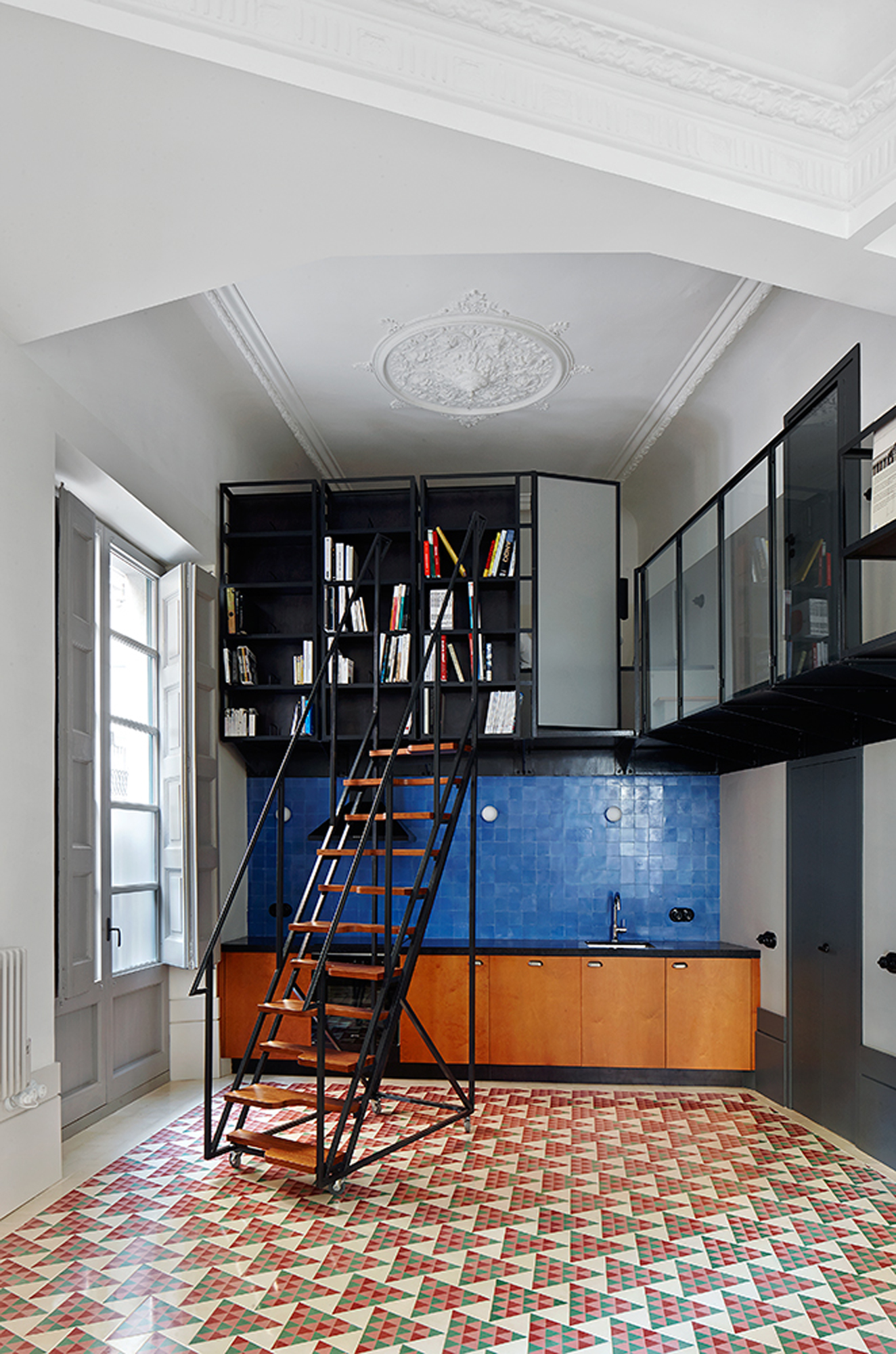 Creating a sense of magic was fundamental to the brief. The apartment is the holiday home of two brothers, originally from Barcelona but now living and working overseas. The previous layout stifled entertainment with a series of small rooms that were antithetical to social gathering. DKA re-established the apartment as a space of leisure, a meeting point, a place for entertainment – creating an open-plan living space which is unusual to apartments in the area, centring upon a large custom-designed dining table.
The apartment's gloriously high ceiling and huge windows enabled a mezzanine level, where custom book cases turned into balconies on both ends. In order to release the central space for shared living, the bedrooms are stacked at the perimeter. These rooms are housed within large pieces of furniture, which evoke the forms of the city beyond the apartment. Hakamata says, "Because the apartment was located at the corner of the gothic quarter, also because of its proportion and size, it resembled a city and felt natural to introduce a small building within."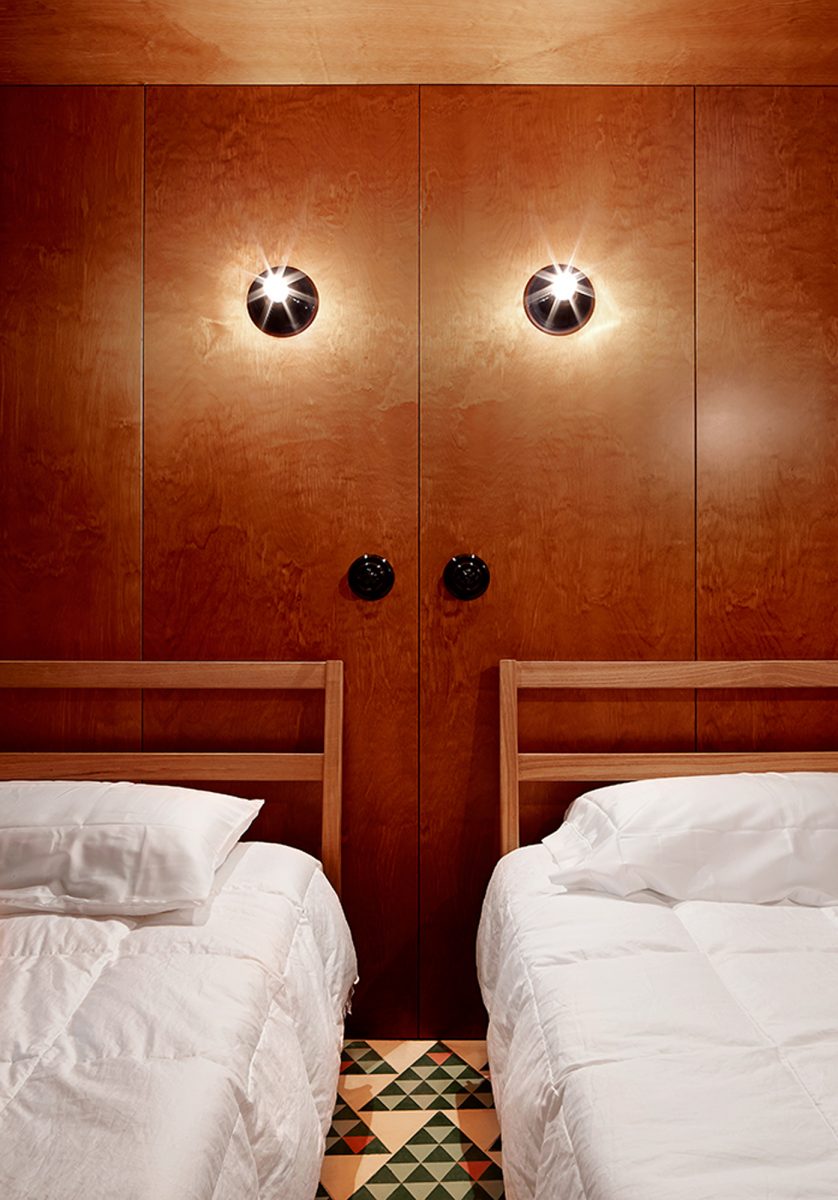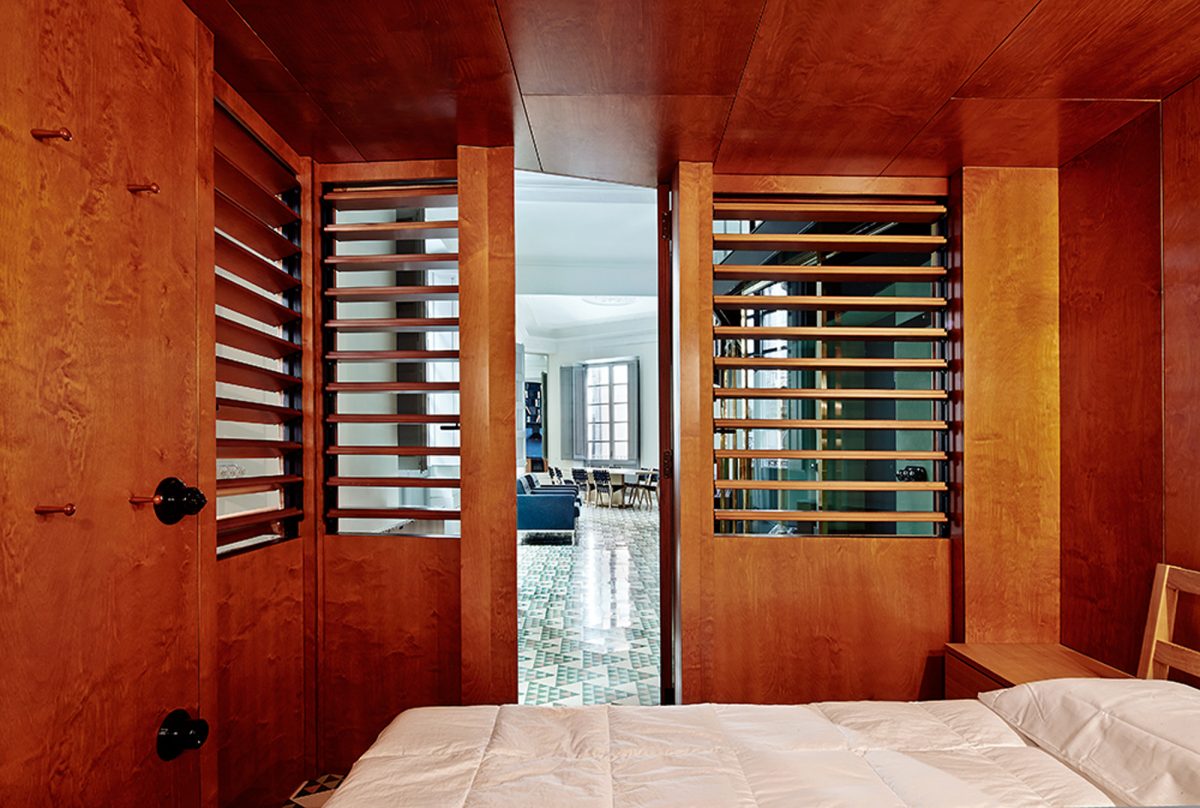 There is a synergy between this project and DKA's A Room for London installation for Living Architecture, created in collaboration with artist Fiona Banner – a boat that appeared to be precariously beached atop Queen Elizabeth Hall at Southbank Centre, looking out over the Thames. Similarly, Carrer Avinyo's bedrooms and balconies have a nautical quality to them, suggesting cabins and prows respectively. Hakamata says "it is quite natural that [our] projects influence each other."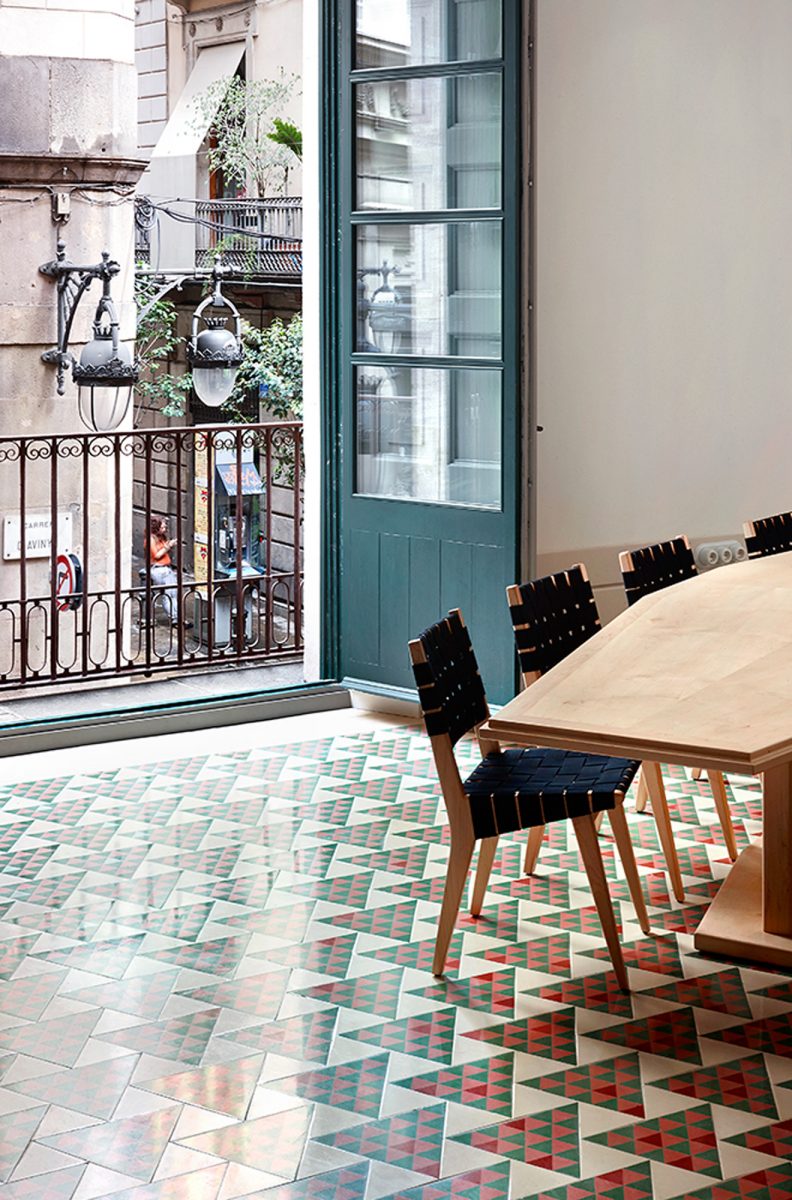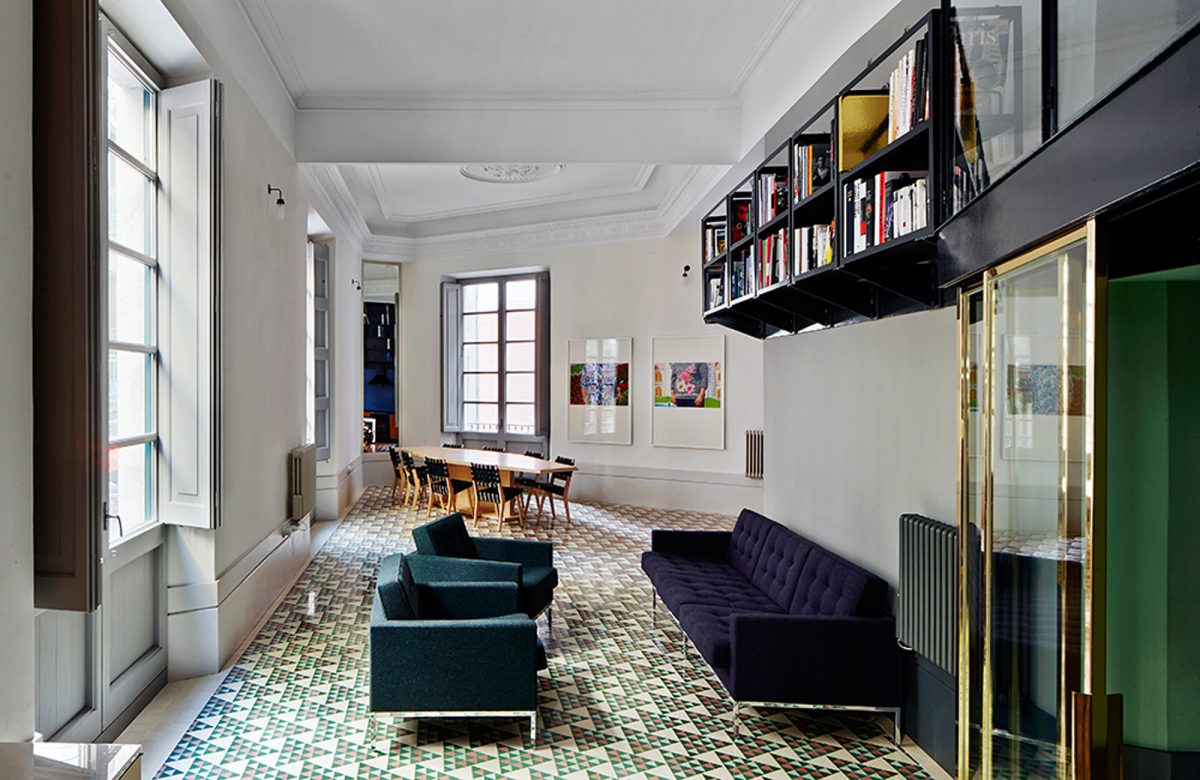 Carrer Avinyó won World Interior of the Year 2013 at the Inside Awards. Many thanks to Saya Hakamata. All photographs by Jose Hevia Blach. To view more work by David Kohn Architects visit: davidkohn.co.uk