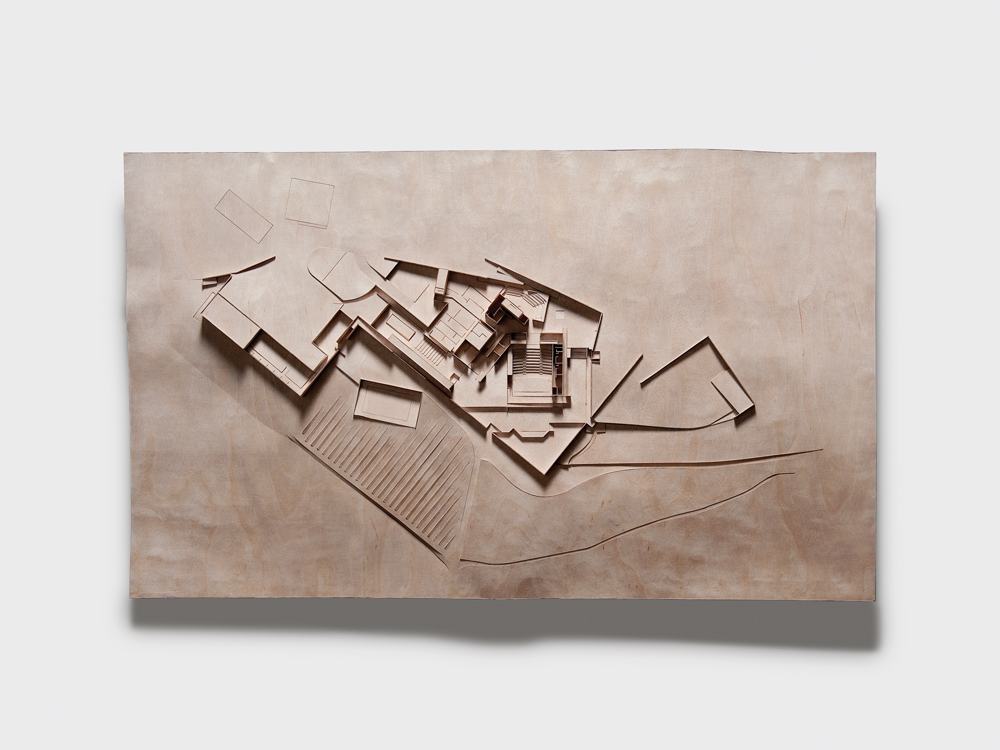 Aug 29, 2013
On a bitterly cold Melbourne night, I venture up a narrow flight of stairs to a shared studio space in the city. It's university assessment time and a harried group of young architecture and design students are burning the midnight oil on their final projects. A door off to the side of this hive of cutting mats, portfolios and whispered conversation leads me to the small studio of Melbourne architect Dayne Trower. Dayne is in the midst of preparing for an exhibition and his sparse studio contains meticulous birch-ply structures in various states of near completion, alongside a carpet of ply offcuts, rulers and cutting tools.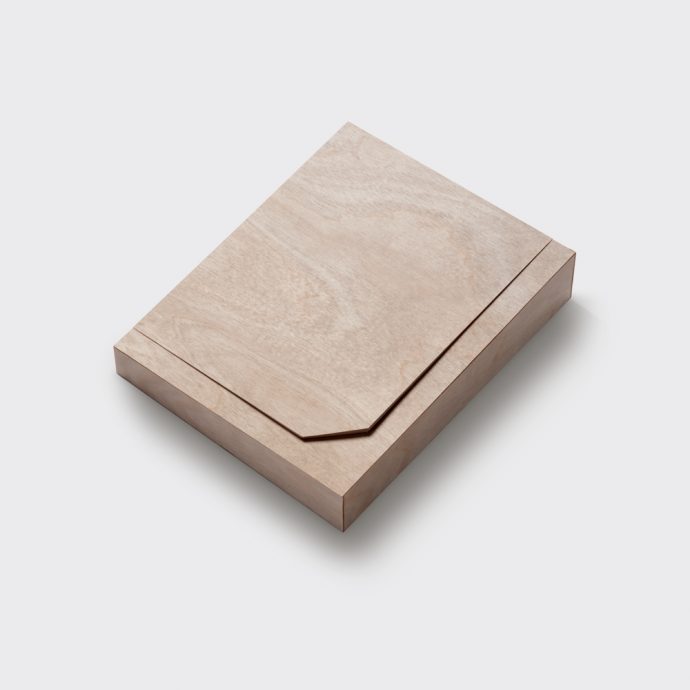 Architect Dayne Trower is a devotee of the increasingly lost art of model-making. Decidedly formal, his finely-tuned plywood maquettes are hard to place – are they art, architecture, sculpture or model? Devised and crafted over hours and months, they are based on actual sites in and around Melbourne, generally near the eastern suburbs where Dayne spent his childhood. Although at the time of my visit to Dayne's studio, we are months out from the start of his upcoming exhibition External Walls (27 Aug – 7 Sept 2013 at fortyfivedownstairs), Dayne has approached the artist's deadline with the planning and precision of the architect – no last minute visits to the two-dollar shop or chance solutions here. This will be Dayne's third solo exhibition of his delicate, proto-archeological works in a fine art gallery context, in a practice that bridges the edgeland between art and design. His methodical approach to each site results in a measured, birds-eye, 'plan view' – a definitively architectural vantage point. Yet, preoccupied as they are with ground level, and what lies beneath, they go far beyond the scope of the usual architectural floor plan or balsa model. Excavating, revealing or concealing, they diverge from the practical to the preternatural.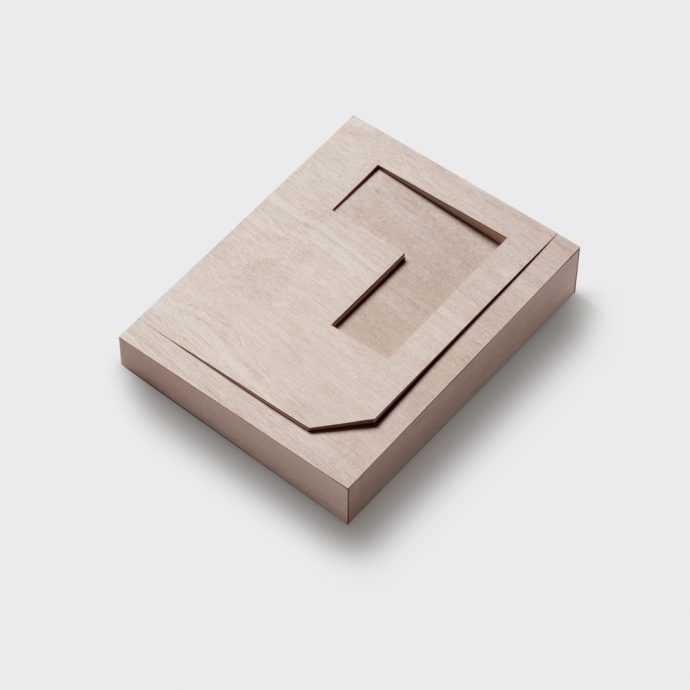 In his accompanying essay for the exhibition, architect Nigel Bertram writes:
"This way of thinking is as much concerned with earthworks as architecture. The entire site (and by extension the entire city) becomes a construction, with levels made and walls retaining, forming steps and terraces. Terraces become courtyards or half-enclosures, external spaces become rooms, rooms form into complexes. There is a long tradition of architecture conceived organically as an extension of its surroundings, but the concern here is unusually microscopic. The studies place emphasis on and amplify the smallest adjustments in level and alignment, working at the scale of civil engineering, where small shifts are affected over broad horizontal territories".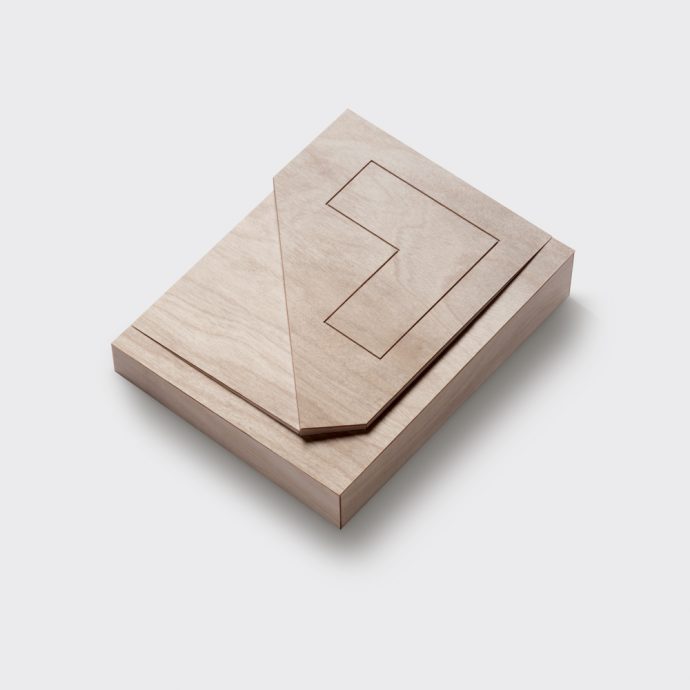 The series of small works (almost all at a scale of 1:200) in External Walls takes an "ordinary" suburban block with an existing L-shaped structure as its starting point – the real location of one of Dayne's architectural projects. As Bertram notes, we recognise through Dayne's pared-back motifs, subtle shifts and variations that reveal as much as they conceal. These are fragments of an elusive, open-ended whole. Curious to know more, I asked Dayne a few questions about his art and architectural influences as well as his practice at large. In his characteristically measured and minimal way, Dayne had this to say: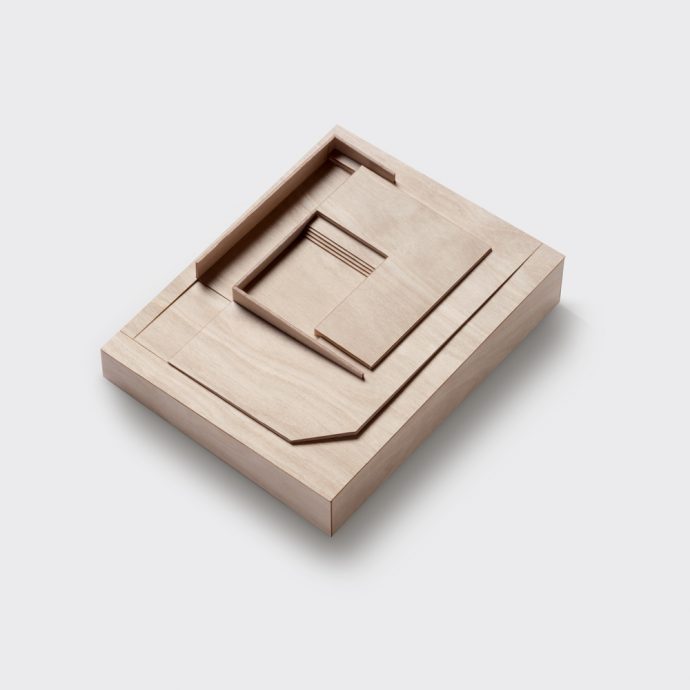 (Eugenia Lim) Richard Serra, Roy Grounds and Robert Smithson are influences, particularly the idea of Smithson's "non-site". Tell us more about what you glean from their art/architecture and how this informs your own work?
(Dayne Trower) Robert Smithson in his writings 'A Provisional Theory of Non-Sites', describes the drawing of a ground floor plan of a house as a "logical two-dimensional picture", essentially a diagram that "rarely looks like the thing it stands for". I'm trying to describe and also represent three-dimensionally the underlying order of an existing site, and the potential for logical future development, hopefully with clarity.
(EL) Tell us a bit more about the ideas behind your current show…
(DT) The title for the show is 'External Walls' and the series deals with the underlying existing composition in the development of towns, cities and residential sites. It is the language of retaining walls, concrete foundations, and conventional public infrastructure.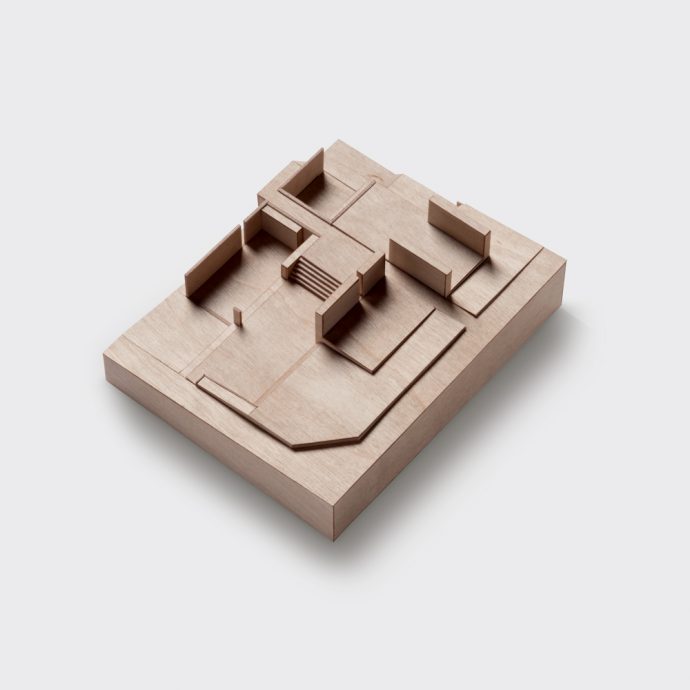 (EL) How do you choose the sites that you model in your works? Are they always "real" or are they ever "fictional"?
(DT) The sites are always real. To date, the sites investigated have been at the scale of a town or suburb, and usually centered around intersections. In this current series, the site is a single 450m2 suburban corner block.
(EL) Apart from Grounds, whose architecture inspires you?
(DT) Generally, the masters. Alvaro Siza is a favourite. I look to his drawings for inspiration – often, he draws in profile to show the form of the building and to abstract it in some way, the building itself is implied through negative space. I like how these forms are pared right back to the essence of the idea. His architecture deals with ground level and the particular geographical and social conditions of his native Portugal. It is embedded in the landscape.
(EL) Your models take an archeological approach to site, digging to uncover what is usually hidden or ignored beneath ground level. They seem to subvert the usual "build up, build higher" conventions of architecture. What is it about the subterranean that interests you?
(DT) The benching or foundation level is the first point of encounter between the built and what could be described as the natural ground. This layer contains constructed and artificial ground modifications, which have become fixed as a distinct layer in the land's geological strata. It is important to recognise that this is the condition that architects are operating in, and that it is these conditions that are defining the boundaries and set out for public space and architecture to exist.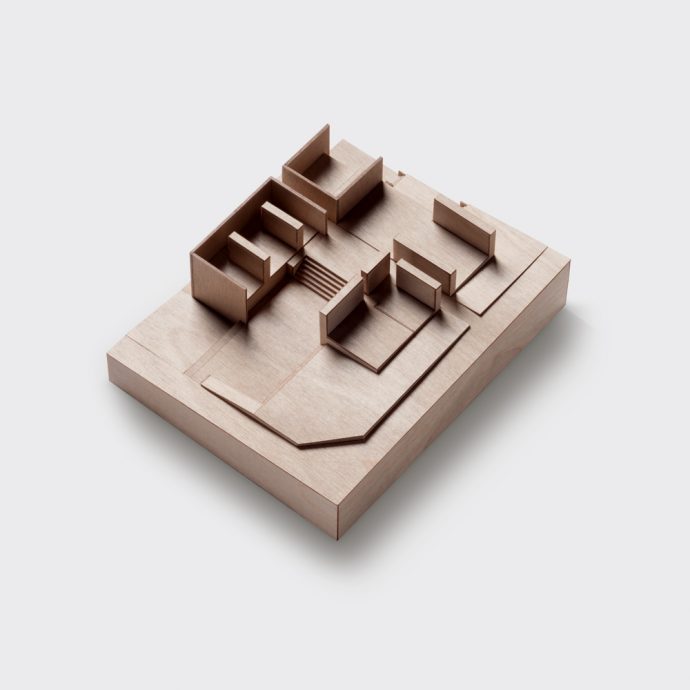 (EL) Tell us more about the process behind each of the models in External Walls: the material you use, the time involved…
(DT) The material used [birch ply] is unforgiving, difficult to manipulate but durable. It's good for articulating ground and can be moulded – but precision is required from the outset. In terms of a process, it is fairly intuitive but also fits within a real brief or set of constraints – for example, the light, shade, existing conditions – as each series of works is based on an actual location. The models are actually used to communicate very quickly to a client where their house will sit on a site. They are generally time consuming to construct: 1-2 days per model spread out over a number of months. But the time making allows time to reflect on the ones previously made, and to ponder the next one.
(EL) How important is scale in your work – from the regional to the local, from the micro to the macro?
(DT) It is a good test to model, draw or represent an idea from the scale of a region to the scale of the site. If the abstract idea is still evident at all scales, then it may be a worthwhile proposition.
(EL) What do you have in mind for your next project?
(DT) Work on the next one, and try and get one built.
To view more of Dayne's work, visit: daynetrower.com. External Walls is on show at fortyfivedownstairs (45 Flinders lane, Melbourne 3000, Australia) from 27 Aug – 7 Sept with the opening reception on Saturday 31 August 2-4pm. For gallery hours and updates, visit fortyfivedownstairs.com. All images of Dayne Trower's works by Garry Smith and images of Dayne's studio by Eugenia Lim – Assemble Papers.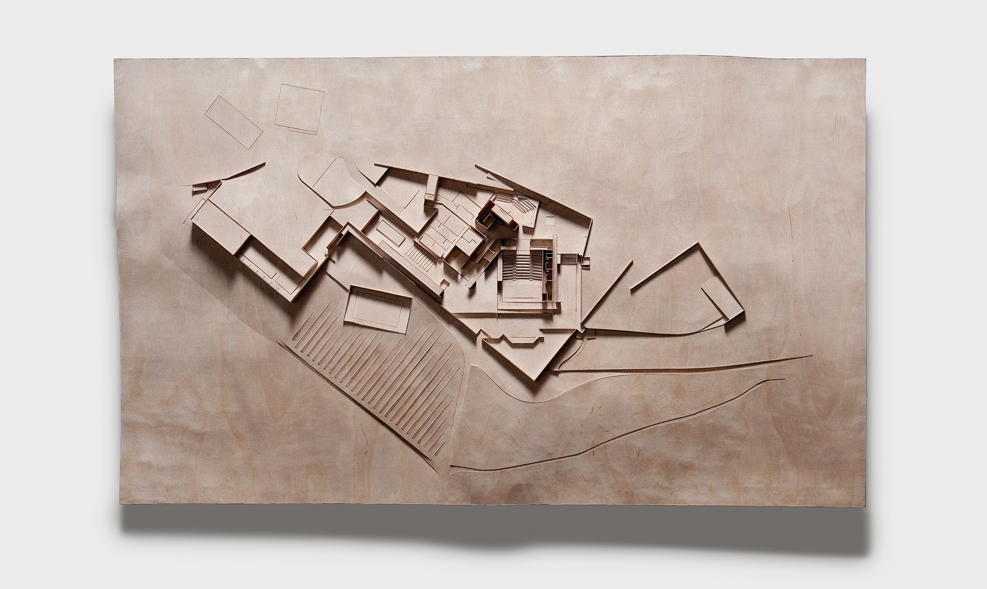 A work by Dayne Trower from the Slow Decline series. Photo by Garry Smith.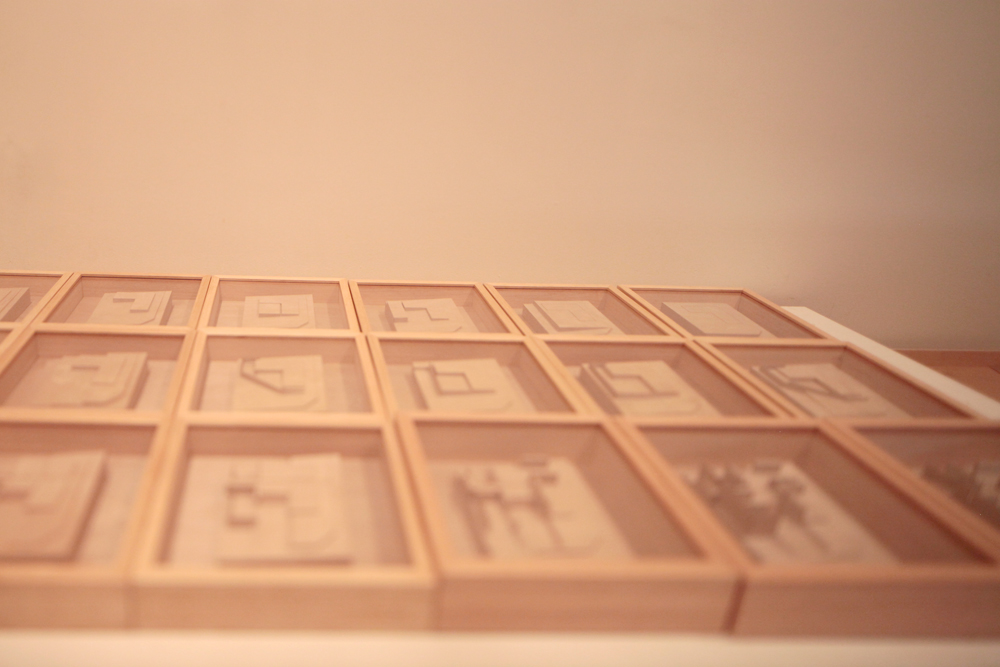 Theme and variations I: works from External Walls by Dayne Trower. Photo by Eugenia Lim – Assemble Papers.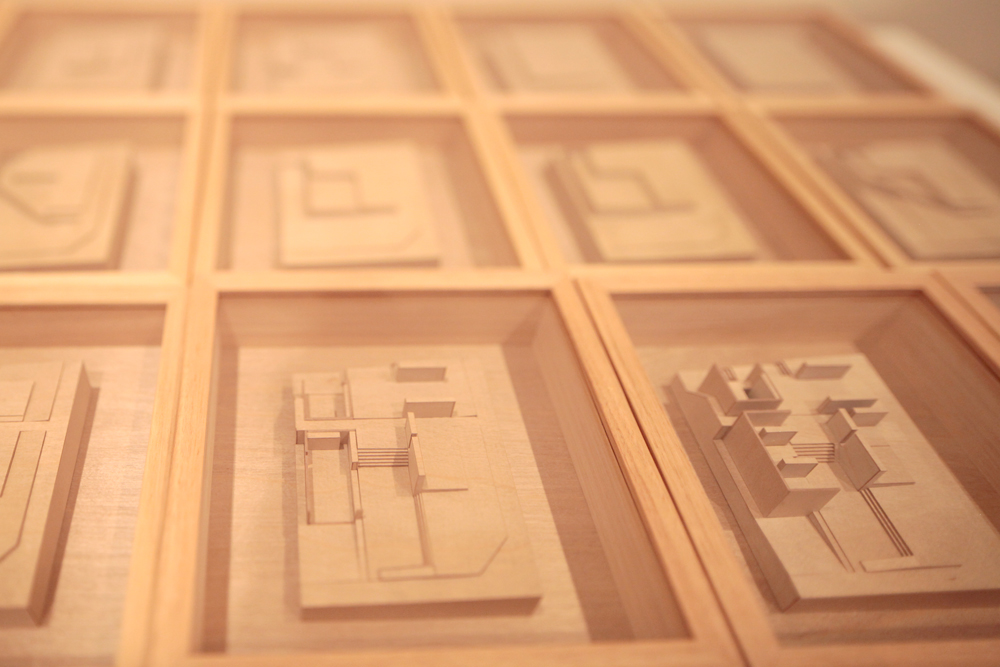 Theme and variations II: works from External Walls by Dayne Trower. Photo by Eugenia Lim – Assemble Papers.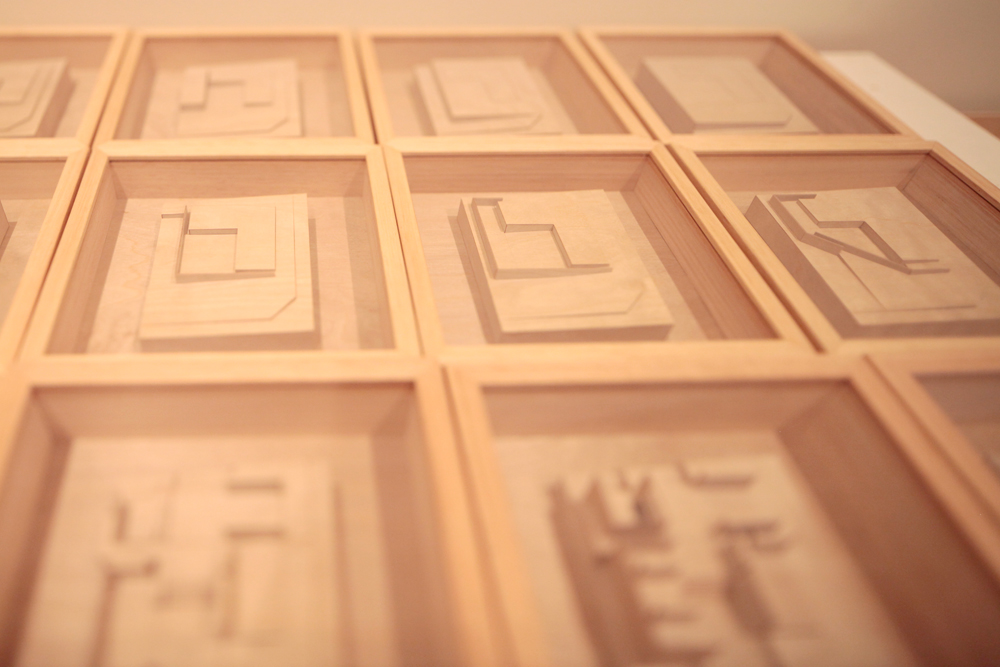 Theme and variations III: works from External Walls by Dayne Trower. Photo by Eugenia Lim – Assemble Papers.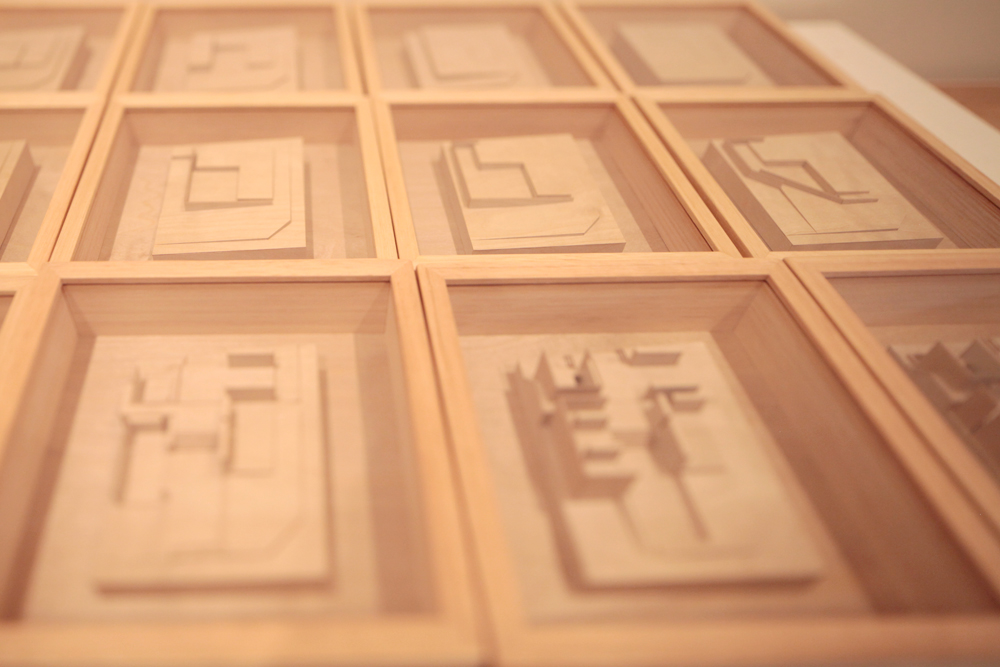 Theme and variations IV: works from External Walls by Dayne Trower. Photo by Eugenia Lim – Assemble Papers.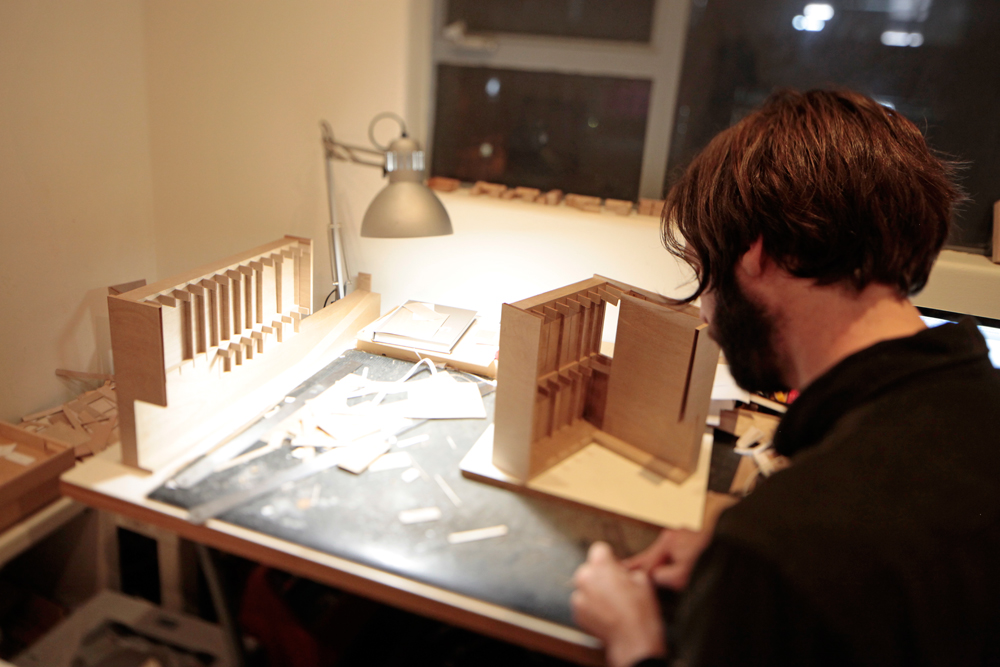 Dayne Trower crafting and refining in his Melbourne studio. Photo by Eugenia Lim – Assemble Papers.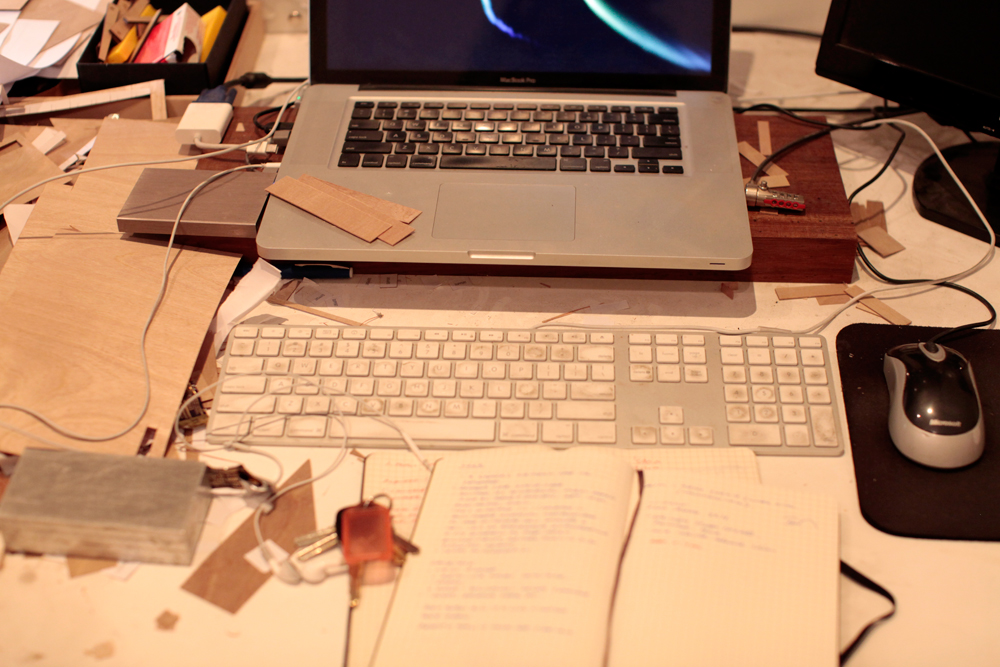 Paper and pixels in Dayne's studio. Photo by Eugenia Lim – Assemble Papers.