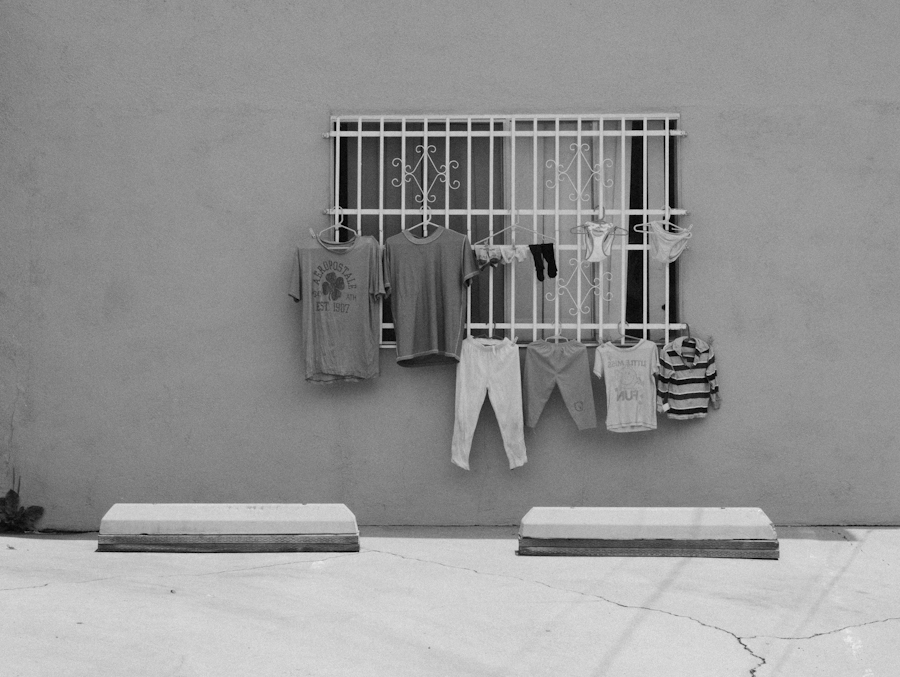 Jul 18, 2013
Jessica Comingore is a multifaceted creative creature living and working in Los Angeles. She is a lover of hiking, the great outdoors and thoughtful conversations and always makes a point of toting her camera with her whenever she is out and about. In her series, "LA in BW" she captures the quieter, reflective side of Los Angeles, through the eyes of a true Angeleno.
"It sort of started as a bit of an accident when I stumbled upon the most beautiful bougainvillea spilling over a concrete wall on a lunch break in Echo Park. I had my camera with me and decided to snap a photo. When I came home to edit it, I found that I had left my settings on black and white, and didn't capture the bright fuchsia hue I had intended at all. But rather, I saw this sculptural contrast of the soft petals against an urban backdrop. I was pleasantly surprised and made a point of bringing my camera along on every mundane drive about town to capture these little moments, but also spoke to the diverse landscape of this sprawling city. Though I had passed by these locations so many times over the years, I felt like I was seeing them with a completely new perspective.
I would love to photograph Frank Lloyd Wright's Falling Water. Though I've never seen it in the flesh, it's on the top of my bucket list to visit. I remember having one of those jaw-dropping moments when I first learned about it in design school and it's never strayed far from my mind since. I feel like I could have a field day being left alone at that residence with my camera".
Although Jessica Comingore's journey began in interior design, she currently works as a photographer (for Freunde von Freunden), graphic designer specializing in branding/web design for creative businesses (Bly, Warbler Records & Goods) and has contributed to Kinfolk Magazine both as an online editor and stylist. Most recently, she was invited to host a workshop Inspiration: Where to Get it + How to Use it during the Create + Cultivate event series presented by (NO SUBJECT) in Los Angeles. For more of Jessica Comingore's work visit jessicacomingore.com.