Tell me a little bit about yourself – what did you study, and what led you to what you're doing now?
I grew up in a small coastal town in NSW, spent some years overseas then moved to Melbourne in 2006. I studied visual arts and graphic design at university. I've made art for as long as I can remember. Lots of different kinds of things from video and sound, to photography, to installation – you name it. I did a short wheel course in ceramics in 2007 and then had always wanted to go back to investigate further in handbuilding techniques. It wasn't until the end of 2011 that I went and saw Val at North Carlton Ceramics and got her to teach me how to make pots using handbuilding techniques. I went to her with the idea of Pot Heads as I had the idea from years beforehand and finally started making them in 2011. Sometimes it takes awhile for my ideas to turn into projects…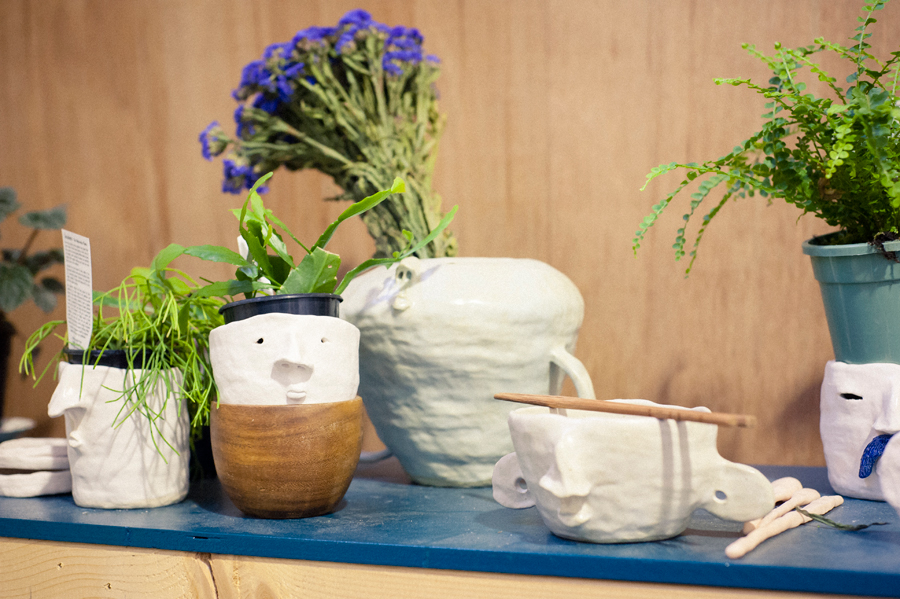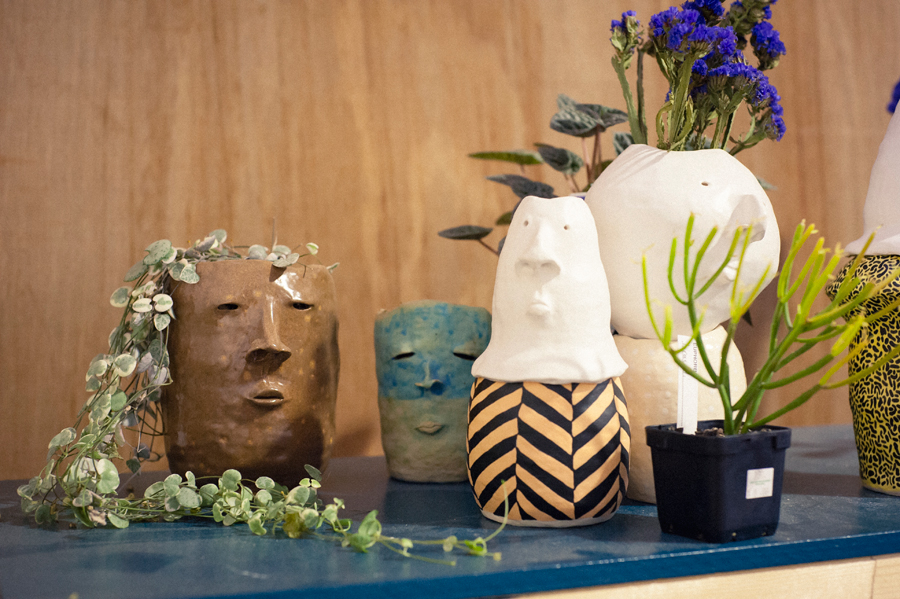 Tell us about where you work from…
We have just moved from our warehouse space into a more conventional space (with windows and an oven!) so there will be an adjustment period of a month or two where I will set up studio in our laundry (luckily I don't need much room to make my work!). I really like the working from home set up. I like being able to choose when I work. Although this does have its cons too – you can never escape it!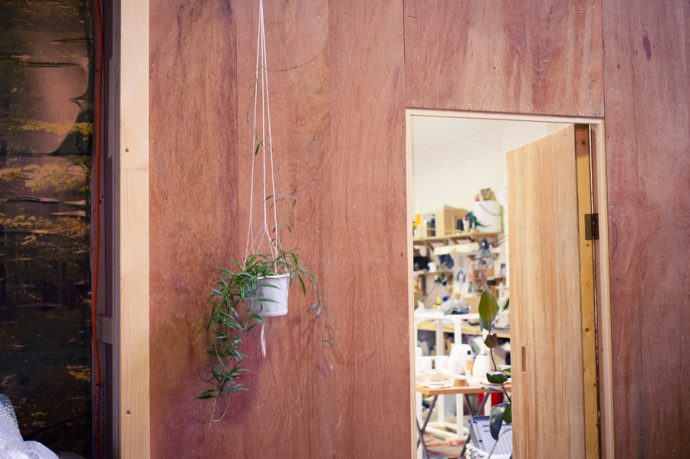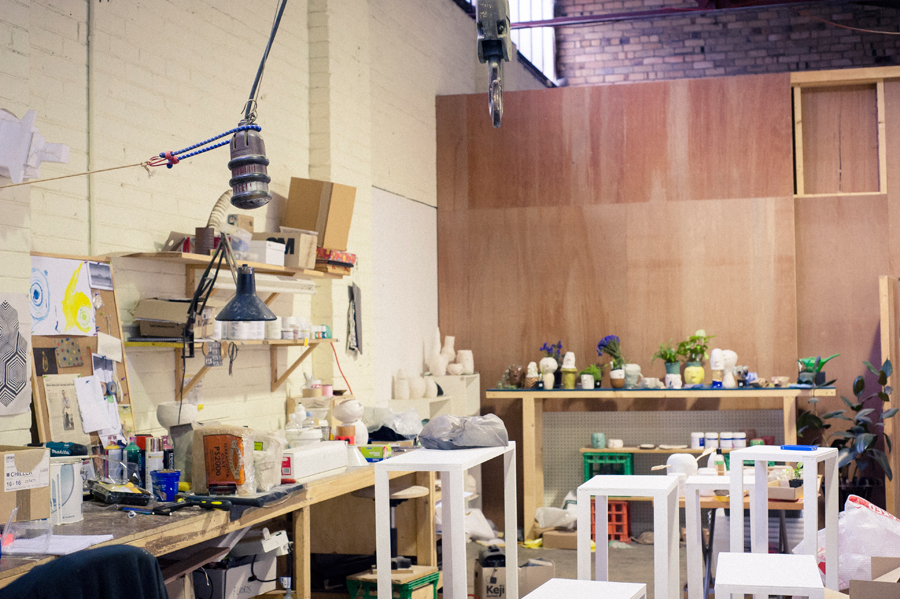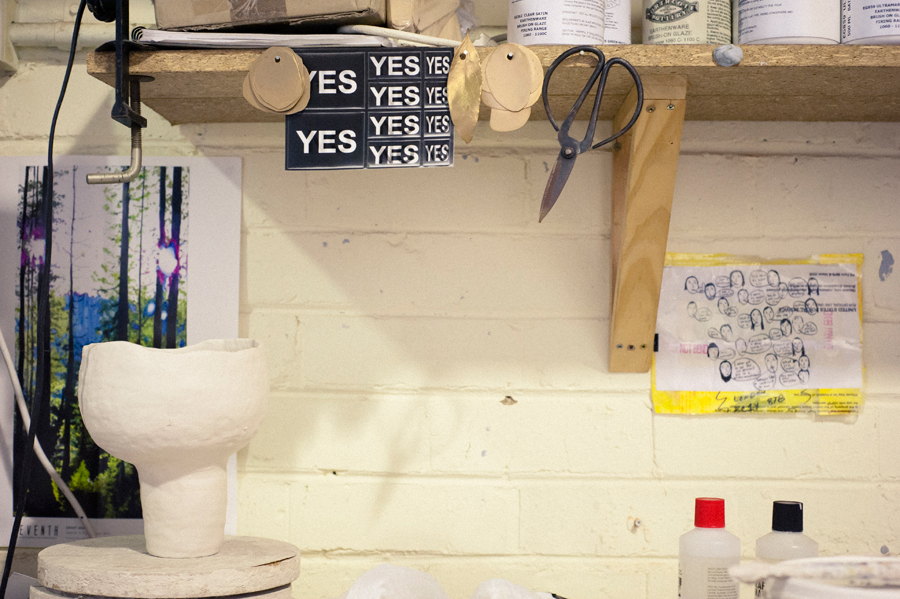 What creative and production processes are involved when making your Pot Heads?
It depends if I'm working on pieces for an exhibition or pieces for retailers. The exhibition pieces usually have more of a story behind them and are usually linked and work as a group. The retail pieces are all little characters that just form from the clay as I'm making them. I'm usually working on several at a time as it takes time for the right nose, mouth or expression to emerge.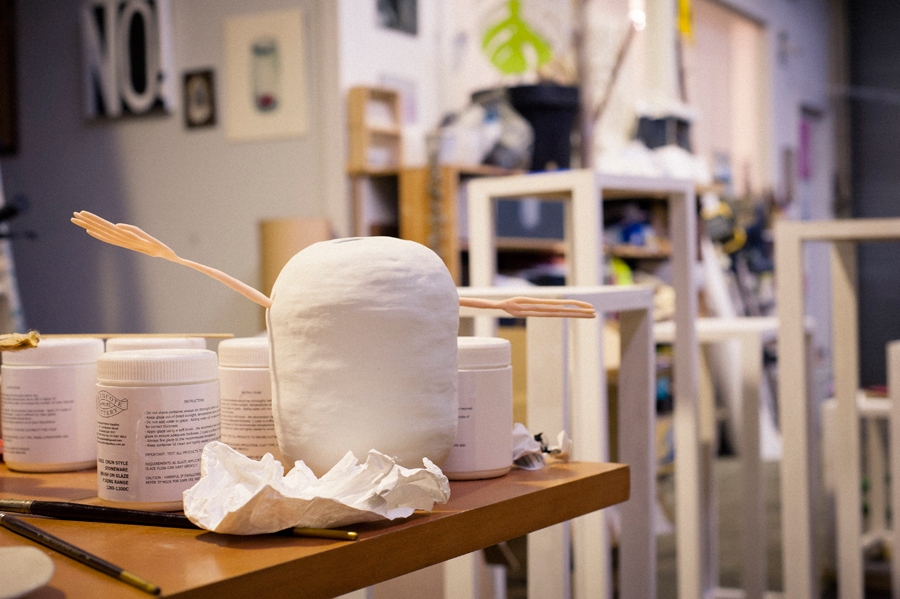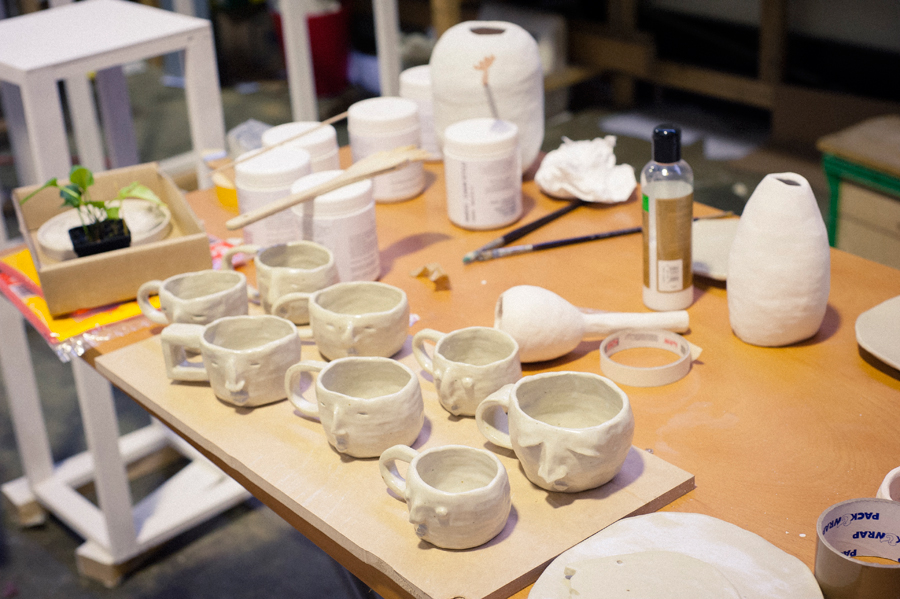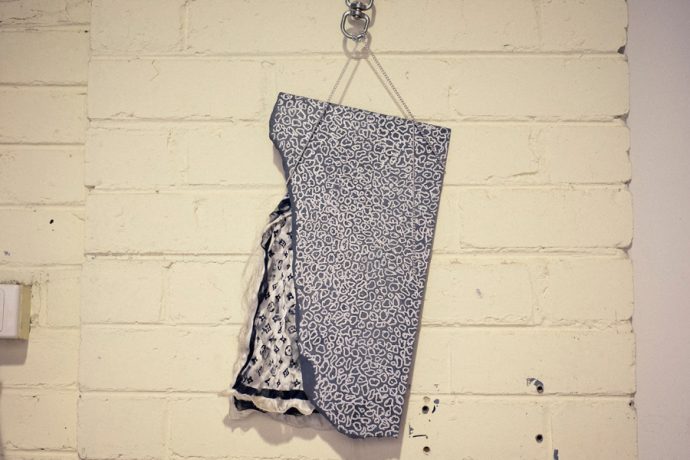 Do you have an idea of what the head will look like before you start or is it an organic process?
Absolutely no idea. It's a really organic process where the shape of the pot and the face form from the clay. It's like a meditation for me. I guess the faces come from my subconscious as there have been some that look like people I know.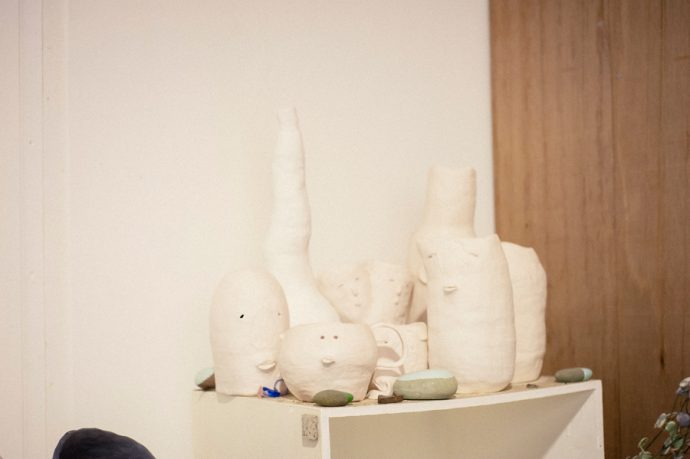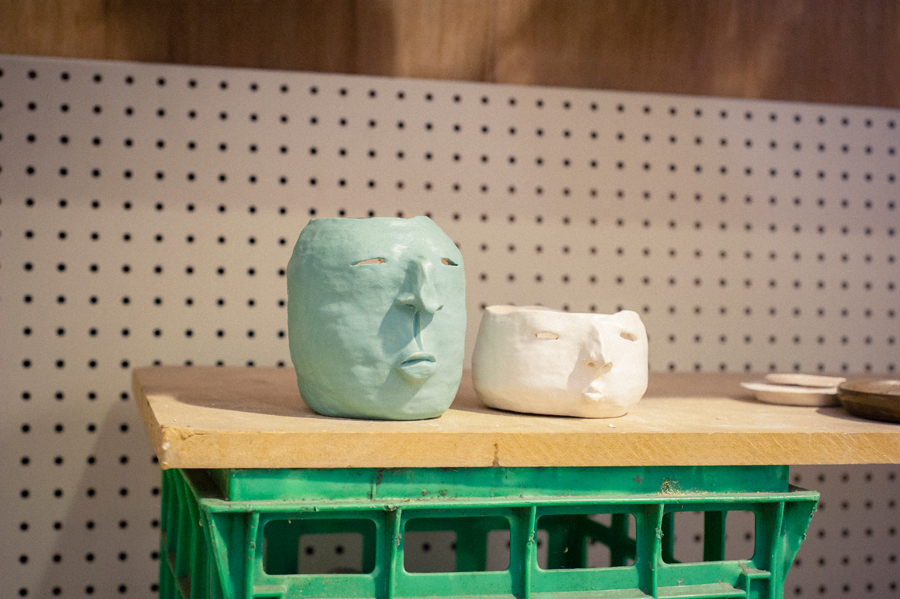 Tell me about your recent project at Craft Vic..
My exhibition in the window space at Craft runs until the end of June and I also collaborated with artists and writers to produce a limited edition publication which sits alongside the exhibition. The artists involved are Sarah Brown, Beth Conway and Renee Jaeger and the writers who took part in the project are Caroline Anderson (aka Crystal Diamond), Gabrielle Lis and ST Lore. There is also a really great essay by Pip Wallis in the publication. Everyone involved in this project has produced really excellent work.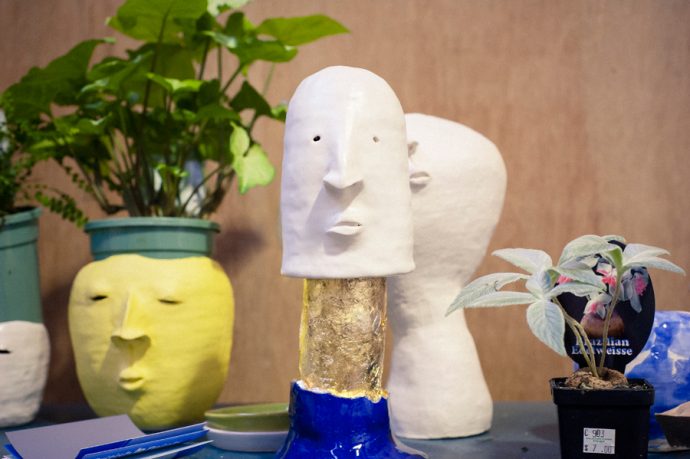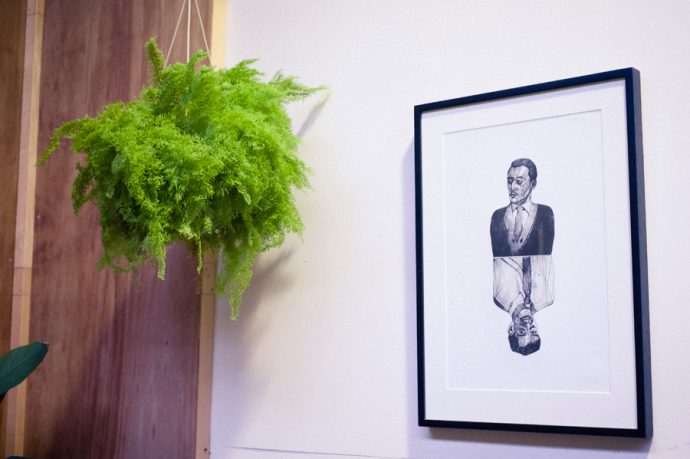 Tell me a little about your other job with Cancer Vic…
I work at the Cancer Council Victoria four days a week running a program called the Arts Awards, which is a program where people are able to express their cancer experience creatively. It's a really special job and I get to meet some really inspiring people through my work there.

For more info on Kim Jaeger's work or to purchase a Pot Heads, visit www.kimjaegerceramics.tumblr.com or contact Kim directly for a commissioned piece. All photographs by Heather Lighton.