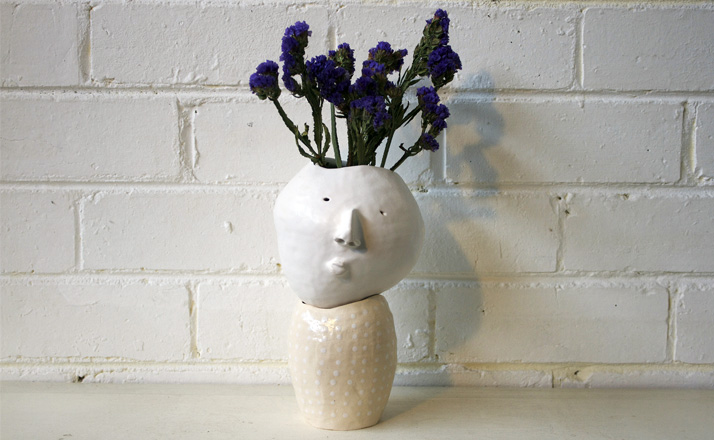 Jun 19, 2013
Melbourne-based artist Kim Jaeger of Pot Head fame is showing 100 Years, a new body of work at Craft Victoria until the 29 June 2013. Exploring materiality, functionality and anthropomorphism, Jaeger's objects in 100 Years are based around the Japanese folklore of Tsukumogami: whereby inanimate objects acquire souls after 100 years of domestic service. Alongside the exhibition, Jaeger and Craft Victoria have published a new limited-edition publication. Stay tuned for our interview with Kim Jaeger next week in AP.
100 Years
2 – 29 June 2013
Craft Victoria window
31 Flinders Lane Melbourne 3000
Visit www.craft.org.au for more information. Image courtesy Kim Jaeger and Craft Victoria.