City Living
Jan Gehl believes in making cities for people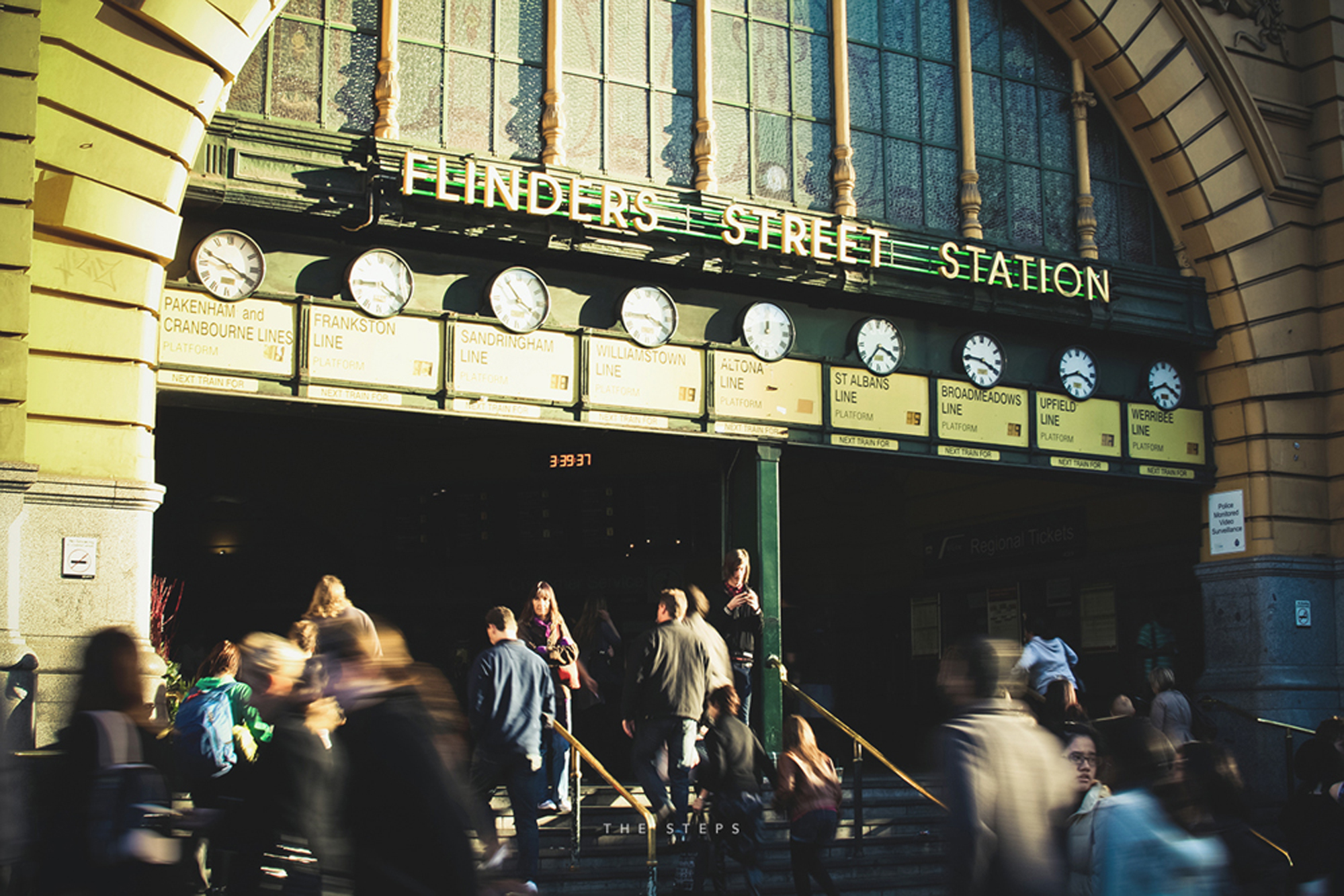 Jun 13, 2013
Dressed in signature black, with his trusty, wide-brimmed parking inspector's hat at the ready ("I have the Perth one, I have the Adelaide one, I have the Sydney one, the Wellington one and actually, I have the Hobart too. They are all wide brimmed and very good for holidays"), Jan Gehl and City of Melbourne Manager of Urban Design, Rob Moore, guided us through the history of Melbourne's now celebrated streetscapes and reflected on their vision of the elements of a livable city. Much of what we Melburnians now take for granted – laneway culture, outdoor dining, Copenhagen-style cycle lanes, the gradual erosion of the pre-eminence of the car in favour of the pedestrian and cyclist – are revealed as a consequence of Gehl's influence – and the perseverance of local collaborators Rob Adams (architect and director of City Design at the City of Melbourne) and Rob Moore.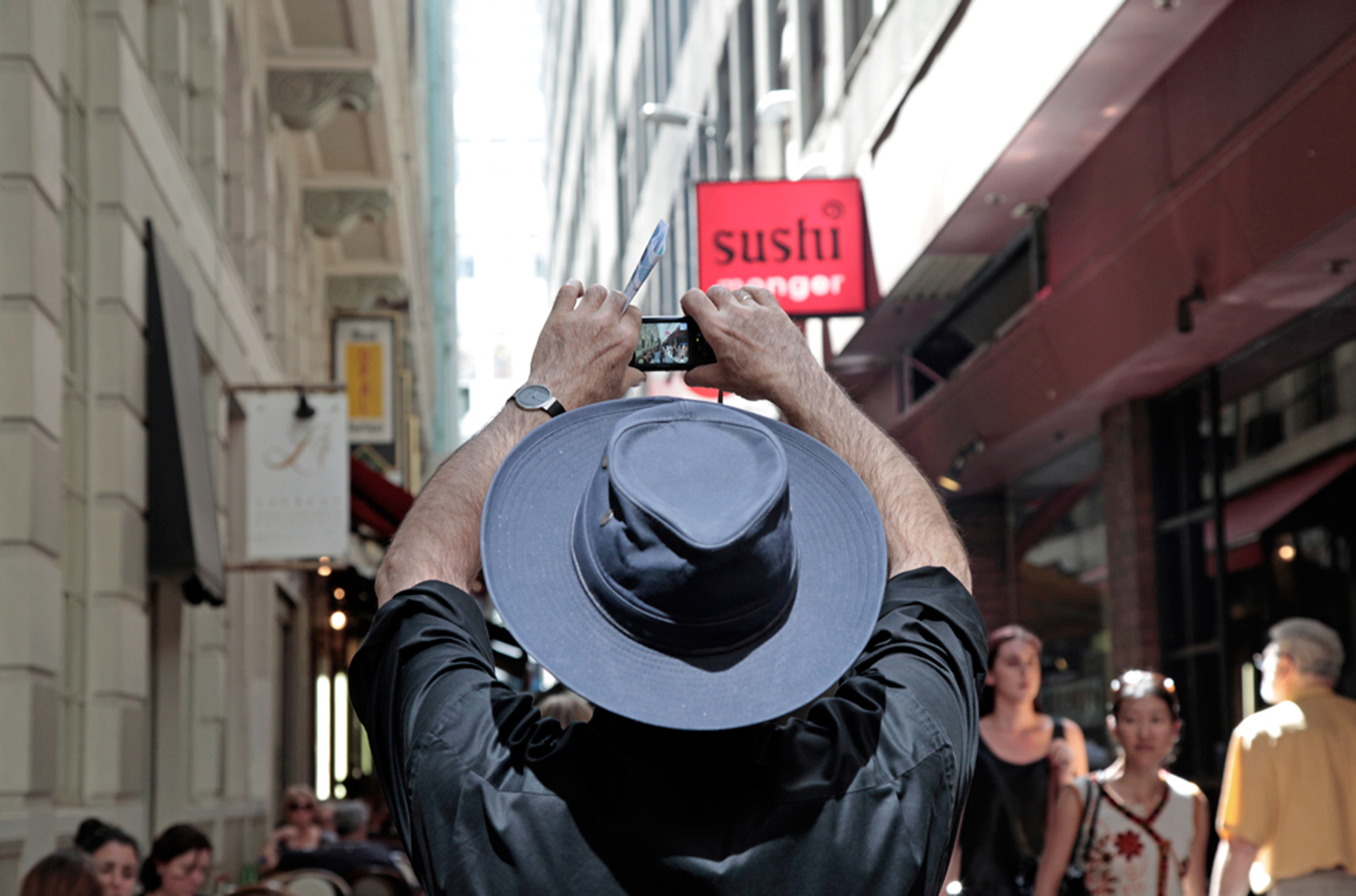 Back in the 1970s, when Gehl was in Melbourne as a visiting professor, the value of street culture was not widely recognised. Robin Boyd's The Australian Ugliness had been published over a decade earlier; in addition to being deemed 'unpatriotic', its critique on 'featurism' in Australian aesthetics and architecture was yet to make a broader impact. At this time, Gehl recalls walking down the deserted streets of inner Melbourne of a weekend: "It was neutron-bombed, not a soul – not even a cat. Now, internationally, Melbourne is ranking sky high, one of the best cities in the world. Everybody who has been down here has been raving about the quality of the streetscapes, and the care that's been taken."
Working with the City of Melbourne in 1993 (Gehl was invited by the council to conduct a Public Spaces and Public Life survey – and again for a 2004 update), a key recommendation was to create opportunities for outdoor dining, mimicking the success of the grand boulevards of Paris and the communal squares of Rome. The suggestion was ridiculed in a city famous for its icy southerlies and four-seasons-in-one-day climate. Yet, twenty years later, Melbourne boasts the highest ratio of street furniture per person in the world; outdoor cafes have increased from less than 50 in 1990 to over 600 today; the number of pedestrians in the city on weekday evenings has doubled; and Swanston Street has more pedestrians per day than Regent Street in London.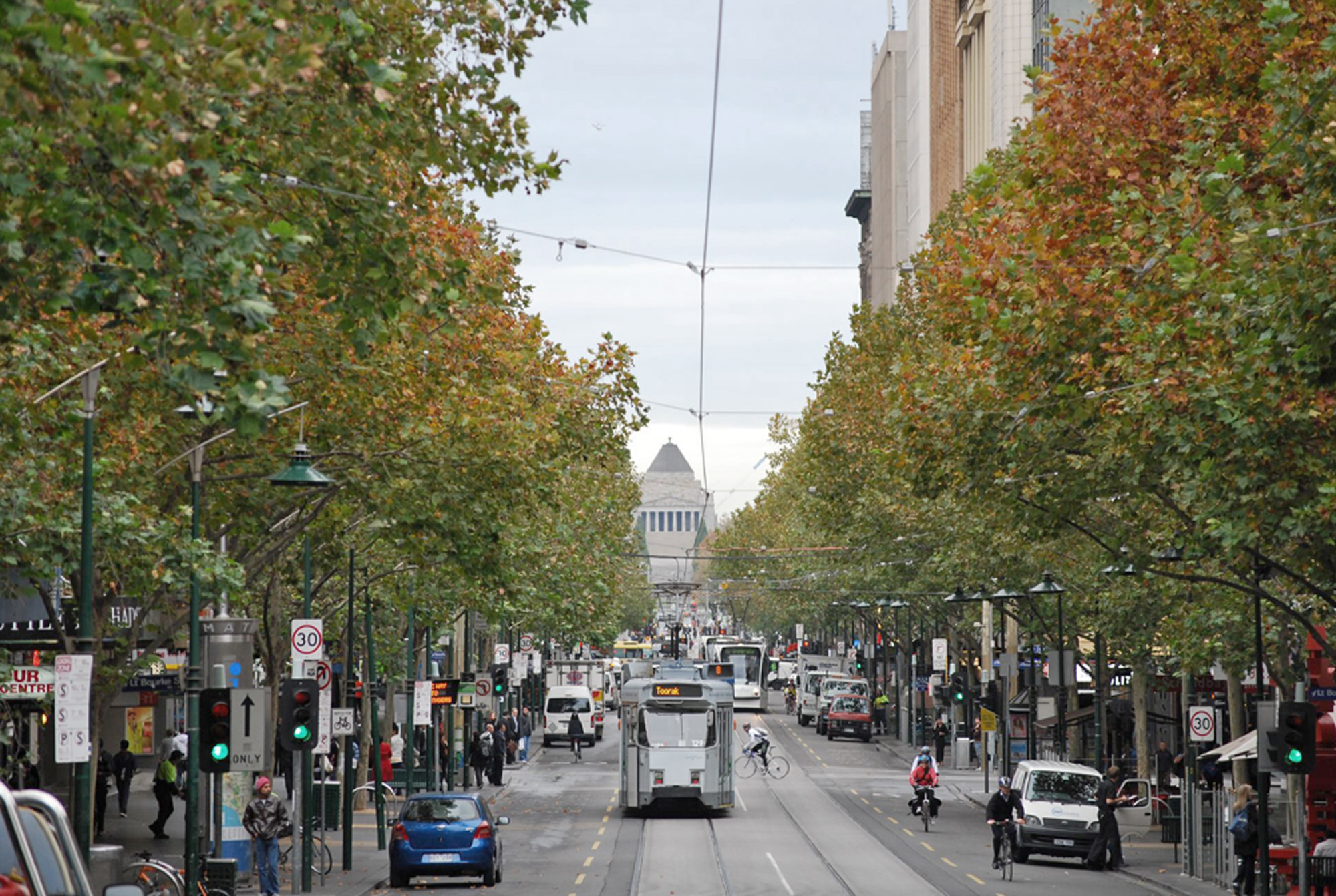 Jan Gehl has made it his life's work to provide convincing evidence for this investment in public life. His published titles speak to his enduring commitment to and singular focus on the human subject, beginning with Life Between Buildings in 1987 and continuing on with variations on the theme: Public Spaces, Public Life (1996), New City Spaces (2000), New City Life (2006) and most recently, Cities for People (2010) (in which Melbourne features prominently). For his part, Gehl credits the "grandmother" of humanistic planning, Jane Jacobs for drawing attention to the importance of human scale. "Fifty years ago she said – go out there and see what works and what doesn't work, and learn from reality. Look out of your windows, spend time in the streets and squares and see how people actually use spaces, learn from that, and use it."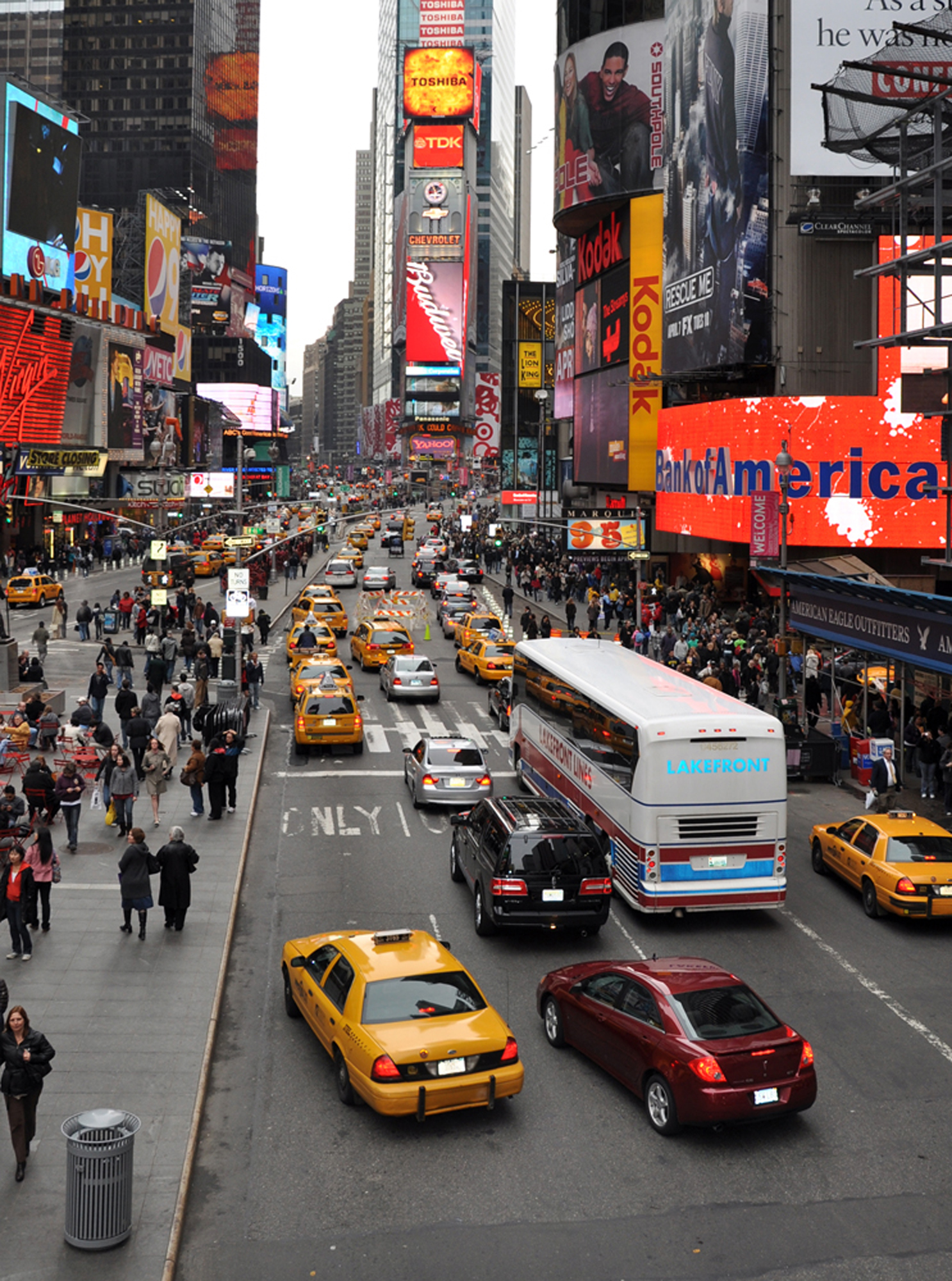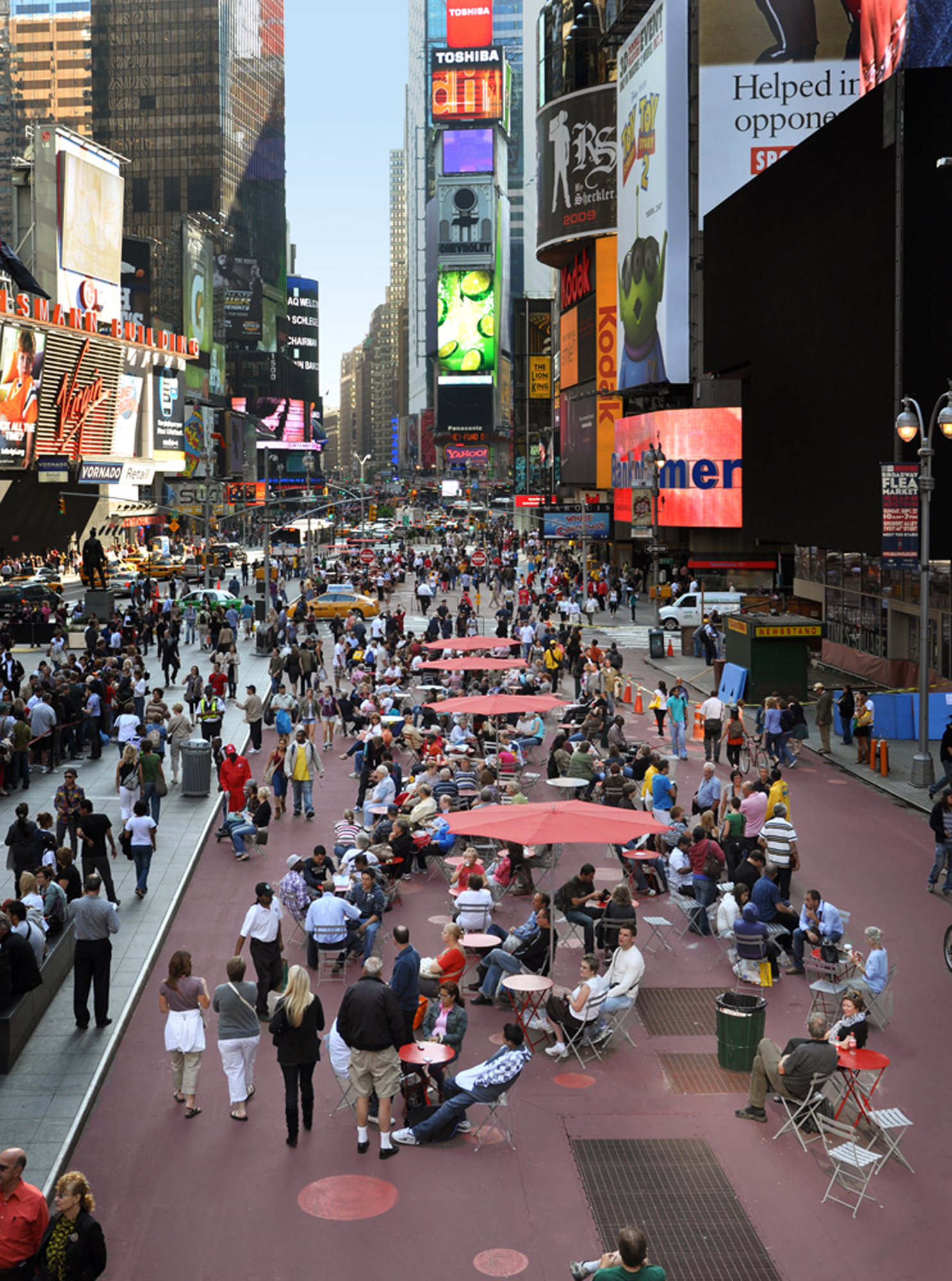 Gehl has taken this approach literally, spending countless hours walking the streets of cities around the world, studying life beneath, between and around buildings. "Man was made to walk", Gehl reminds us. "All our senses are made for being a walking animal – for that speed, for that horizontal perception – and when we are in that natural environment that we are meant for, then we can watch and talk and kiss as we were meant to as human beings". Forty years of this close observation of human behavior (rather than a more theoretical engagement with urban studies: "I am not much into reading", he confesses) lies behind Gehl's core beliefs of treating pedestrians and cyclists "sweetly" and the need for the city to be an "invitation" to spend time, a welcoming and sustaining place for people to live. "A good city is like a good party", he says. "You know it's working when people stay for much longer than really necessary, because they are enjoying themselves."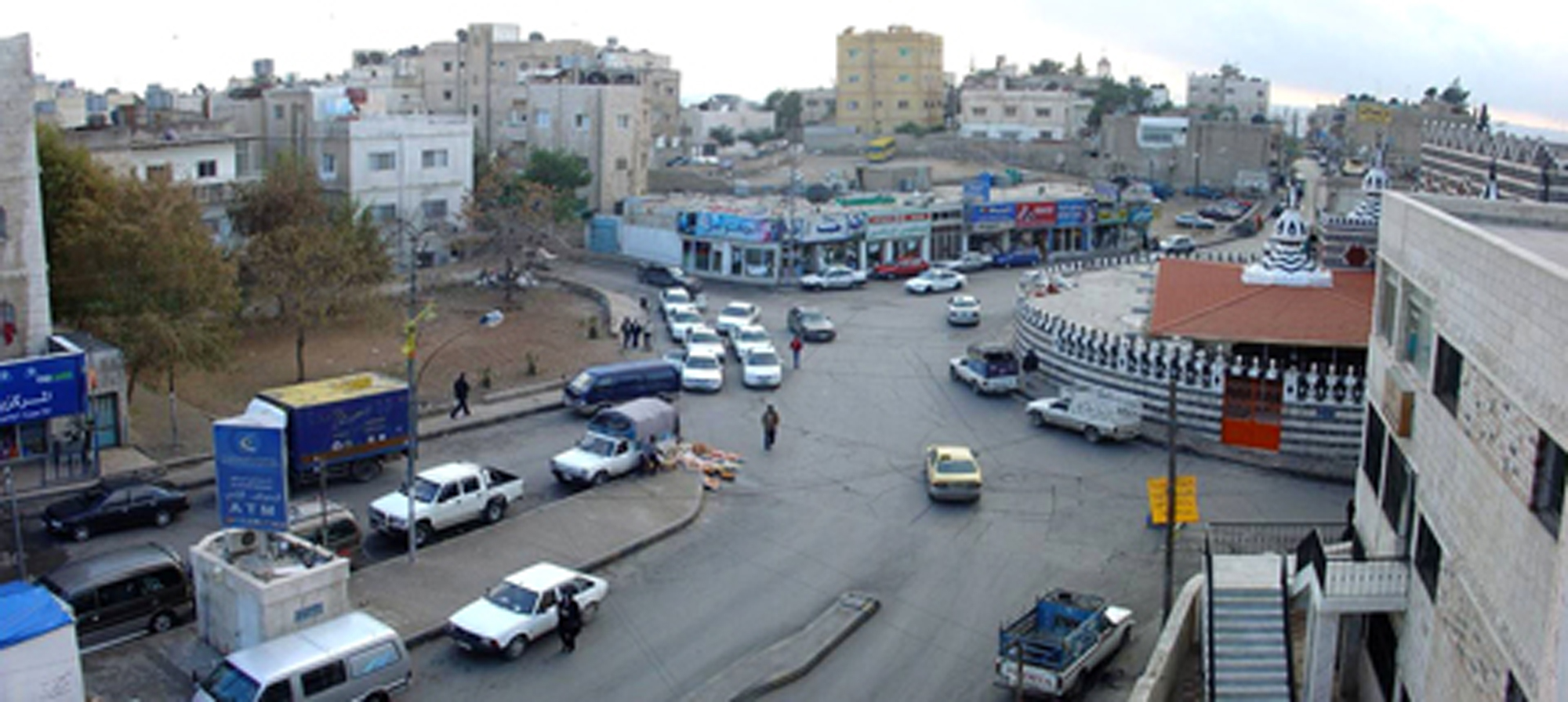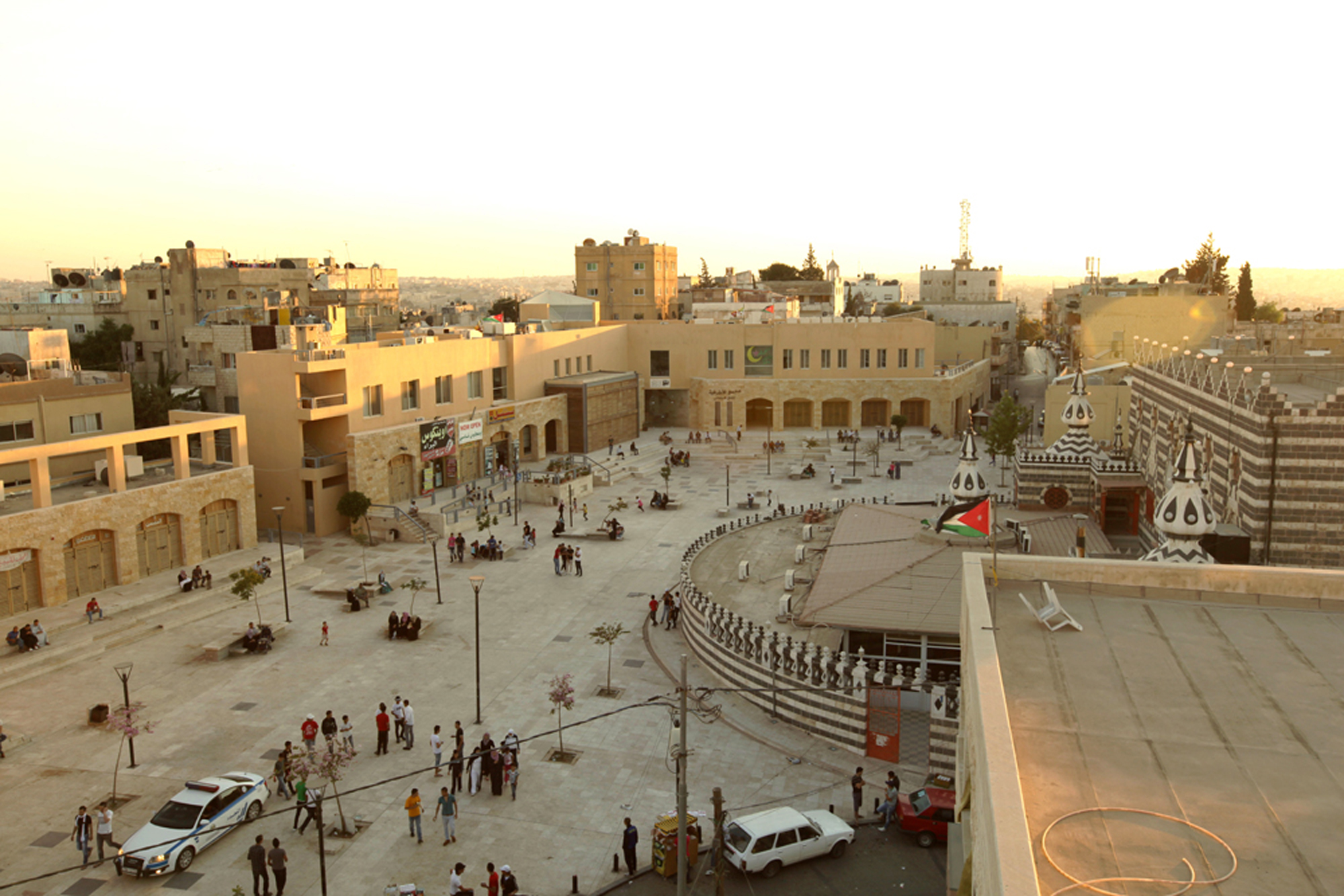 Jan's generous nature is tested on the subject of "starchitecture". He has no time for what he terms "bird-shit" architecture, the legacy of modernists – "architects travelling all over the world to drop their towers". Or, what he sees as the increasing obsession with form in contemporary city building and skyscrapers, which he compares to his wife's perfume bottles that decorate the bathroom shelf. Each new building reaches higher, in more complex formations than the last. This is, he says, the "Brasilia syndrome" – the creation of cities and spaces which look magnificent from a plane, or in the architect's render, but do nothing for the people that need to live in them.
Unsurprisingly, he is not entirely at home with the "New Wave" or "New Pragmatism" of Danish architecture currently sweeping the globe (think urban infill developments and think BIG). However, he confesses that starchitect Bjarke Ingels has now, in fact, become one of his "very special friends". "I started by criticising his stuff as senseless and unfeeling and with no concern for people. But now, he comes to me with his design and he says to me, look at this group floor, look at this project, it is much better than the previous ones, isn't it? And I was over at his place the other day, and he had a new book and I grabbed one. And he wrote in it: Bjarke loves Jan. And now I have that at home".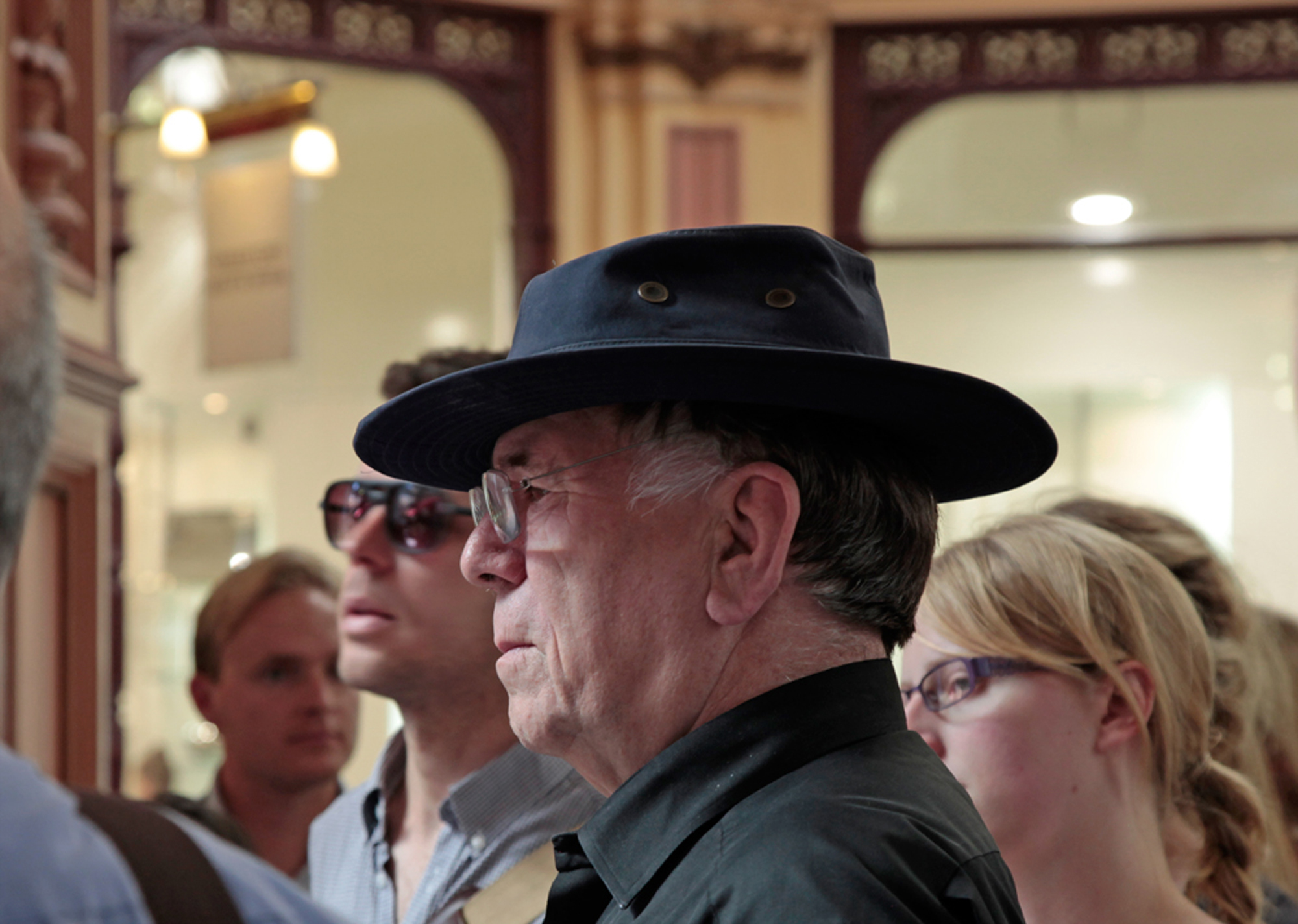 While making cities for people is a battle that Gehl continues to fight, he feels the winds of change are behind him. "It is the third time that the architecture profession has given me their highest honour – and that is very nice. This is a sign that the kind of work that I do has been accepted, not only by the architecture profession worldwide but my own people in Denmark, the fatherland, which for many years has treated this area disdainfully, overlooked it, pretended it was not there". Gehl Architects now works in thirty countries, with a core team of over forty staff, consulting on public life and guidelines for city development, increasingly in developing countries. With satisfaction, Gehl reflects that "it took a long time for Jane Jacobs to be heard, but now she has been heard, and I am her humble grandson".
And, in city planning itself, from the United States to rapidly urbanising China and India, "one city after the other is converting, wanting to 'do a Melbourne'". Gehl sees a "new paradigm" of urban development emerging, driven by a fundamental concern for life, rather than the efficient flow of traffic. "In what I call the 'reconquered cities', we have won back the right to be in the city from the car, and we can now enjoy the age old joy of people meeting people, which is why people came to cities in the first place". Melbourne, he says, has been transformed from a city where we once rushed to the office and back home again, ("like ants to their various places and when they are finished they go down like ants down in the hole again"), to "a city which really is very inviting for promenading, and for lingering and sitting and enjoying, and looking at the girls or whatever you do."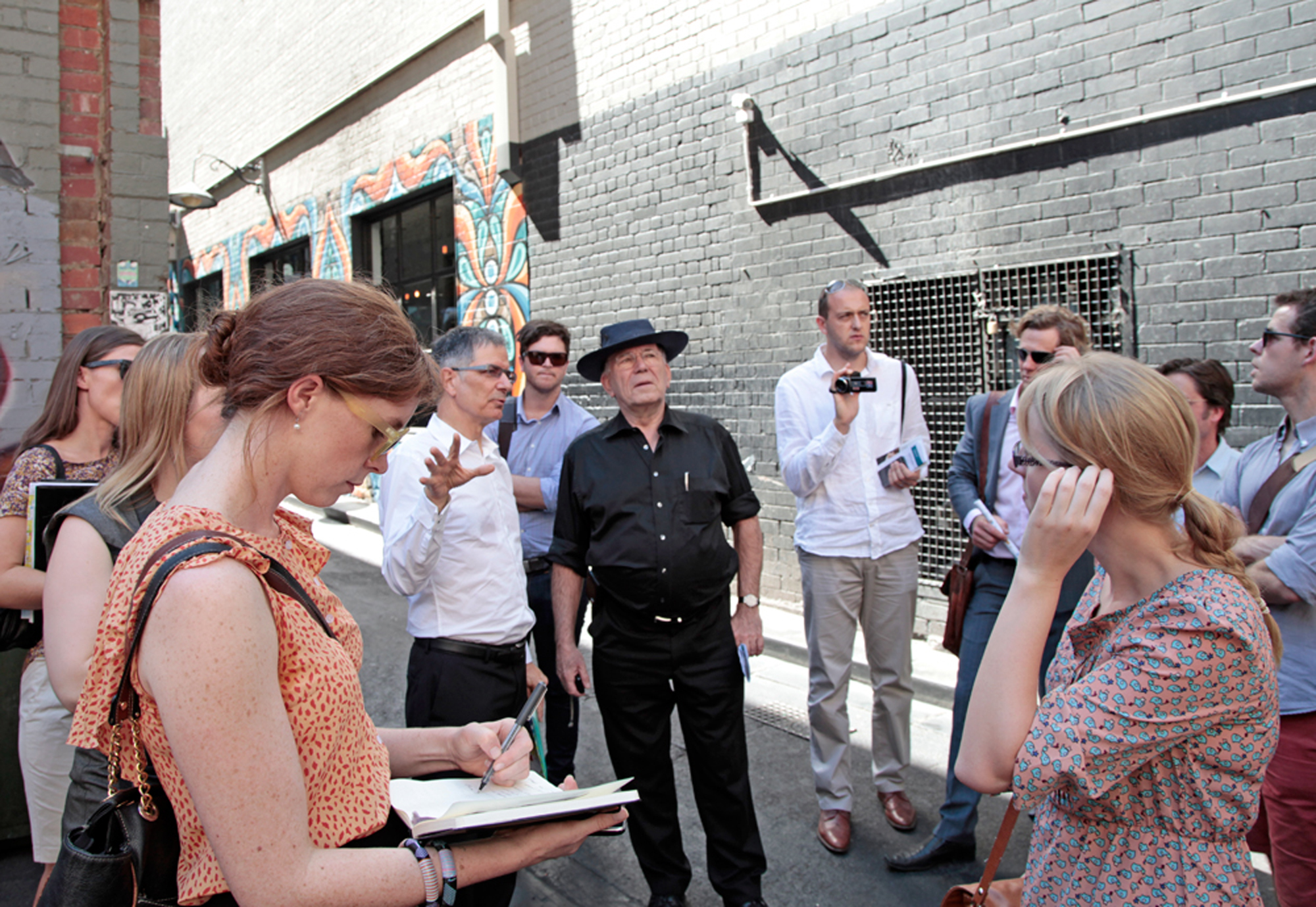 As Gehl takes his leave, donning his parking inspector hat, he leaves me with a parting caution: "You go down and see the Docklands, and they are 30 years behind what the city can do. They think that if they just have enough architects it must be a good city – but it is just another assembly of these perfume bottles". You will not, Gehl stresses, maintain a livable city by thinking of the beauty of the buildings first, or from privileging the happiness of the motorcar over the interests of people. Rather, it is how the buildings land, how they are connected, and how the public spaces around them are organised that will define the success of the cities of the future.
Many thanks to Anna Esbjørn, Senior Project Manager and Mette Løth Rasmussen, Researcher at The Danish Architecture Centre (DAC) who organised the study tour for The International Federation for Housing and Planning (IFHP) for inviting Assemble Papers to attend part of the tour and for assistance with this article. Big thanks to Jan Gehl for his patience and candour while we pursued him across the streets and rivers of Melbourne for this interview. For more information on the work of Gehl Architects, visit: www.gehlarchitects.com. Feature image (top) by Sheng Han (CC-license via Flickr) and Swanston streetscape by Alpha (CC-license via Flickr).