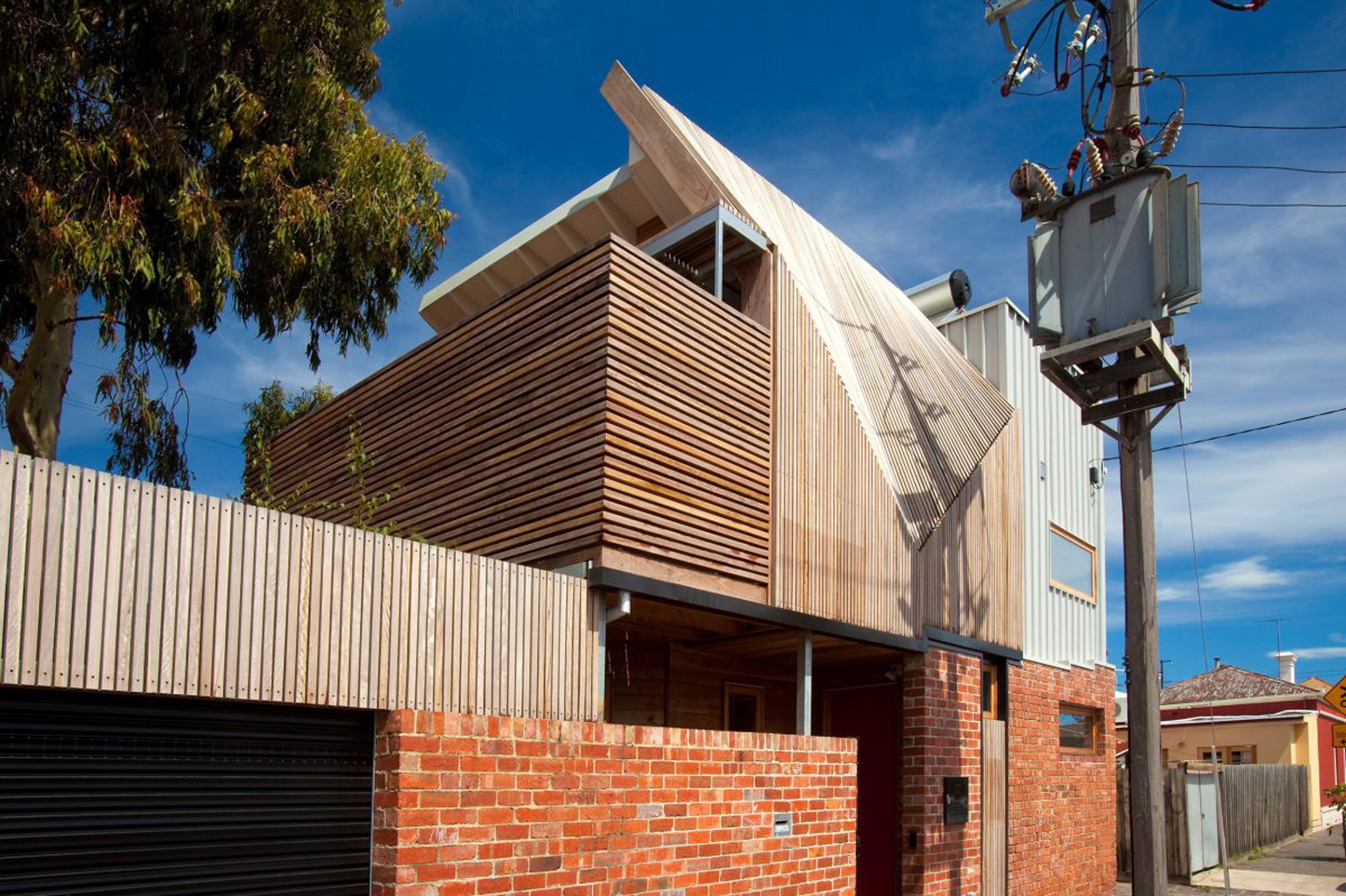 Jun 6, 2013
"Sometimes, the more constraints you have, the easier it becomes", says architect Jeremy McLeod, director of Breathe Architecture. "In the end it seemed like the only design solution possible". In addition to keeping the heritage brick, a fire-rated wall on the boundary of the property was built. The folded timber roof was an elegant and necessary design solution, in order to keep a spherical 2700mm set back from the fuse box at the top of the electrical transformer. Low or no-maintenance finishes were key, given the home's proximity to fixed powerlines, so to alleviate the need for elbow grease and up-keep, Jeremy chose class one durable sugar gum timber fastened with stainless steel fixings.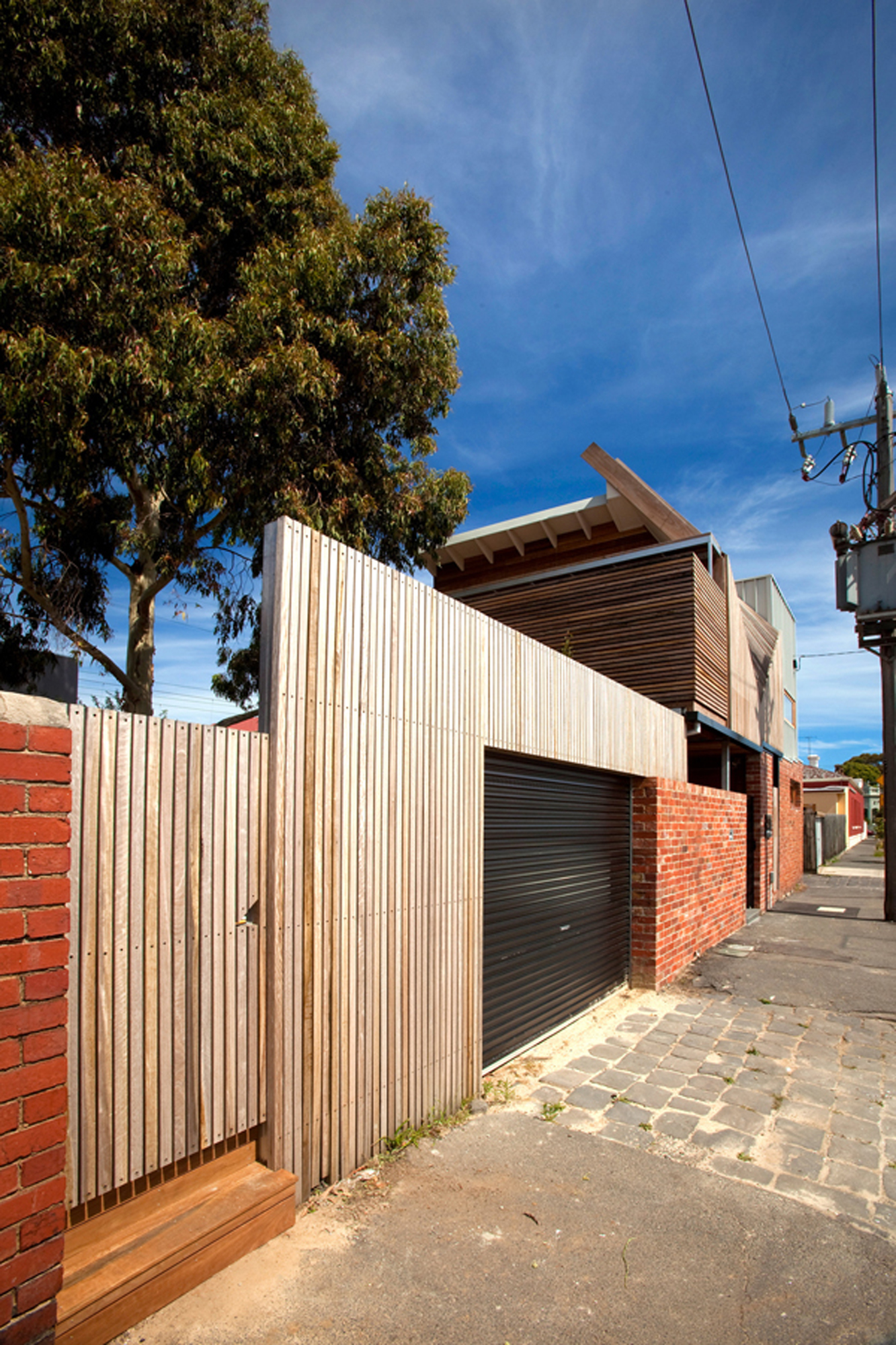 Originally commissioned as a new residence for a small family, the brief was for a new, sustainable dwelling at the rear of an existing small terrace house. Breathe take a common sense approach to sustainability and environmental sensitivity, evident in the design of all their projects large and small. Transformer House is a micro-scale case study of this philosophy. Environmentally-sustainable design features and materials were key for both architect and client. "Of all of the things we debated on this project – sustainability was not one of them".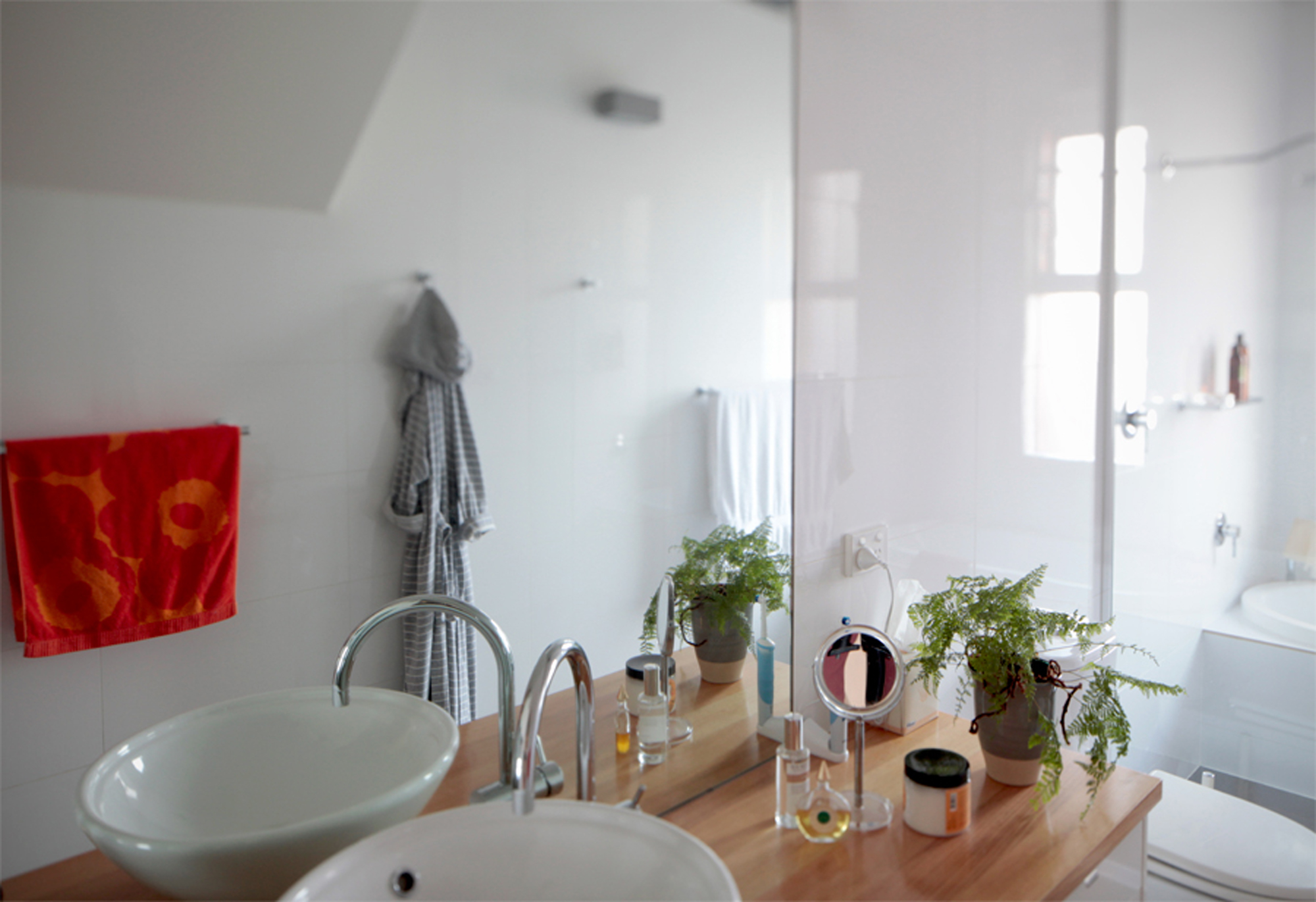 These features include the design of the first floor as both heat sink and radiator. A suspended concrete slab incorporates hydronic heating coils that are preheated by the sun and in turn, circulating heating and cooling throughout the dwelling. The built form maximizes northern exposure for all living spaces, making the most of winter sun while shielding itself from summer heat. Automated high level saw tooth windows encourage natural convection: hot air escapes up and out, thereby removing the need for air conditioning and reducing overall energy consumption.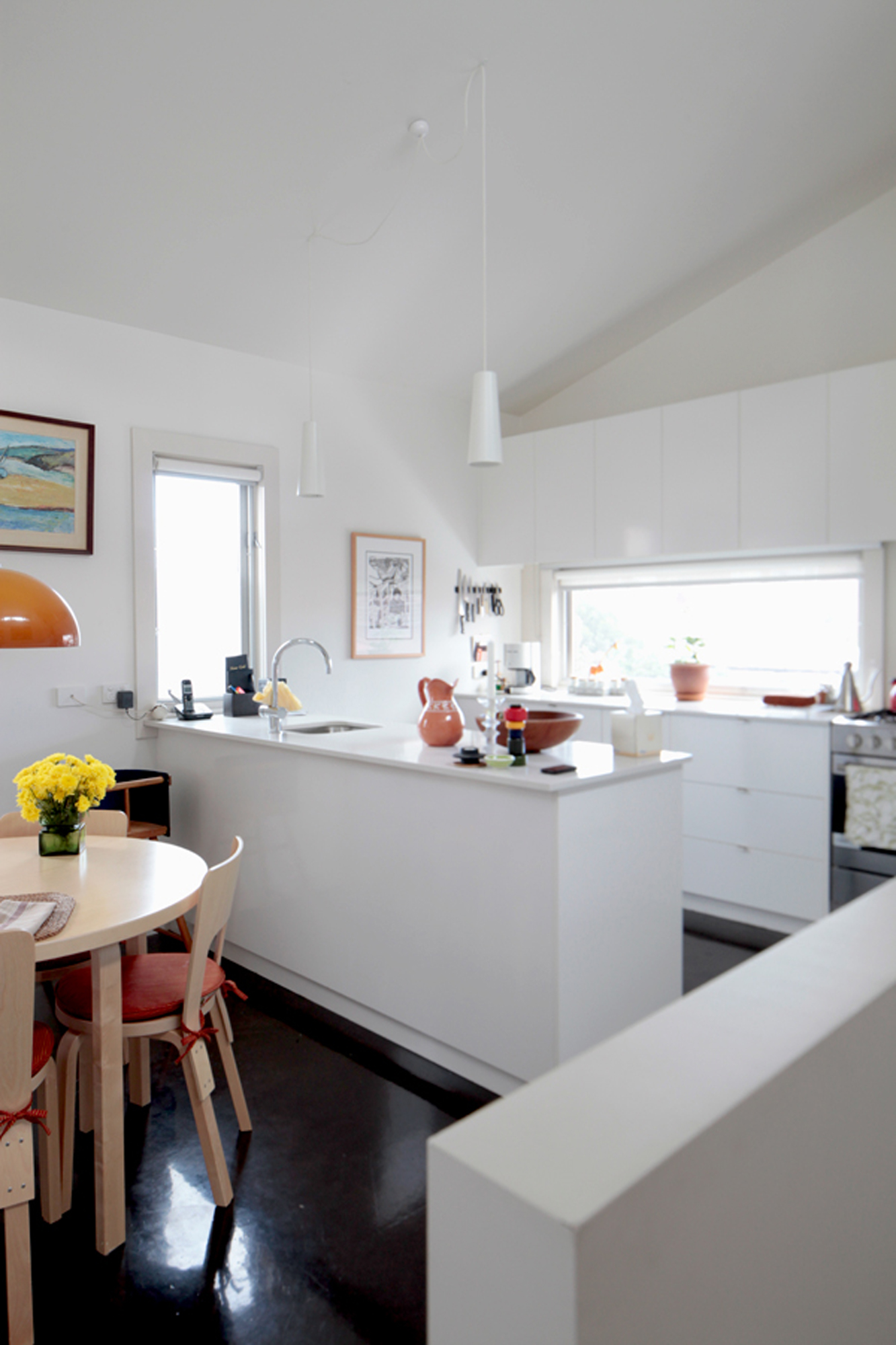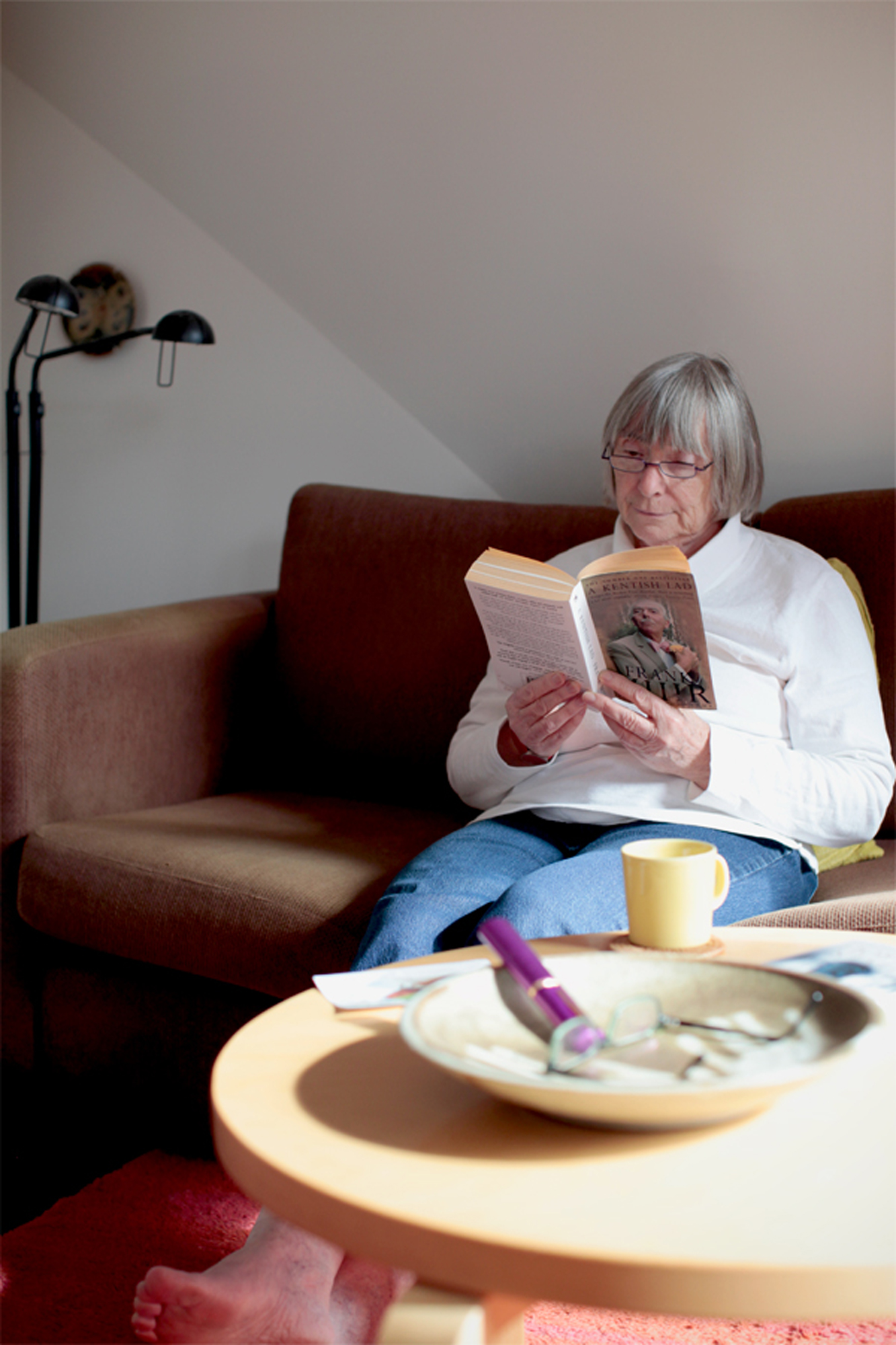 Transformer House has a utilitarian outer shell, built to last in robust materials and natural finishes: existing brickwork, clip-lock steel cladding, un-oiled spotted gum cladding and battens. Yet, the interior of the home is simple, light and inviting, with white walls and a charcoal concrete floor in the living areas. This is a compact space that the current owner Teresa has made her own, living a full life surrounded by her collection of artworks, books and ephemera, close to public transport and family.
All exterior photographs by Andrew Wuttke: wuttke.com.au. Interior photographs by Eugenia Lim – Assemble Papers. For more on Breathe Architecture, visit: breathe.com.au.