Impact
View from above: creativity in Hong Kong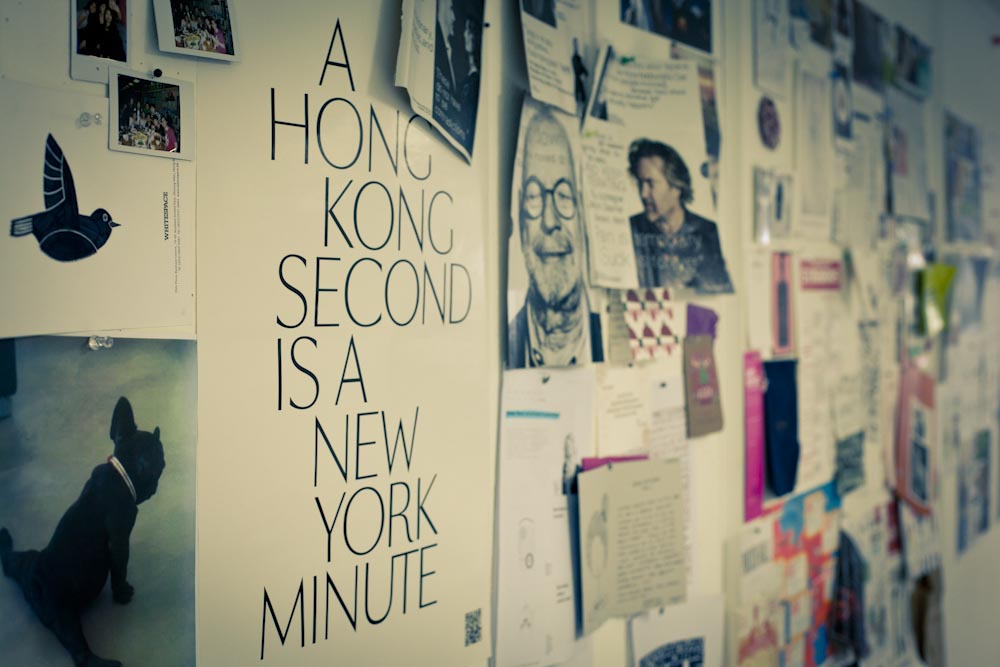 May 23, 2013
Space is hard to come by in Hong Kong, a city of 6787 people per sq km. By comparison, Melbourne's population density is around 1600 people per sq km and according to the World Bank, Australia's overall national population density is a teeny 3 people per sq km). I had not been to Hong Kong since I was a kid with a bowl cut. Since then, my impressions of the city have been shaped by a mythological mix of pop culture, art and design references, including: Wayne's World's Cassandra, the bass-playing babe from Kowloon Bay; the towering, abstracted high-rises in Michael Wolf's photography; and the thrifty reconfigurations of architect Gary Chang's 32 sqm apartment. What else about this city of 7 million people can be gleaned at a distance? That Hong Kong is a city with an entrepreneurial spirit? Business, shopping and eating could be said to be national pastimes, but what of public awareness and literacy when it comes to art and design? In the last few years, the art market has enjoyed exponential growth, and Hong Kong is now the world's third largest art auction market after New York and London. As Art Basel HK kicks off its inaugural fair, Time Out's Edmund Lee wonders whether consciousness and engagement with contemporary art has developed at the same pace as capital in the burgeoning cultural landscape of the city. Time will tell, but for now, what follows is our first international Made in Metropolis, a foray into vertical creativity. While sadly, we can't be there to yam seng this week's Art Basel HK opening, an exploration of Cantonese creativity seems more than timely (stay tuned for more stories from HK from our roaming kindred collaborators at Ala Champfest).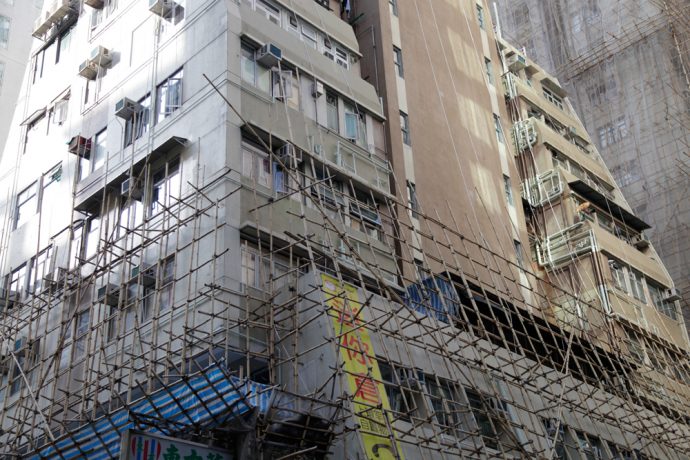 On a steamy day, I headed to the Sheung Wan & Central district, where some of the most historical parts of the city nest in the shadows of skyscrapers. I'd put the call out across the world-wide-web for leads to people embedded in the local creative scene: long-term residents who bridge that uniquely Hong Kong blend of commerce and creativity. I met with: designer Danielle Huthart, founder and director of design consultancy Whitespace and creative director of Creative City, a cultural guide and printed map; and earlier that day, Jason Schlabach (branding strategist) and Marc Brulhart, Chantal Réchaussat and (via Skype from the coincidentally-named Eugenia Hotel in Bangkok) Marc Cansier – founders and directors of Marc & Chantal, an Asia-wide creative agency who work across branding and experiential design.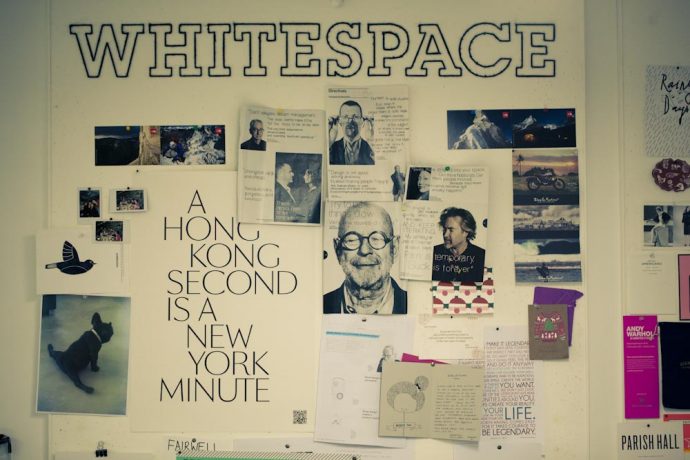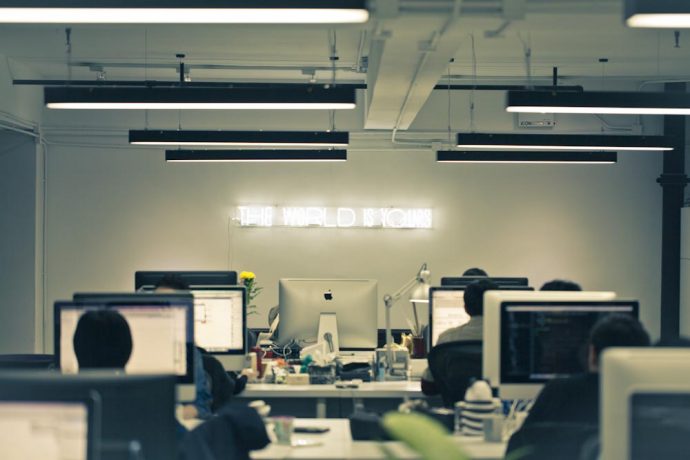 After a decade living in New York, Danielle Huthart felt she needed to "return and connect with Hong Kong". She was drawn back to a city that was both foreign and familiar (Danielle was born in HK and is English-Chinese), curious to test her design chops in a culture that privileges business and entrepreneurship, but is still forging its global identity as a creative player. Danielle founded Whitespace in 2005, after arriving back and searching, without success, for a local design studio to work with. "I couldn't find one that had an aesthetic or vision that I believed in. Between the large ad agencies and smaller independent design shops, there appeared to be a gap". Rent was cheap in a post-SARS environment and Danielle was able to find a small space in the centre of town to turn into a design studio. Whitespace (which takes its name from the free space between elements) provides creative direction, branding and interactive services to local and international clients across the arts, cultural, retail, fashion and hospitality industries, including Miele, Rooftop Cinema, K11 Art Foundation, across online, print and exhibition design. With such diverse projects, Whitespace's team of ten remains "hands-on". "Everything we craft comes from our experiences, our perspectives and our love of good design. A small studio with a big heart is how we like to see ourselves!"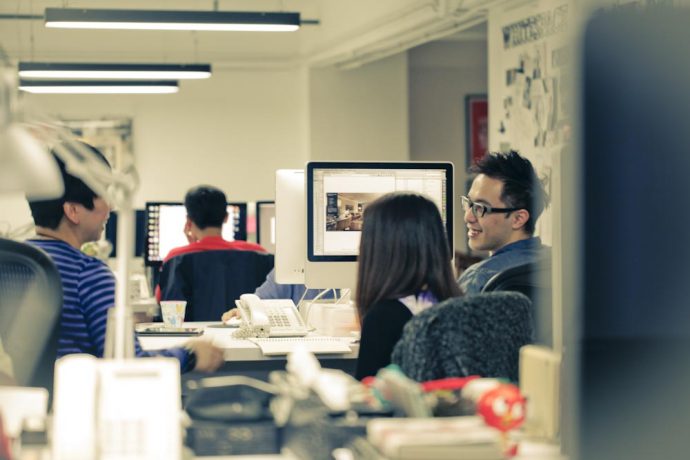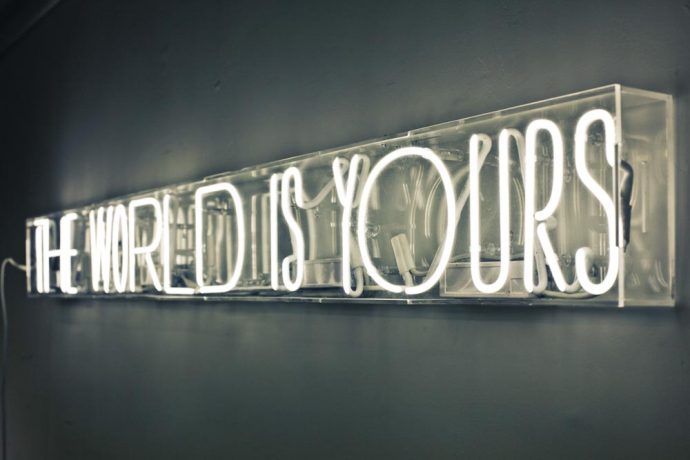 For the three European expats behind Marc & Chantal, shifting to Hong Kong and forming a cross-disciplinary collective was an organic process. Marc Brulhart (who hails from La Chaux de Fonds, Switzerland – Le Corbusier's hometown) was the first to make the move from Europe in the 90s. Trained in product and interior design, his dream was to head to Japan, but he was permanently sidetracked by Hong Kong. Graphic designers Marc Cansier and Chantal Réchaussat arrived 6 months later and the trio formed their namesake company, working out of a tiny living room. The company has now grown to a staff of 35 in Hong Kong and a smaller Beijing office working across branding and experiential design for high profile clients including the Hong Kong government, French Embassy Hong Kong, Mandarin Oriental, Hermes and Swire Properties.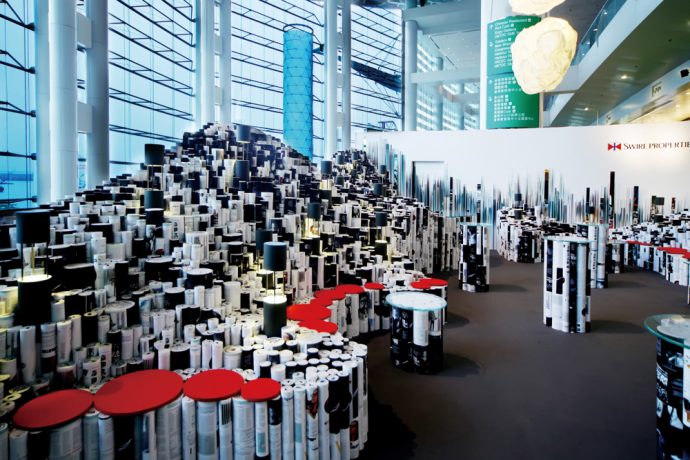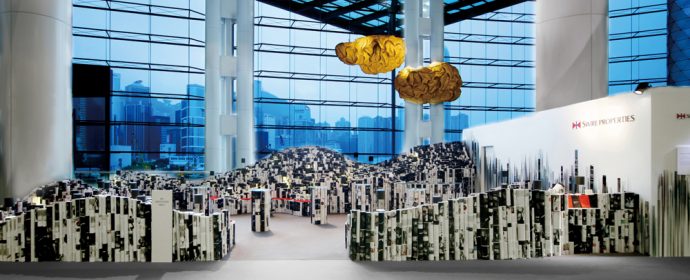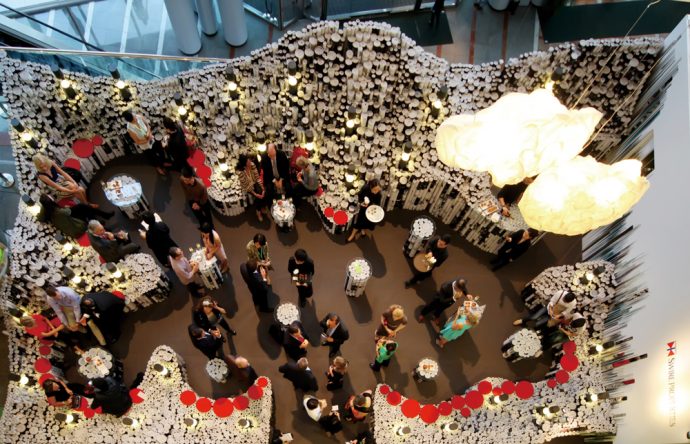 With a diverse skill set amongst staff (architecture, furniture and product design, graphic design), craftsmanship, collaboration and innovation is central to the Marc & Chantal ethos. To this end, the team also curate and present Le Salon, a series of free and public "informal conversations" featuring the city's creative leaders, to further the cross-pollination of ideas and processes in the wider creative community. During this year's Art Basel HK, Marc & Chantal will host Le Salon 006: Building and Living Art: the artist's experience in Hong Kong within their commissioned installation in the fair's lounge. Both the discussion and the built installation aim to explore how the city shapes artistic practice; and the impact of increasing density, population growth and property prices on the creative fabric of Hong Kong. For Chantal, the city is "a place that promotes fast exchange of ideas and fast moving projects. There is this sentiment for everyone, whether it was 20 years ago or today, everyone that comes here. Everything is possible. There's a lot of open mindedness."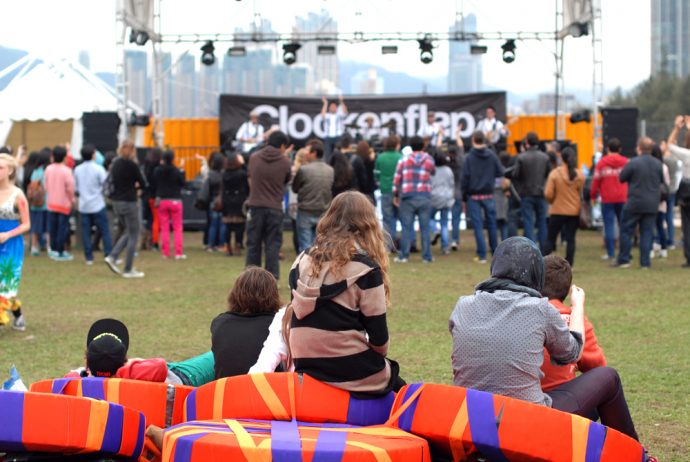 Danielle agrees that what she loves about Hong Kong is "the drive of our people, our mercurial Cantonese language, and the relentless energy of the city to grow, create and change". Inspiration is also found in the city's imperfections: "the oppressively tall buildings, the speed at which things go up or get torn down, rude people, long queues, disdain for noise after 10pm, lack of a good grilled cheese and bad street furniture. All the things that annoy us also inspire us — to do better, to live with integrity and act with compassion". Fostering a sense of community is also crucial to Whitespace's ethos. "When I came back to Hong Kong, I was new to the city again. I didn't know where to go and who to talk to! It was only over time that I connected with like-minded people and discovered many of us went through the same thing such as not knowing where to go, who's out there and what's going on creatively and culturally".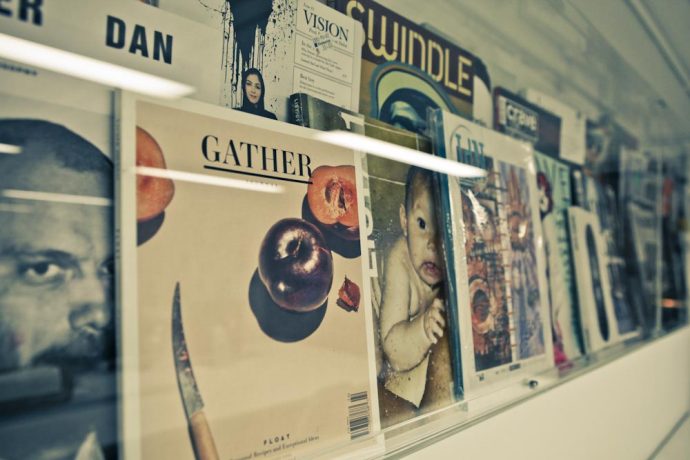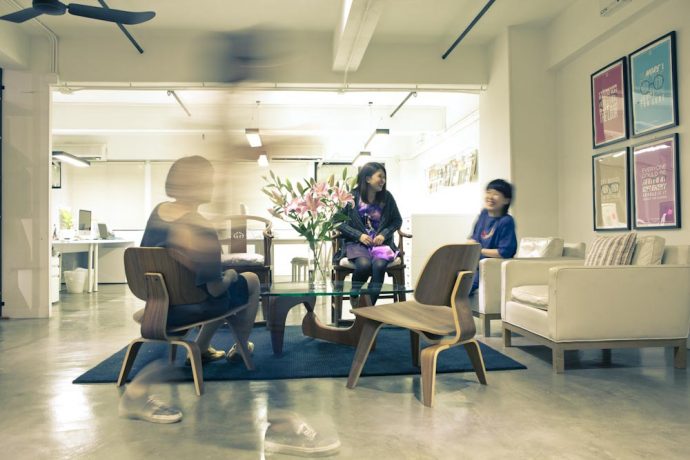 In 2010, Danielle founded Creative City, along with editor and creative consultant Louise Wong out of a desire to capture and share insights from the creative community and to communicate and share this knowledge with the public in a sharply-designed, relatively inexpensive HK$68 (around AUS$8.90) map. "As designers, I feel we have a responsibility to make things better, not just for a privileged few".
Creative City has published two guides dedicated to communicating the ground-level culture that is taking place in Hong Kong. Says editor and co-founder Louise (via email): "I have strong feelings about the way [Hong Kong] is perceived and my projects now are mostly dedicated to shifting these beliefs and establishing new dialogues about the creative communities here". Also born in Hong Kong, Louise lived in Australia until 1997, when she relocated back to HK (at the time of reunification with China). "My feelings for the city are complicated and nuanced, just like the cityscape – layered and textured. I love the city and in some ways my sense of identity has evolved along with it. Some of the changes the city has experienced since 1997 have been deeply profound. And while I grew up in Australia, I became an adult here so I feel that my journey has always mirrored Hong Kong's".
Creative City is geared towards the curious visitor and the local who wants to delve deeper into the cultural fabric of HK. Six districts are featured in editions one and two. On Hong Kong island: Central & Sheung Wan, Wan Chai and Causeway Bay & Tai Hang; on Kowloon: Tsim Sha Tsui, Mong Kok & Yau Ma Tei as well as Shek Kip Mei & Sham Shui Po. The recent second edition was a collaboration with "district curators" who either work or live in one of the districts, including Graphic Airlines for Tsim Sha Tsui, Shanghai Street Studios for Yau Ma Tei and Daydream Nation for Wanchai.
It's the vertical density and the proximity to many people willing to take creative risks that drives Louise. "The scene here is very hard-working and enterprising. I always meet people who have ideas on the go and want to brainstorm them to take them to the next level. It's not always easy here for the creative industries but more and more, people are making things happen". With major public projects in the works, such as the development of Foster + Partners-designed West Kowloon Cultural District (including M+, a new museum for visual culture opening in 2017) and the Herzog & de Meuron-designed Central Police Station redevelopment, Louise feels it's an exciting time for Hong Kong as its profile is lifted towards becoming an international destination for art and culture. "And for better or for worse, the art market is suddenly all about Hong Kong, so we're going through an amazing pull effect at the moment. It's all feeling kind of abuzz with energy – even more so than usual, if you can imagine that!"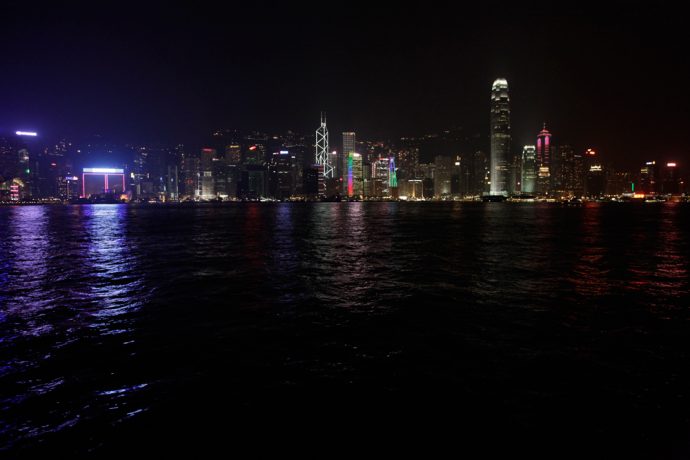 Feature image of the Whitespace pinboard (top) by Inga Beckmann. Big thanks to Jason Schlabach, Marc Brulhart, Chantal Réchaussat and Marc Cansier at Marc & Chantal for their time and candid conversation. Also big thanks to Danielle Huthart and Louise Wong of Whitespace and Creative City and the inimitable Katrina Tran for helping me to connect the dots in the first place.