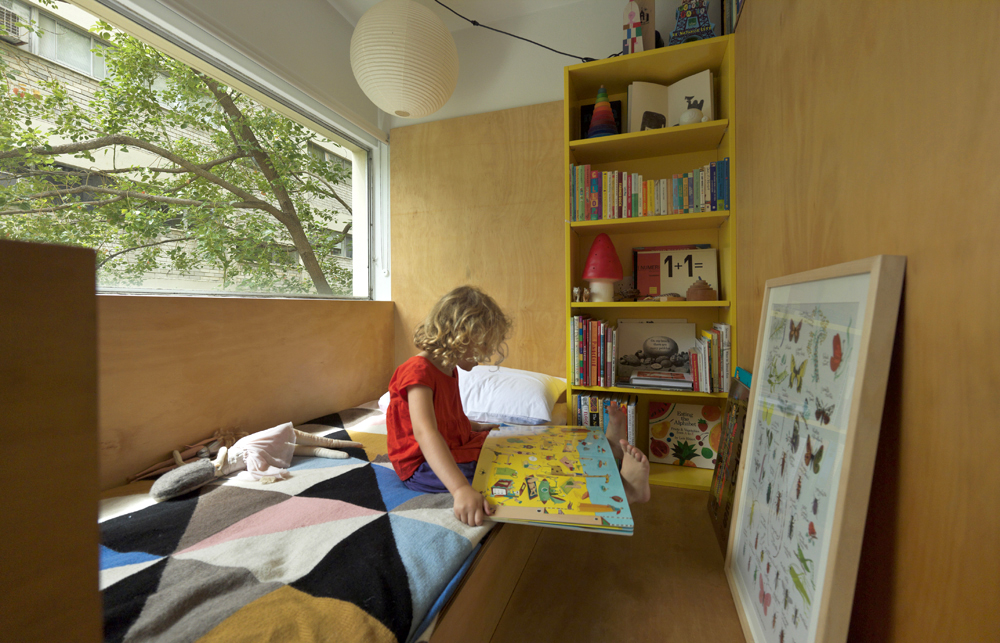 Dec 20, 2012
The Potts Point apartment is the family home of architect, Anthony Gill. Within Austrian-Australian modernist Harry Seidler's twin seven-storey Gemini apartment building, this clever and sustainable re-design retains its "good bones", while adapting and expanding its internal spaces to suit a growing family of three. At 38sqm (about one sixth the size of the average Australian home), this low-budget project is a fine case study in how adaptive reuse, humble materials (hoop pine ply and formply) and smart design can provide more than enough room for a full life in even the most compact of spaces.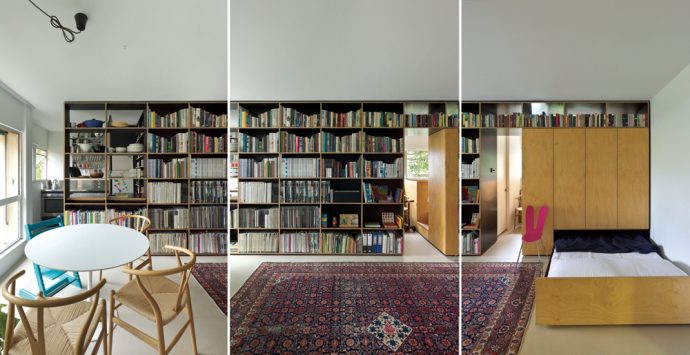 In order to turn a "tight" space into a more accommodating and flexible home, Anthony removed all of the existing joinery (leftover from an earlier, slightly dubious renovation by the previous owners), leaving only the pre-existing masonry of the bathroom walls. A 7-metre long piece of joinery was inserted as the new backbone to the space, separating the living/dining area from the kitchen and bathroom.
This joinery contains all of the family's worldly possessions: books, toys, food, crockery, clothes and everyday objects; it also separates Gill's daughter's bedroom (a raised platform) from the living space. By day, the grown ups' bed is ingeniously hidden under this raised platform, sliding out into the living space from the wardrobe block by night. As Anthony says, "we wanted a space that enabled all our things to surround us but not in a contrived way, it is not meant to be about display. The idea was about having a rich and layered backdrop for living, something that we all interact with everyday". Sections of joinery shelving remain open, allowing for natural light and connections between spaces.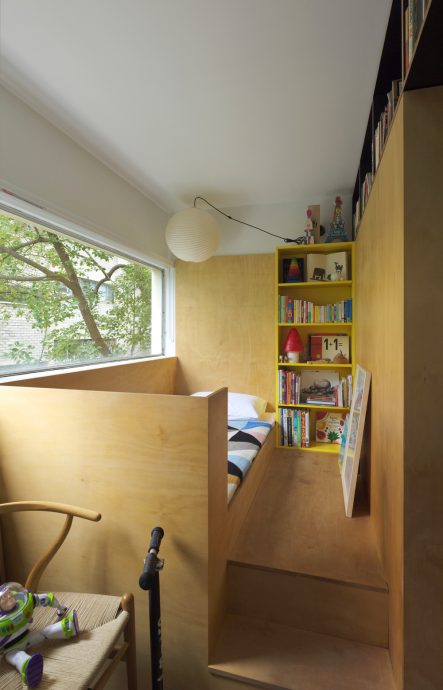 To Anthony, his apartment is "an example of high density urban living for a small family, a typology that is being gradually embraced in Sydney", in the thick of an urban locale with close proximity to the stuff of life: parks, community gardens, schools, cafes, galleries and cultural venues. To me, the Potts Point apartment is a simple and elegant example (with a bonus, secret bed!) of affordable sustainability, through clever, human-centred design and a sensitive approach to the bones of its existing architecture.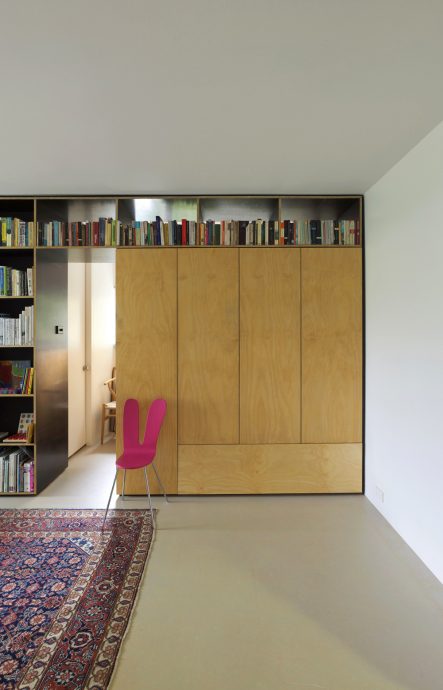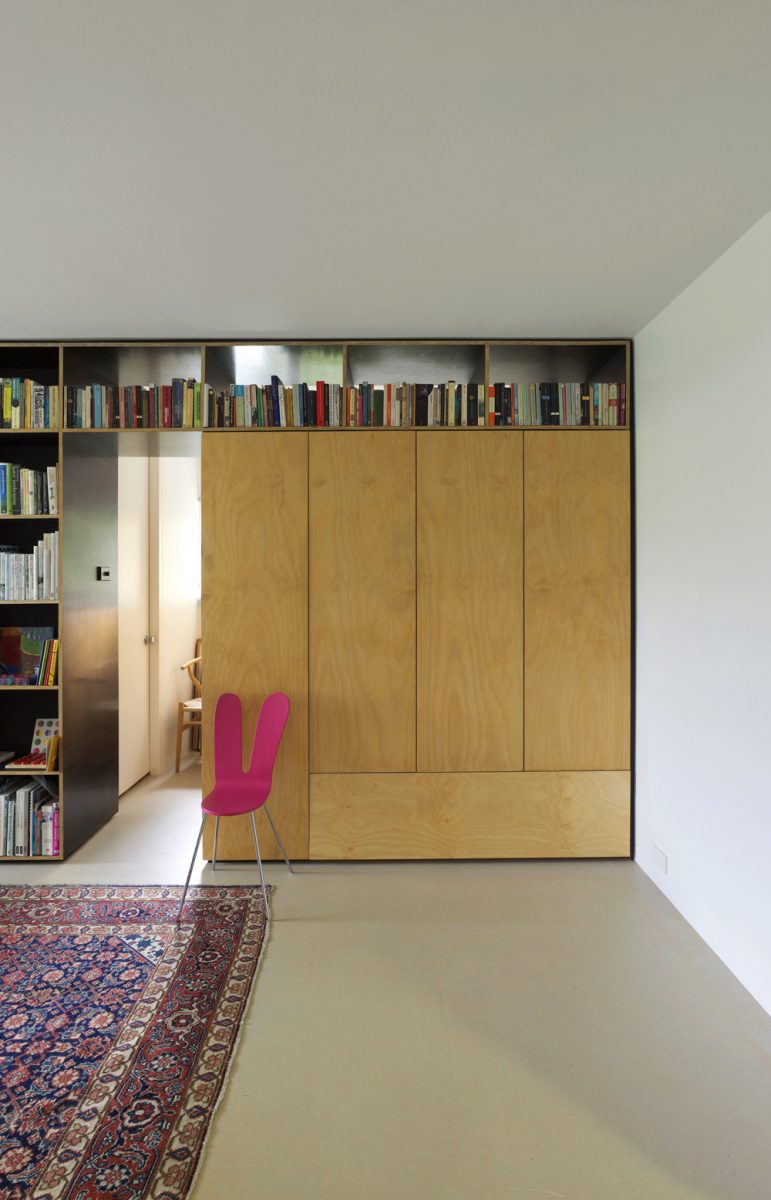 Potts Point apartment was awarded the Residential Design Award at this year's Australian Interior Design Awards (a joint winner with Tusculum Street by Smart Design Studio) and also won the 2011 Houses Award for the Best Apartment, Unit or Townhouse.
All photos by Peter Bennetts.