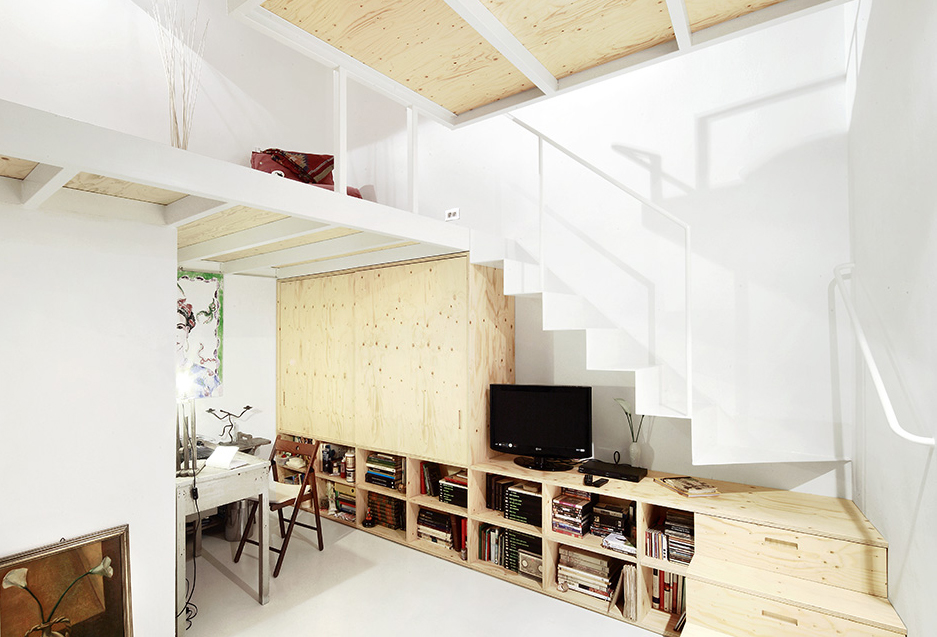 Aug 30, 2012
This apartment renovation in the El Born neighbourhood of Barcelona is a wonderful example of compact design. It shows that through considered design and attention to detail, a very small space can be transformed into a fully-functioning home. At 34 square metres, this apartment is the size of an average Australian double garage. Functions are distributed across two rooms according to degrees of privacy. The social spaces (kitchen, dining and living) happen in one space, while the more private spaces (sleeping, robes bathroom and study) are grouped in an adjoining room.
The kitchen and dining area before move in: an exercise in minimalism.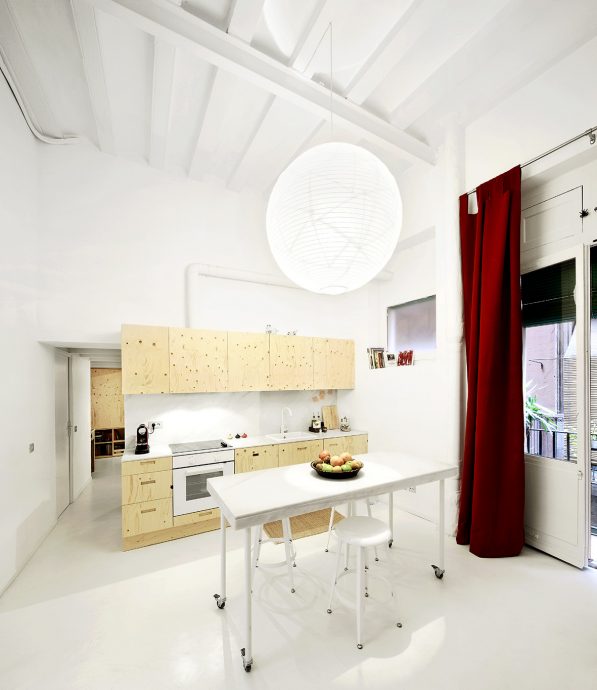 Barcelona is a dense city with a growing population. Space, particularly in areas such as El Born in the very heart of the city, is priced at a premium. This has led to subdivisions of apartments, necessitating innovative approaches to compact design and use of space. It's interesting to look at this apartment from an Australian perspective. Inner Melbourne and Sydney are currently experiencing a real squeeze, with more and more people wanting to live close to the city. The culture of small apartment living still has a way to go due to two key factors: the Australian love of space (our homes are the largest in the world at an average 243 square metres) and prohibitive financing (banks impose tougher lending criteria for apartments under 40 to 45 square metres). We still privilege free-standing or semi-detached homes over apartments, although the ongoing popularity of our major cities will increasingly necessitate a downsized and more sustainable sense of home.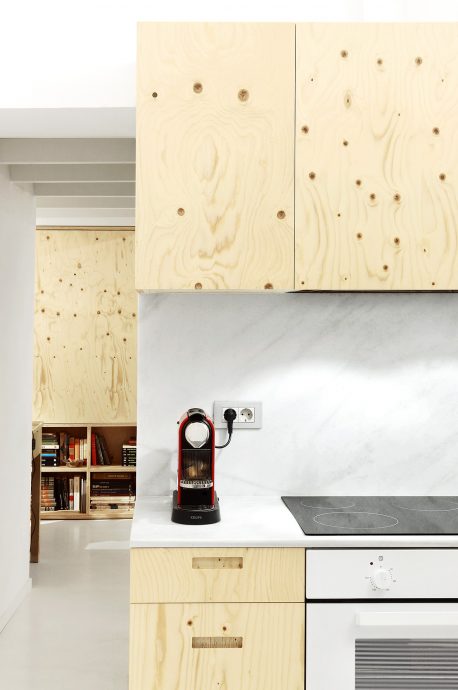 From an interior design point of view, this apartment really appeals to me. The material palette is so restrained yet elegant: marble, white steel and plywood. The simplicity of these materials allows the occupant's belongings and possessions to take centre stage and set the atmosphere and tone of the space rather than being dominated by the interior architecture.
Architects: ARQUITECTURA-G  (Jonathan Arnabat, Jordi Ayala-Bril, Aitor Fuentes, Igor Urdampilleta)
Contributor: David Fernandez Taboada
Project Size: 34 m²
Year built: 2011
Photo: all photos courtesy © José Hevia