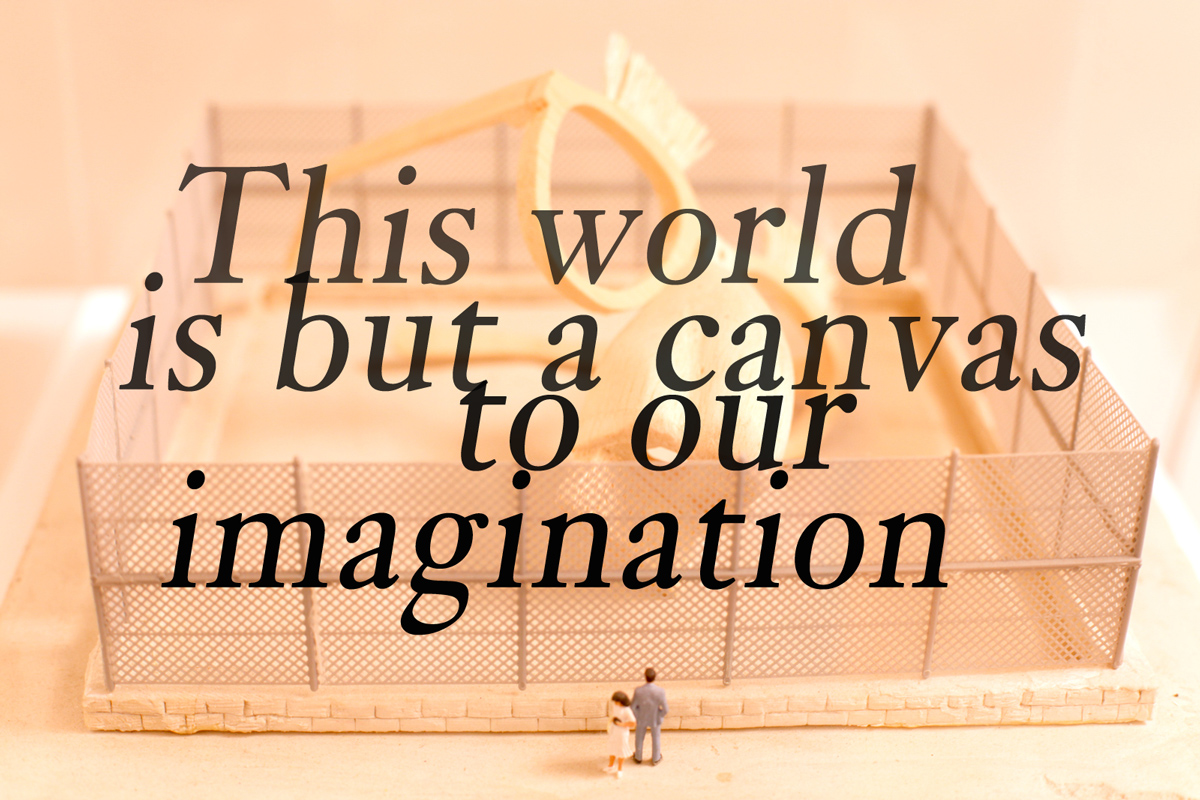 Jun 19, 2012
Welcome to Assemble Papers, a young publication with an old soul exploring the culture of living closer together and small footprint life. Assemble Papers stands for optimism and the hunger to understand context; to join the dots between the ideal and the practical; to advocate for the local while participating in an international conversation.
As Thoreau wrote, "this world is but a canvas to our imagination." In 1989, a young computer scientist named Tim Berners-Lee took two existing concepts: 'the internet' (a network of networks) and 'hypertext' (computer-based language) and in this process, he dreamed up a third when he invented the World Wide Web.
"Most of the technology involved in the web… had all been designed already. I just had to put them together. It was a step of generalising, going to a higher level of abstraction, thinking about all the systems out there as being possibly part of a larger imaginary system."
– Tim Berners-Lee
Now, I'm no computer scientist. I'm definitely not a techno-evangelist (somehow I get the impression Tim Berners-Lee isn't either) and there are days when I am brutally aware of the existential nature of the online and offline worlds. How small and insignificant one user can feel in relation to the estimated 2 billion all tweeting, posting, emailing, spamming, commenting and generally shouting out loud online. The only way I will ever walk the hadron-collider halls of CERN is in a visitor's badge. But what I like about the Tim Berners-Lee approach is that even the most infinite concepts seem not only accessible, but possible. Genius is not created in a vacuum but rather, it is unearthed and refined through the creative combination and remixing of existing concepts. Knowledge builds upon knowledge. Thirteen years after the World Wide Web was born, it's with a sense of adventure and excitement that I now join the dots, finding connections between ideas that on a global scale may seem disparate; yet on closer inspection, are found to actually be kindred.
As editor, I am tickled pink to bring you this eclectic and thoughtful publication. Thank you to all those involved so far in our story: contributors Jess Brent, Marc Martin, James Stephens, Asha Bee Abraham, Sam Nathan, Rob Papaleo, Tim Riley, Quino Holland, Pino Demaio, Ben Keck and Assemble; designers Kareen Clark and Meg Phillips; web guru Sam Morgan; mentors Penny Modra, Christian McQueen, Hen Zeffert, Michael Lucy, Brendan McKnight, and Jana Perkovic; Grace McQuilten, Emlyn Olaver, Alec Farmer, Torafu, Marcus Westbury and Alain de Botton who were so generous in sharing their time and thoughts. From our base at the foot of Ruckers Hill in Northcote, our mission is to build a quiet but critical mass around an informed, active and optimistic approach to sustainable city life, with a particular focus on Melbourne. In the spirit of Michael Pollan's journey through the complexities of the American food system, from the industrial-scale through to the foraged in The Omnivore's Dilemma – we'll bring you a varied diet of features, opinions, essays and pictures by our small but expert team of cultural adventurers. It will always be the age of the ethicurean. Here at Assemble Papers we want to play a key role at the forefront of this growing movement of every day people who live both wisely and well.
Image by Eugenia Lim (including detail of an artwork by Dan Moynihan)