Between Ruins: Athens
Athens is an immense and evolving temporal patchwork of many parts, with some held in staunch preservation and others left to slip quietly into dereliction. What does it mean to live in a city of such material contrasts, and what relationship do residents have with past- and present-day Athens? The great Ancient Ruins have long been a significant boon to tourism, with international visitors (such as myself) flocking year-round to see the city's monumental attractions, from the Parthenon to the Panathenaic Stadium. But Greece's economic lag in recent years has precipitated the emergence of a more subtle kind of ruination, revealing itself to the everyday traveller in its suburban pockets and peri-urban fringes.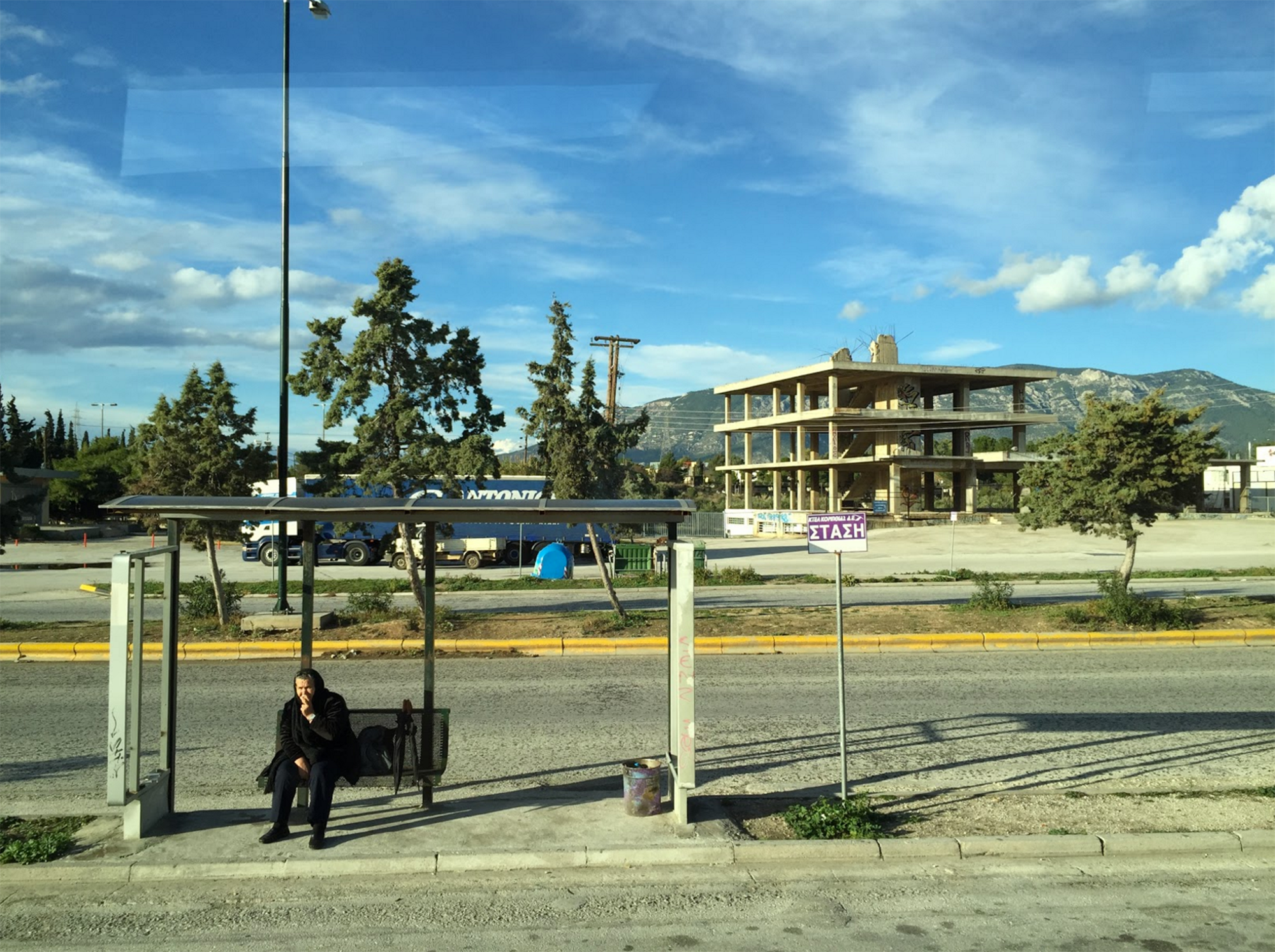 One of my first encounters of this kind of ruination was at a regional bus stop between Athens City and the seaport town of Nafplio. The unfinished carpark reminded me of Le Corbusier's Maison Dom-ino, set curiously against the backdrop of rural mountains. There are many of these half-erected structures scattered and abandoned indefinitely in casual limbo, I suspect left on 'pause' due to the high cost of demolition.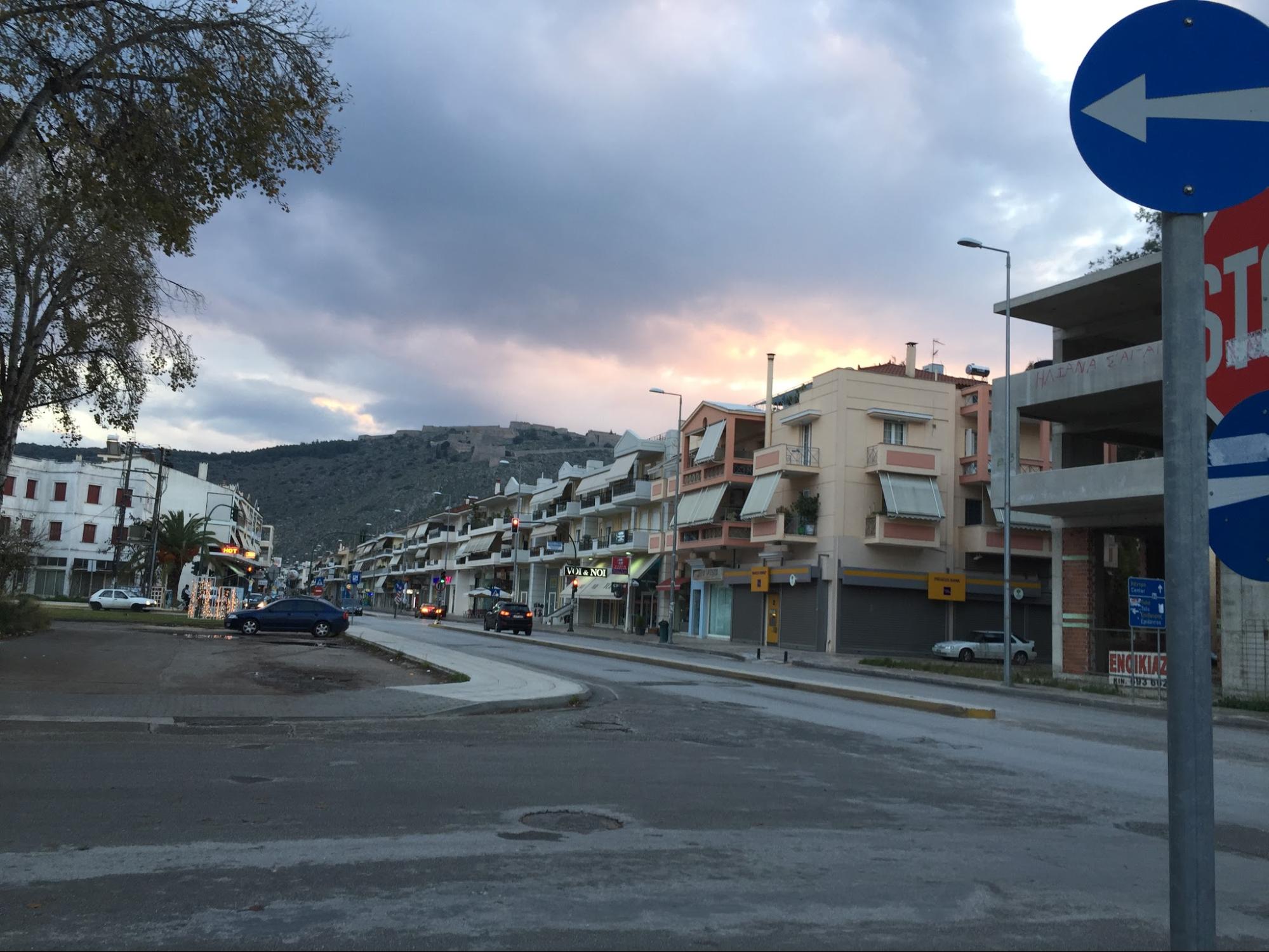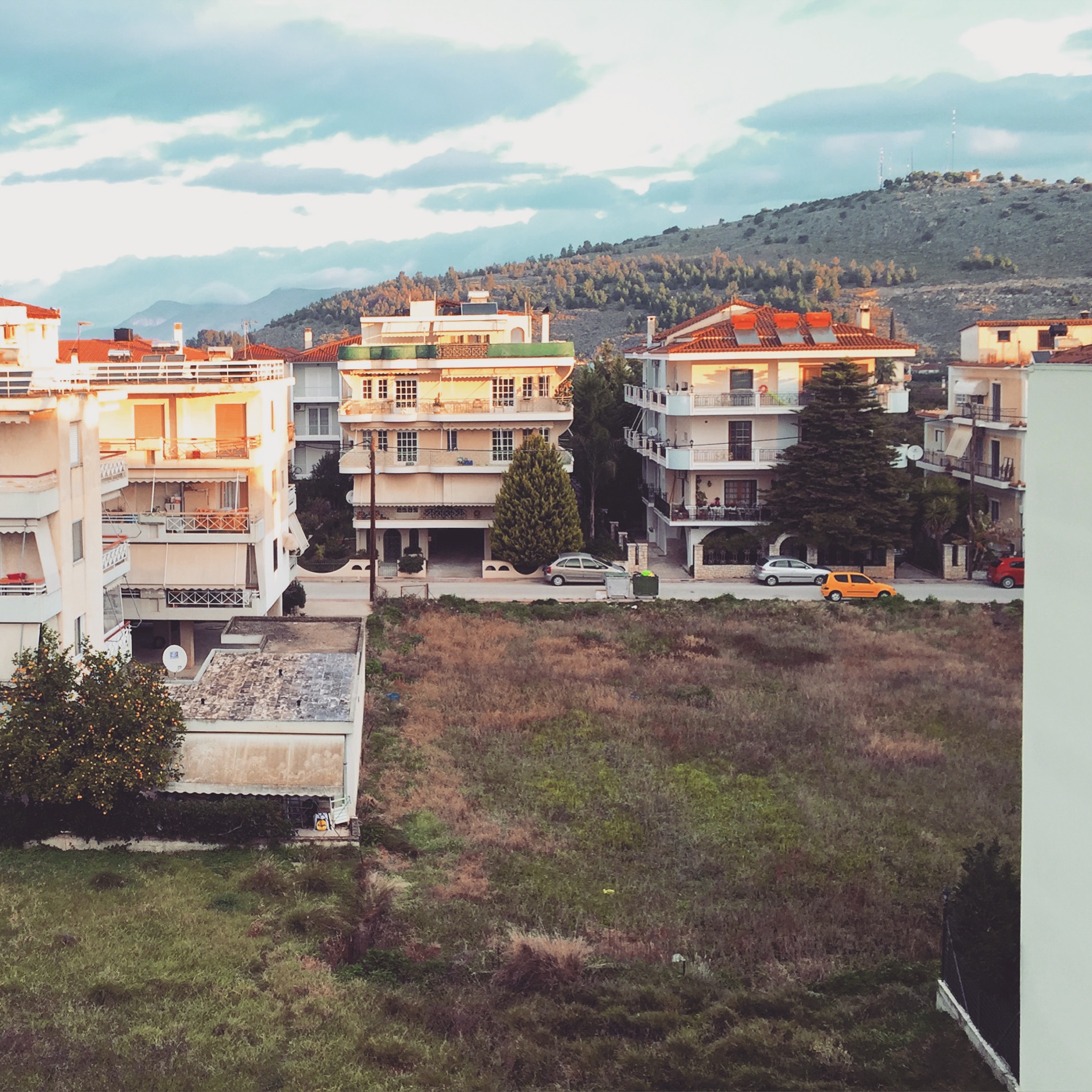 This is where I stayed in the small town of Nafplio. It's a common sight for multi-storey residences to be set against completely vacant, verdant plots – a strange and almost Wes Anderson-esque suburban–rural hybrid. My Airbnb studio turned out to be a makeshift shack built on the service roof of one of these apartment blocks; needless to say, I had a very large private 'deck' with spectacular views (albeit obscured by solar panel equipment).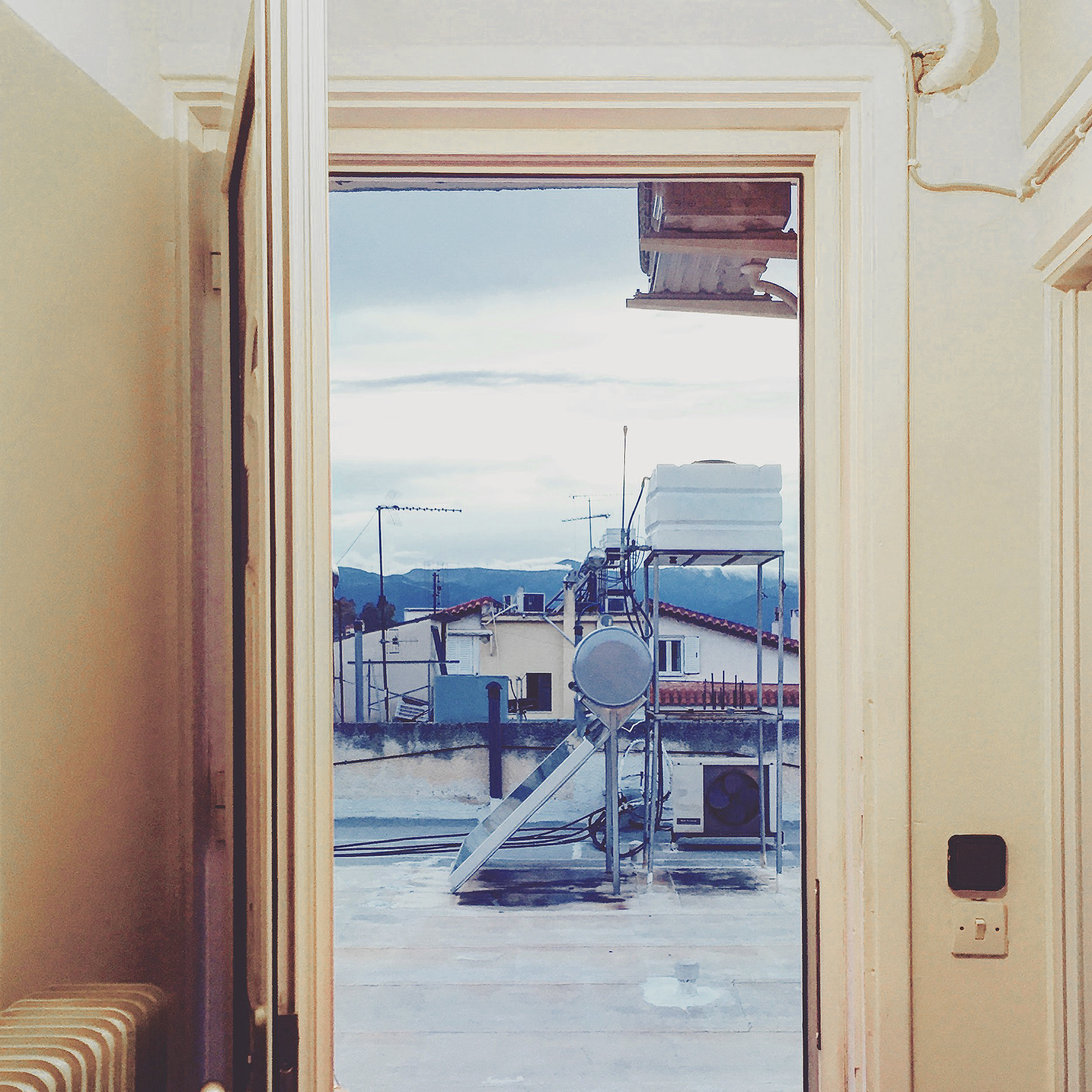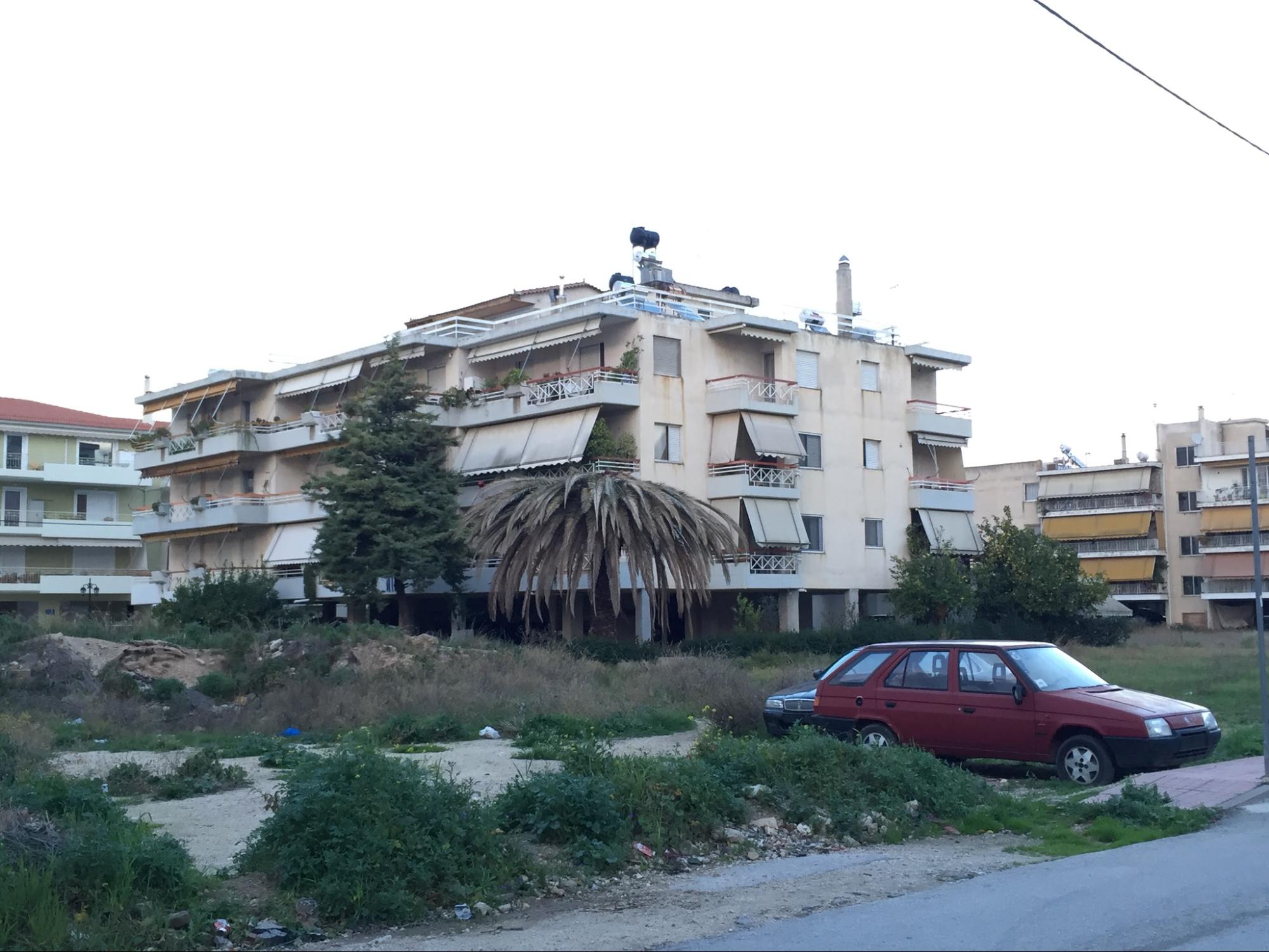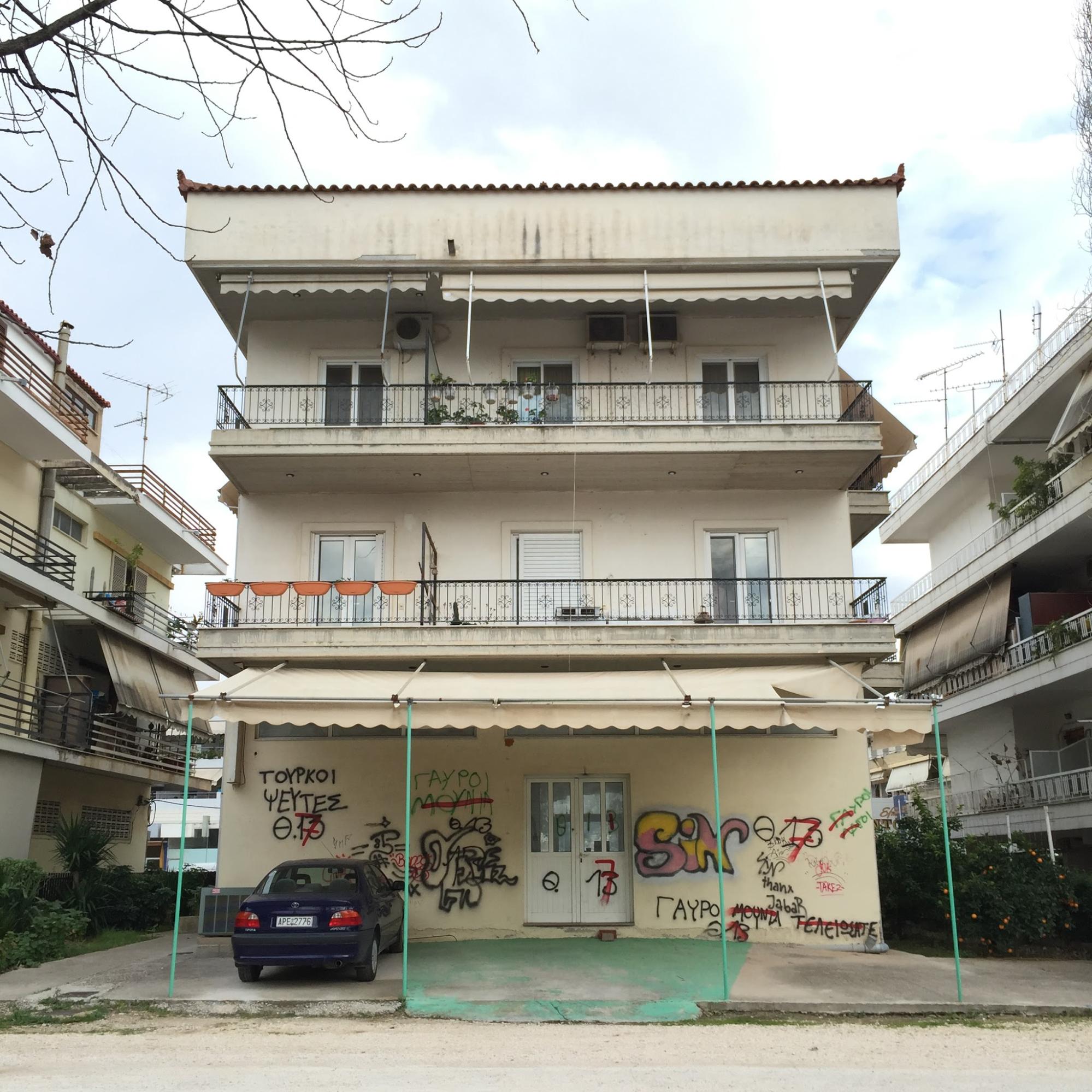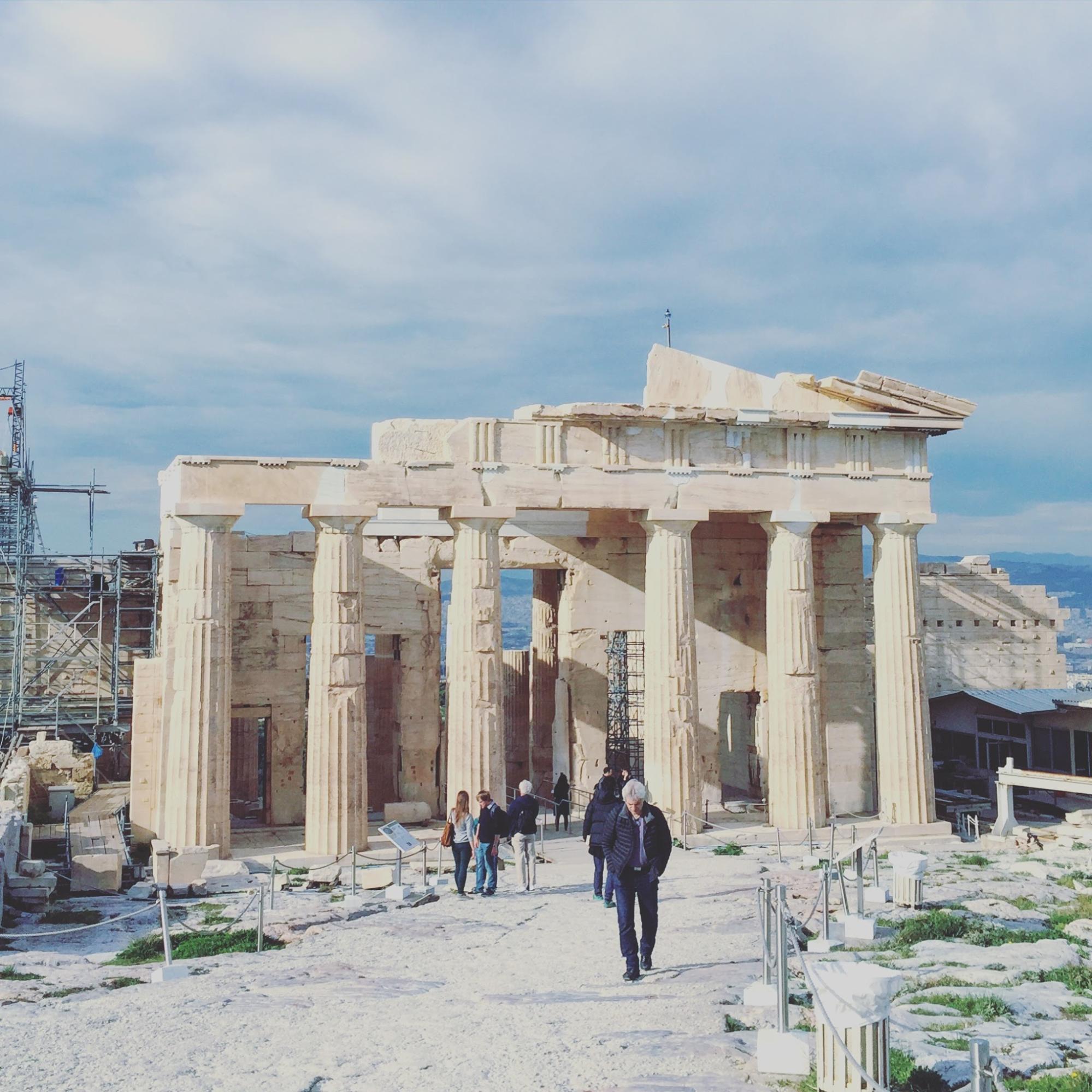 In Athens, I wandered through the Acropolis – that famed rocky outcrop(olis) emblematic of the ancient classicism that tourists seek out in droves. I noticed many unmarked ruins strewn haphazardly about the site, almost as if the sheer number of Athens's historical 'leftover' relics has overwhelmed the means to contain them. Much of this surplus is left unguarded by the footpath to survive natural outdoor ageing, just as they've done for thousands of years. This relaxed approach to conservation continues to amaze me: it is refreshing to experience history up close in open air, outside of the glass vitrine displays and museum distances we have become so accustomed to.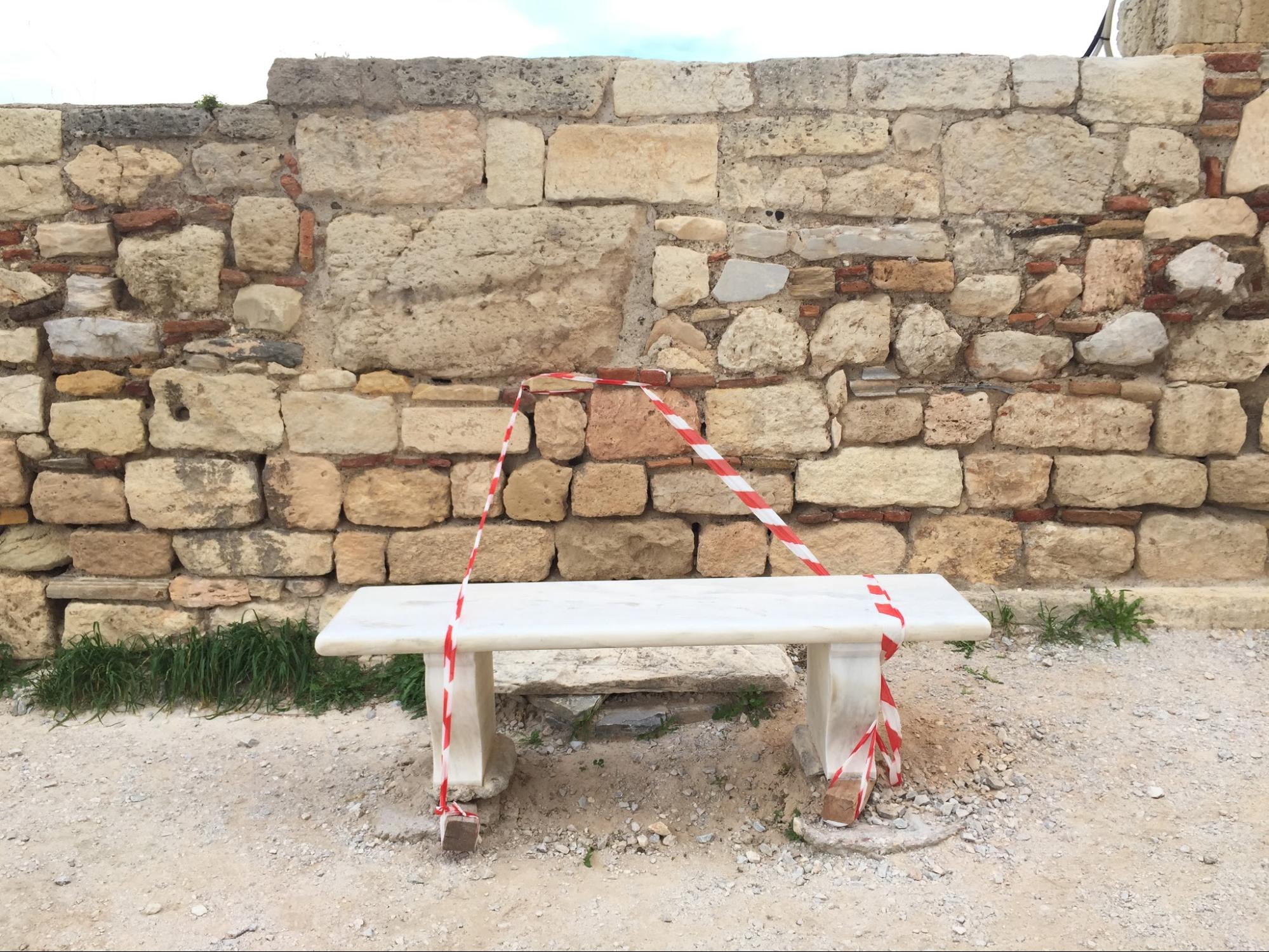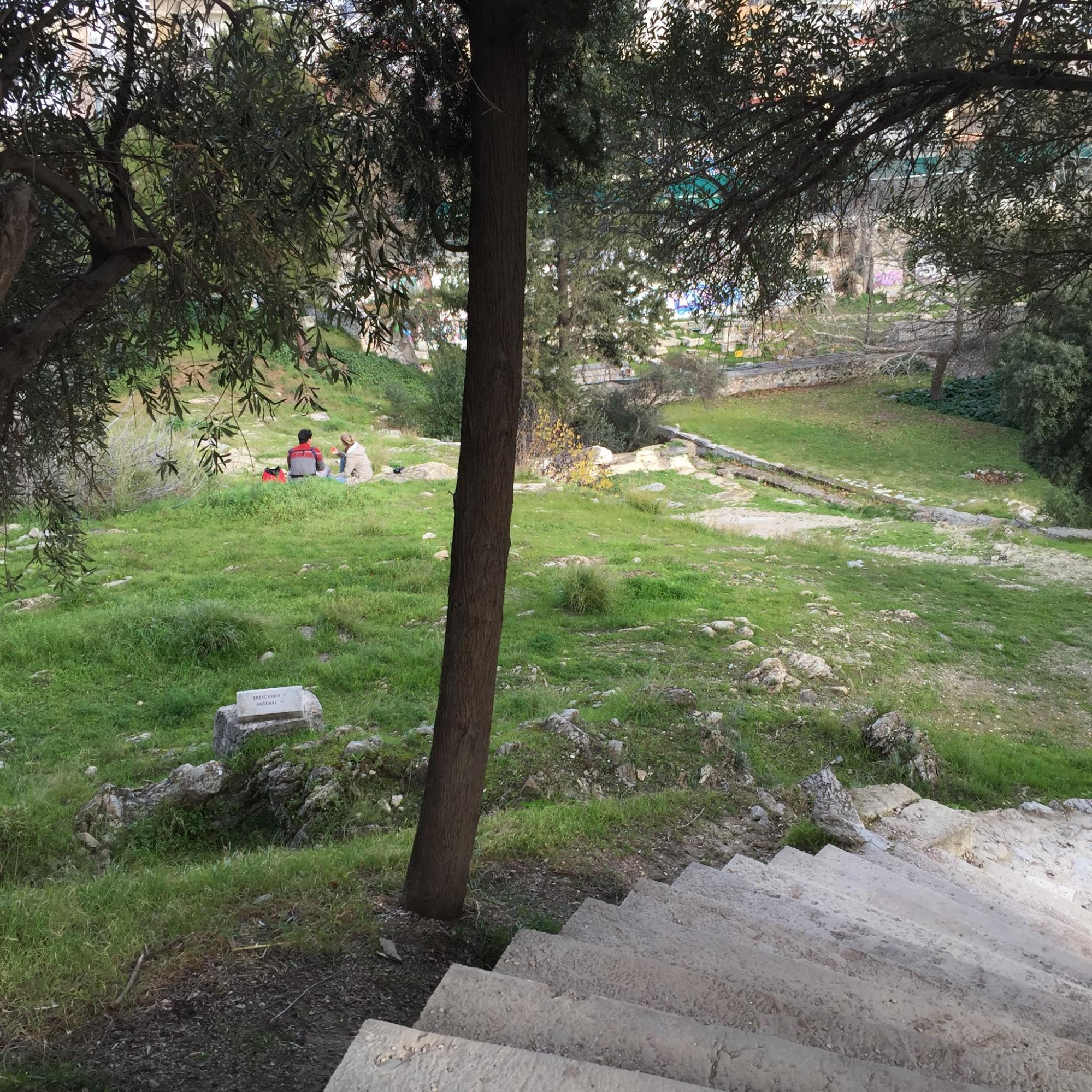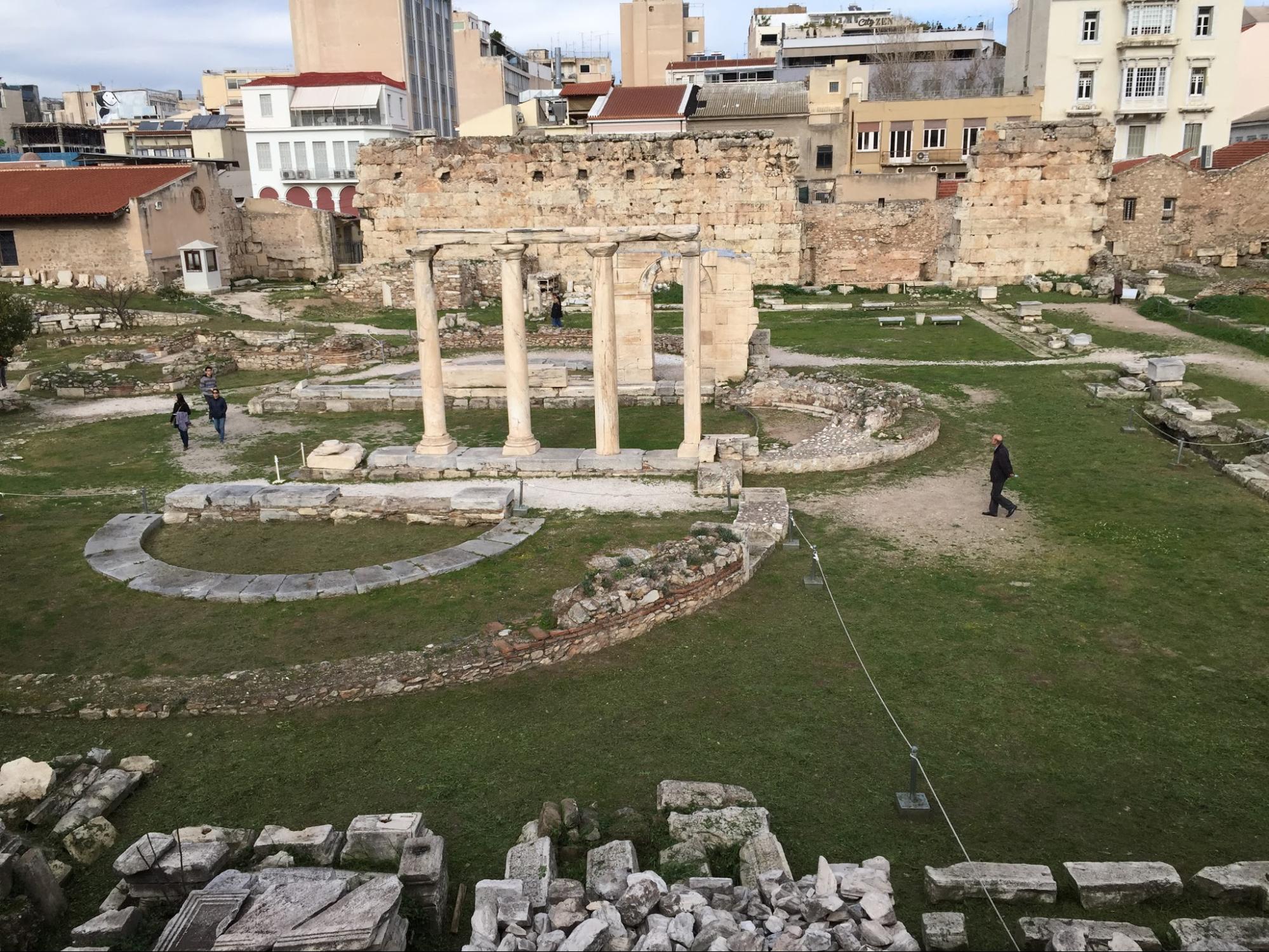 Atop the Acropolis, curious tourists browse the scattered coffers and columns to be reinstated as part of the Parthenon conservation process, with scaffolding cloaking most of the monuments. As with many historically rich European cities, the process of heritage reconstruction and maintenance is virtually endless.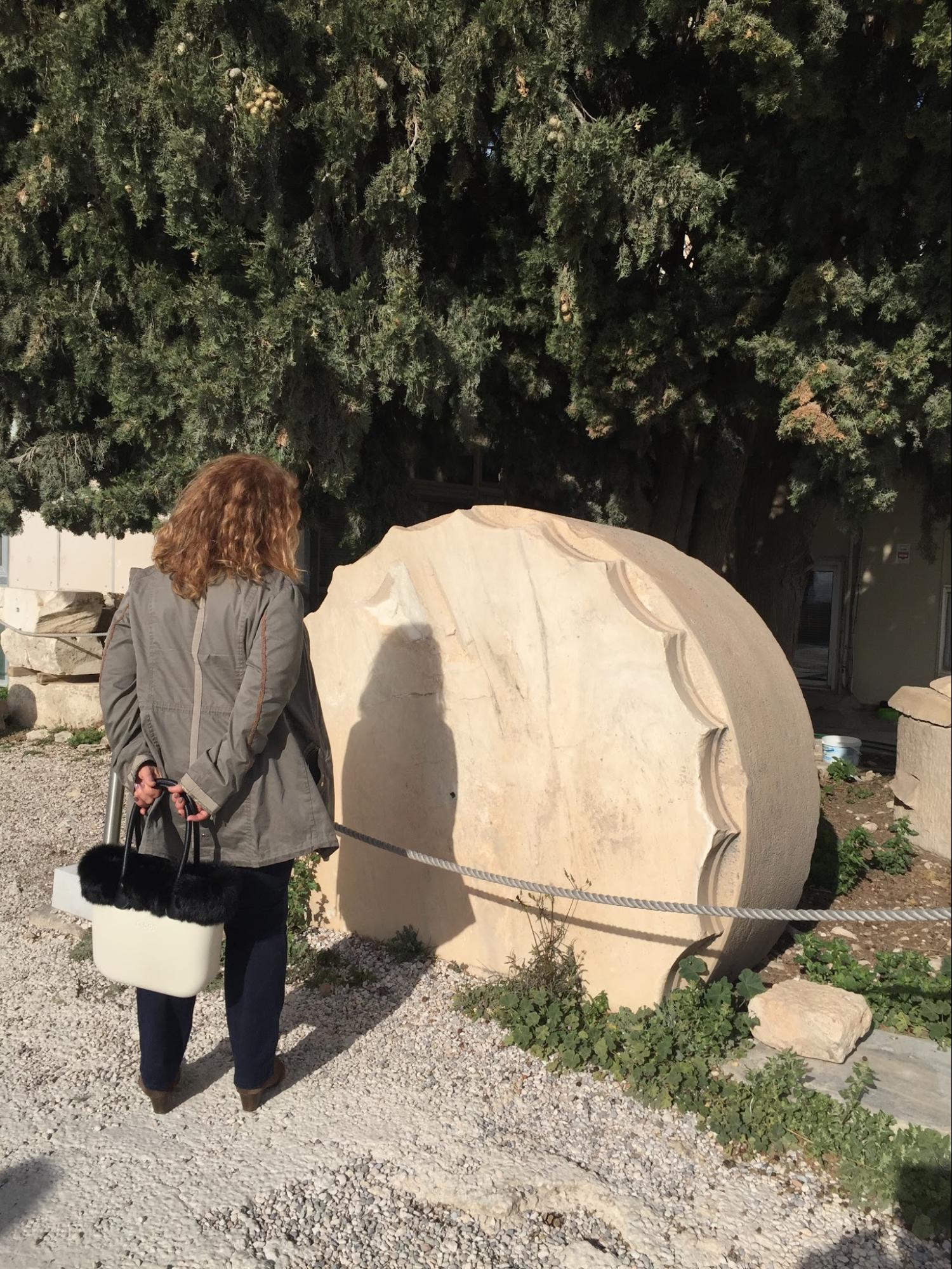 Everywhere I go I see juxtapositions between old and new, from the floor covering of a central plaza to fresh graffiti scrawled on ancient stone. The seemingly banal transition from gnarled to honed stone in itself is telling of Athens's working history: stitches in the urban patchwork that speak of layers in time, technology, pace, place and the fluxes of people that inhabit it.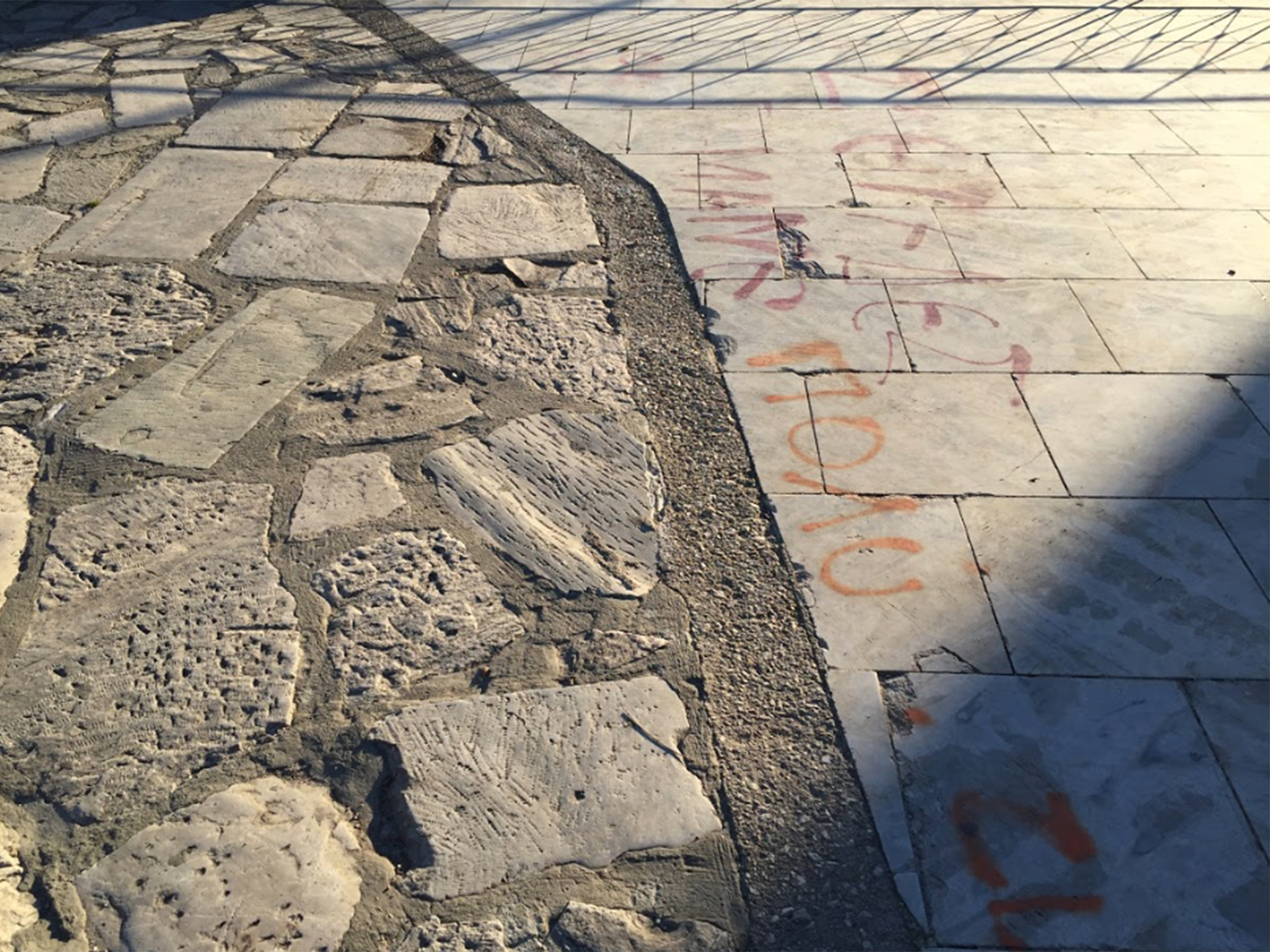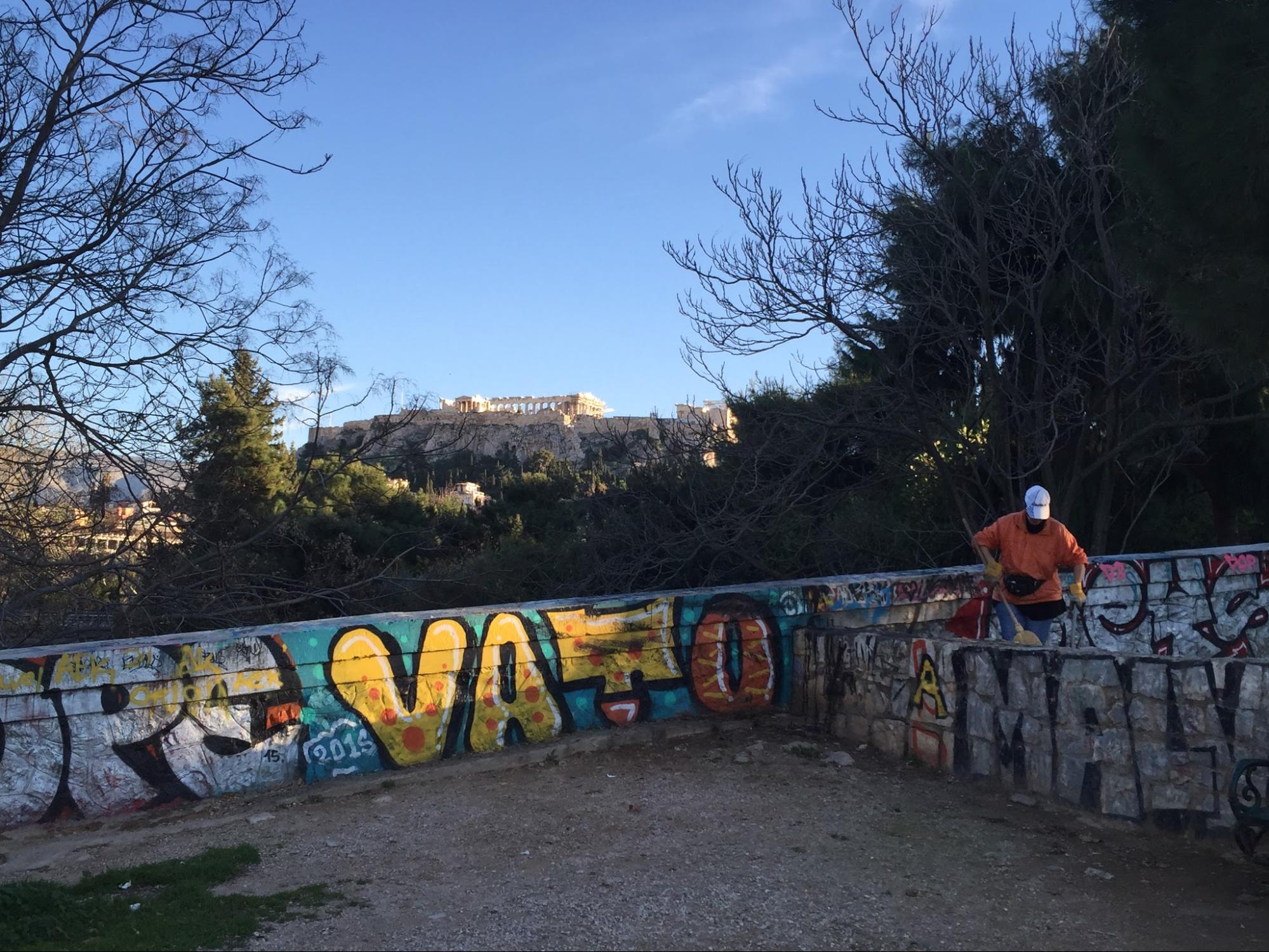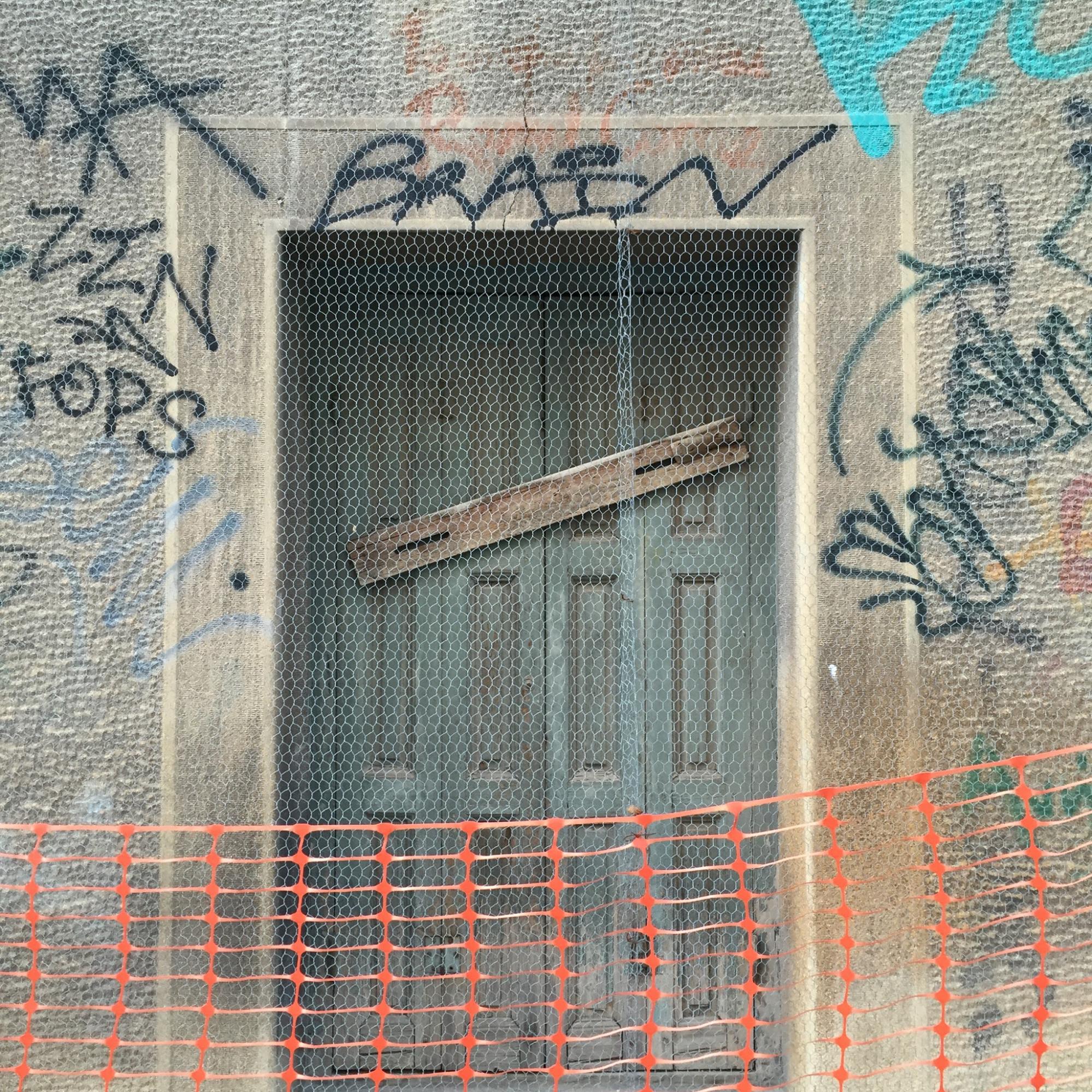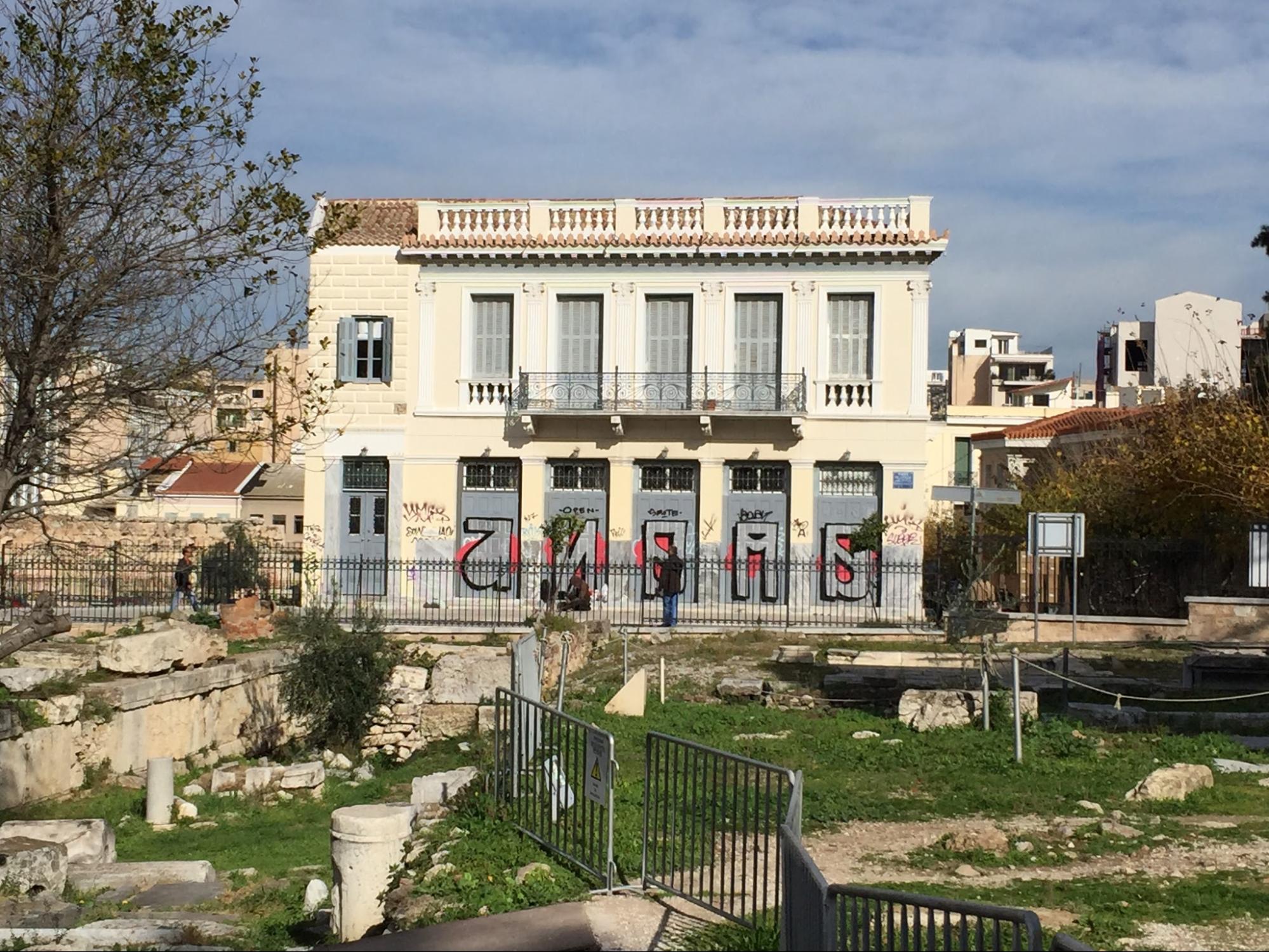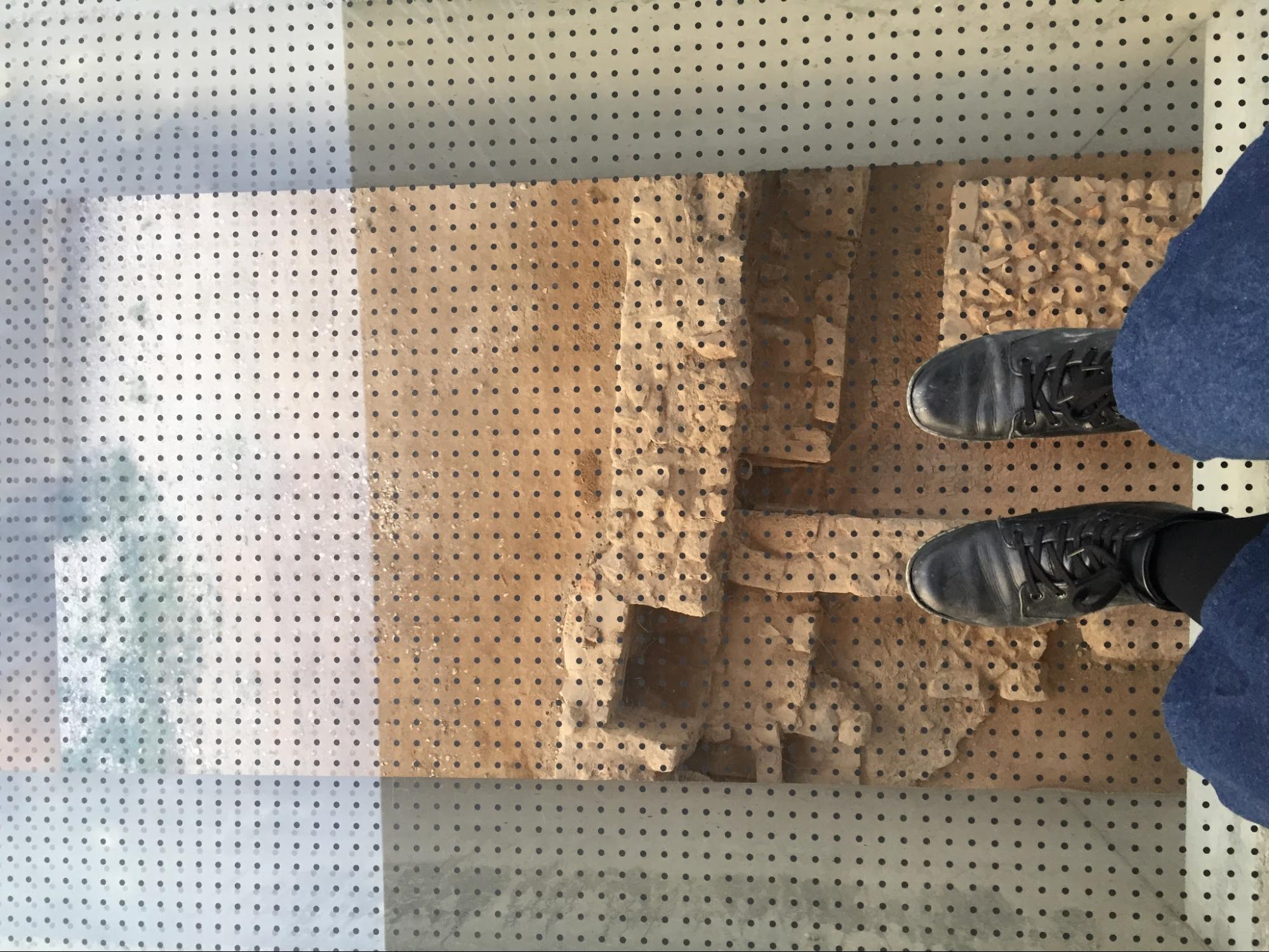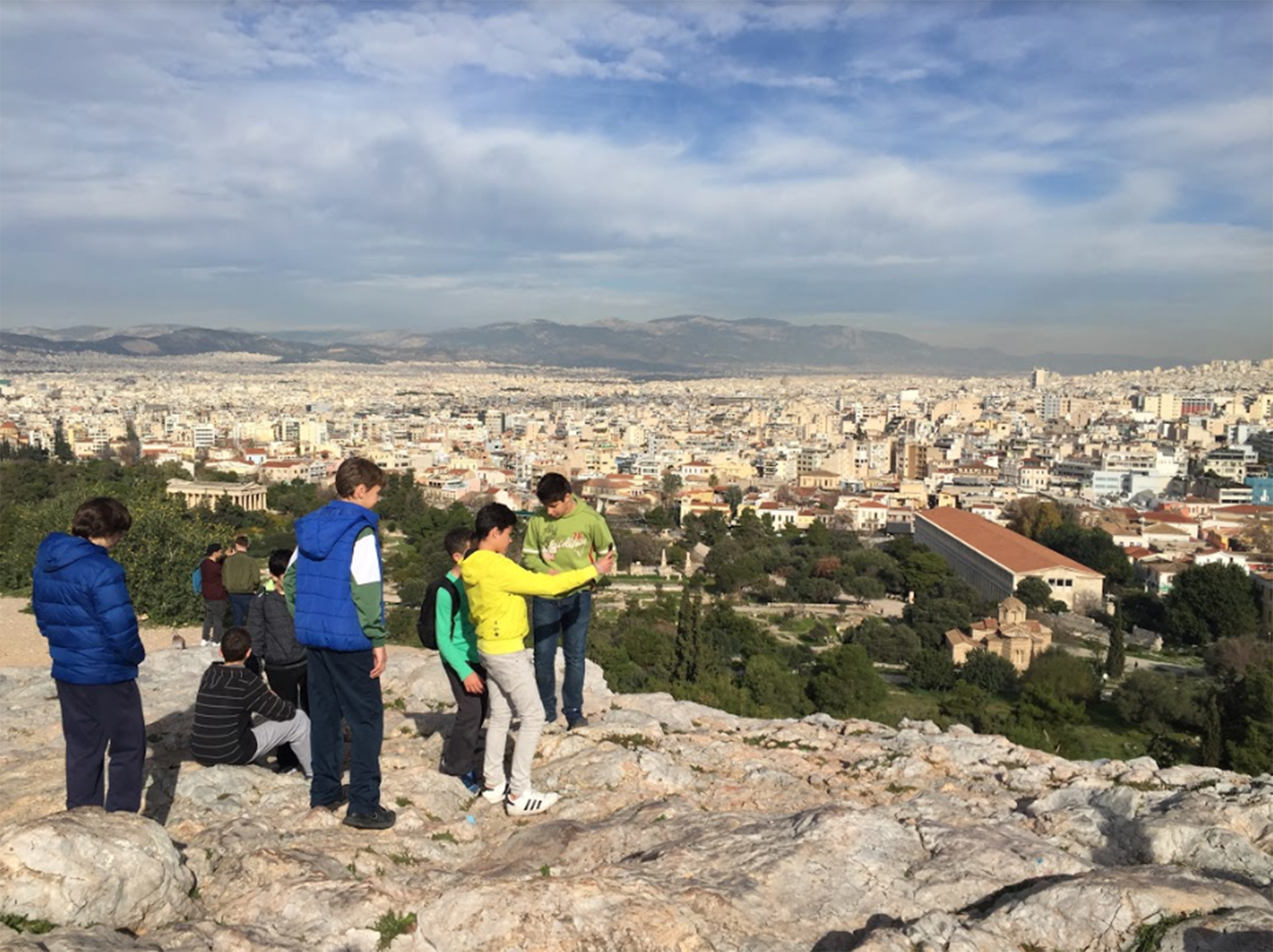 Here I spotted a group of schoolchildren taking selfies at the foot of the Acropolis, decidedly blasé about the immense historical backdrop. All across the city, tour-guides, shopkeepers and street traders get on with business as usual, with ancient history as their setting for everyday life.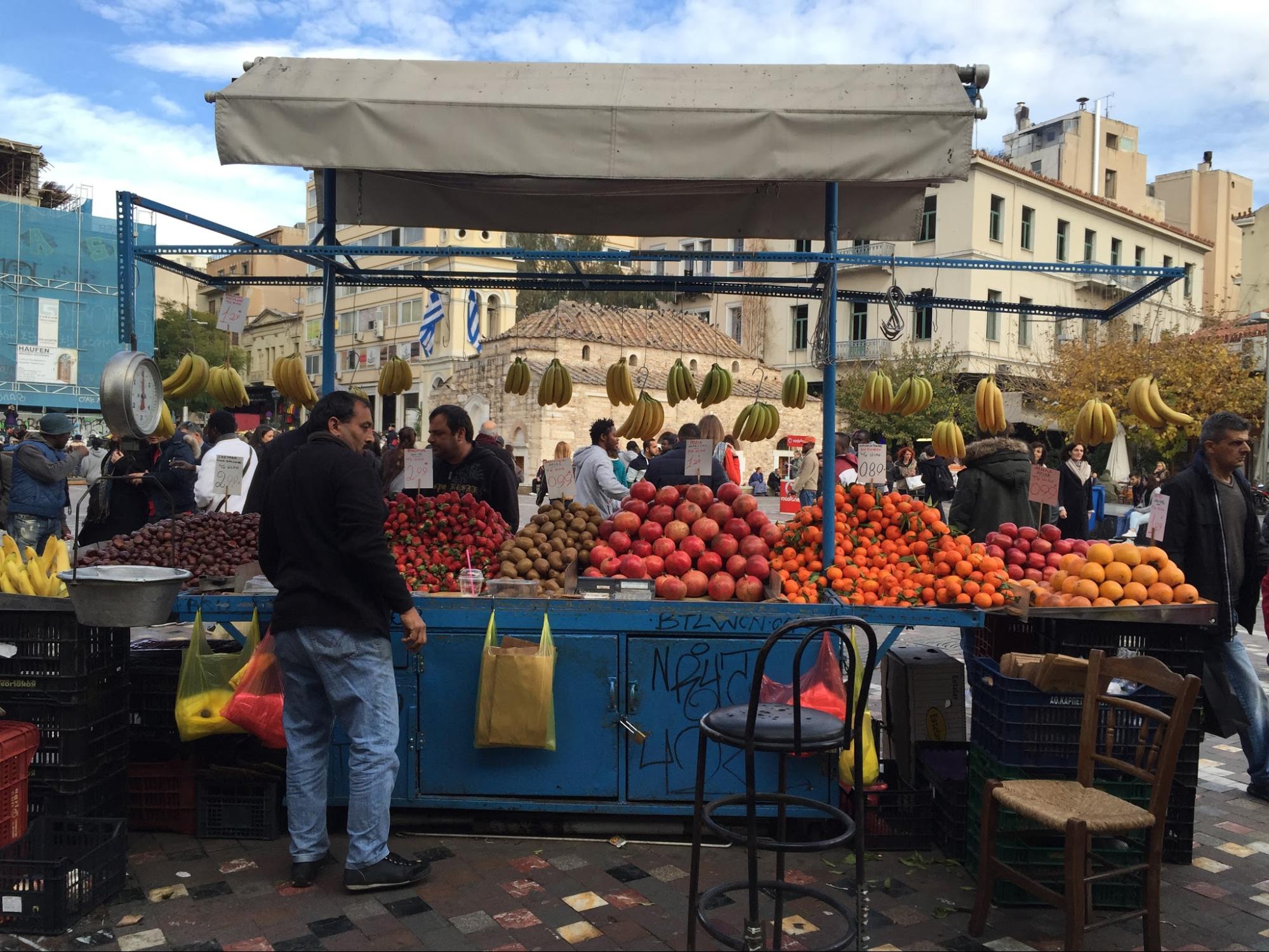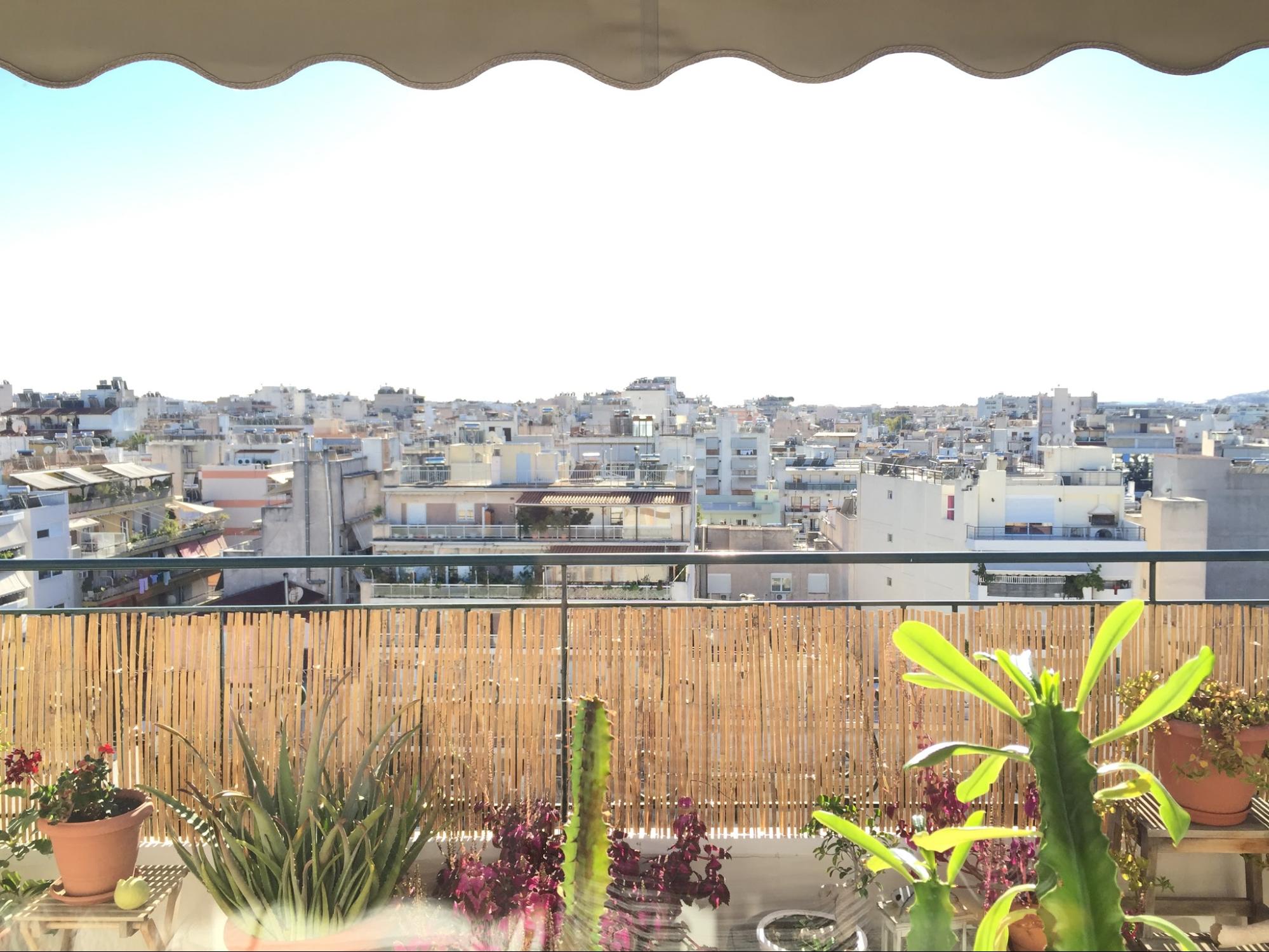 The city is a continually rewritten map of local architectures, accumulating in increments with teetering stacked terraces and clustered infrastructure. New or old, current or ancient – it feels like there's always an open invitation for citizens to populate and appropriate its nooks, crannies, balconies and street corners. Though the economic challenges Greece, its government and its people face should in no way be romanticised nor aestheticised, it is important to reflect on the quietly persistent urban culture in such uniquely tumultuous times.
Many thanks to our studio-buddy Amelyn for sharing with us these thoughts and photographs from her recent Athens adventure. Check out more of Amelyn's work over at her website. 
Recent Articles
Actor Sunday Barca-Irving and designer Peter Deering are the creative couple behind the Sunday Muesli Co – a Richmond-based granola company offering up healthy and downright delicious hand-crafted muesli mixes to kick-start your day. Here Sunday brings us a cosy recipe for the winter months – seasonal poached pears with gluten-free muesli and a cardamon-scented nut mylk
"In Japan, old things tend to be well looked after and so even vintage items that are 50 years old still look beautiful today". In the fourth instalment of our 'Tokyo Life' series brought to you via R-ESTATE TOKYO, Ben Davis chats to curator and creator Kai-Ting Lin about the anachronistic beauty of the well-worn
Fresh from a sonic tour of Eastern and Western Europe, Louise Terra of Sugar Fed Leopards has made us a mixtape: "This playlist talks to the ambient and hypnotic elements in electronic music that I love, with a mix of old European folk music and a few bombastic erratic rhythmic tracks, for impact."