Happenings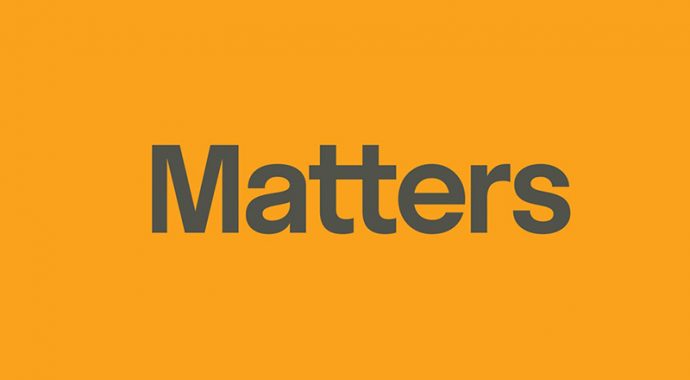 Help shape Matters Journal, the new publication initiative of Local Peoples (sister company to Assemble) and have a chance to get a free copy of the first print issue.
Launching in late 2017, Matters Journal will be a biannual print and free weekly online publication exploring Arts, Design, Environment, Food, Health and Technology.
Most importantly we want to create ongoing and interactive opportunities for the Matters Journal community to shape and co-design the content and approach of how, what and why we publish over time.
Please click here to answer some quick questions on what Matters to you.
The survey shouldn't take more than 10 minutes tops (and totally anonymous).
We have 100 free copies of our first print edition to give away later this year. At the end of the survey just fill in your postal details to be in with a chance to receive one and / or sign up to subscribe to the free online weekly content.
Where: Australia
When: Now (and 10 minutes only!)
More info: Mattersjournal.com
Recent Articles
Western influence in Japan has a fascinating and turbulent history. Architect Keith Little looks at how that complex relationship is embodied in Tokyo's Kyudōkaikan, one of the few buildings to survive the rapid economic growth of the twentieth century. Recent restoration of the complex was funded through an innovative business model, which reflects the temple's masterful blending of the old and the new
Eavesdropping is a part of life: we hear things that are not intended for us all the time. Yet the word's meaning has changed over time. For our second collaboration with Liquid Architecture, sonic artist and researcher Sam Kidel has prepared us a mixtape that uncouples voice and personhood: "I created the mix as a tool for feeling into unsettled experiences of voice."
Gregory Lorenzutti was working in Tacloban City when he met a group of young performers preparing for the first fiesta since Typhoon Haiyan had devastated the region, 18 months earlier. In this photography series, Lorenzutti captures the beauty of Filipino queerness, and the complex story of how LGBTIQ families were affected by the city's rebuilding