Happenings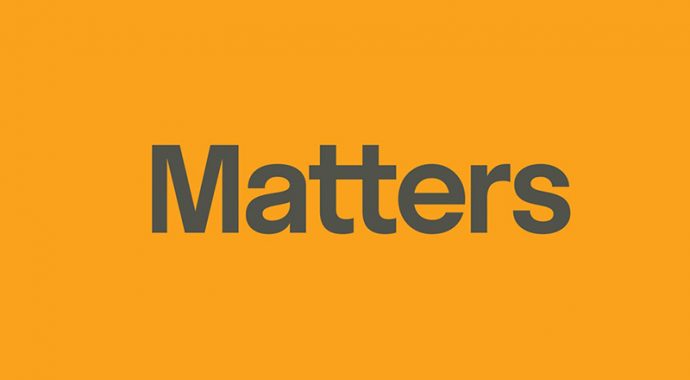 Help shape Matters Journal, the new publication initiative of Local Peoples (sister company to Assemble) and have a chance to get a free copy of the first print issue.
Launching in late 2017, Matters Journal will be a biannual print and free weekly online publication exploring Arts, Design, Environment, Food, Health and Technology.
Most importantly we want to create ongoing and interactive opportunities for the Matters Journal community to shape and co-design the content and approach of how, what and why we publish over time.
Please click here to answer some quick questions on what Matters to you.
The survey shouldn't take more than 10 minutes tops (and totally anonymous).
We have 100 free copies of our first print edition to give away later this year. At the end of the survey just fill in your postal details to be in with a chance to receive one and / or sign up to subscribe to the free online weekly content.
Where: Australia
When: Now (and 10 minutes only!)
More info: Mattersjournal.com
Recent Articles
Actor Sunday Barca-Irving and designer Peter Deering are the creative couple behind the Sunday Muesli Co – a Richmond-based granola company offering up healthy and downright delicious hand-crafted muesli mixes to kick-start your day. Here Sunday brings us a cosy recipe for the winter months – seasonal poached pears with gluten-free muesli and a cardamon-scented nut mylk
"In Japan, old things tend to be well looked after and so even vintage items that are 50 years old still look beautiful today". In the fourth instalment of our 'Tokyo Life' series brought to you via R-ESTATE TOKYO, Ben Davis chats to curator and creator Kai-Ting Lin about the anachronistic beauty of the well-worn
Fresh from a sonic tour of Eastern and Western Europe, Louise Terra of Sugar Fed Leopards has made us a mixtape: "This playlist talks to the ambient and hypnotic elements in electronic music that I love, with a mix of old European folk music and a few bombastic erratic rhythmic tracks, for impact."