Happenings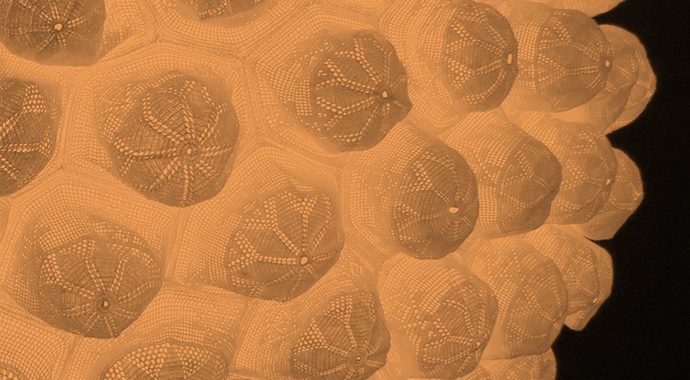 Waqt al-tagheer: Time of Change
Adelaide's ACE Open will play host to a noteworthy moment in Australian contemporary art history when it opens the inaugural exhibition by new Muslim Australian art collective eleven, Waqt al-tagheer: Time of Change, as part of Adelaide Festival 2018.
Opening at 5pm Saturday 3 March, the national collective's exhibition presents new and recent painting, installation, video, performance, sculpture and virtual reality artworks by artists Abdul Abdullah, Abdul-Rahman Abdullah, Hoda Afshar, Safdar Ahmed, Khadim Ali, Eugenia Flynn, Zeina Iaali, Khaled Sabsabi, Abdullah M.I. Syed and Shireen Taweel.
Shireen Taweel is also a Next Wave Festival 2018 artist and her work centred around research into mosques in regional Australia and other under-acknowledged sites of history and contemporary Muslim Australian identity will be shown later in the year at The Substation in Melbourne's Newport. The resulting works contribute to a cross-cultural discourse of shared histories and experiences between diverse communities and cultural groups.
Main image: Abdullah M.I. Syed, Aura II 2013 (detail), hand-stitched white crocheted prayer caps (topi), Perspex and LED light, 127 (diameter) x 54cm. Courtesy the artist and ACE Open.
Where: ACE Open, Lion Arts Centre, North Terrace (West End), Kaurna Yarta, Adelaide
When: Saturday 3 March - Saturday 21 April
How much: Free
More info: ACE Open website
Recent Articles
Cultural appropriation is an uneasy topic in architecture, but a new generation of young design practitioners is ready to change the paradigm. Louis Mokak, director of Indigenous Architecture and Design Victoria (IADV), questions Australia's colonial heritage - both in thought and practice
Tomoko and Takaaki Shiratori have lived all over Japan; from a 'New Town' in Yokohama, to Aichi Prefecture and now in Nerima, Tokyo. Their shared love of gardening means the rooftop is filled with fruits and vegetables, while Tomoko has a passion for reading aloud and talking, which she says, keeps her energised!
Jurien Bay and Wedge Island in Western Australia were landscapes once dominated by informal settlements. However, suburban developments are now reaching WA's central coast. Felix Joensson, from our West Coast partners Future West, asks the question – how do we create beachfront suburbs with soul?