Happenings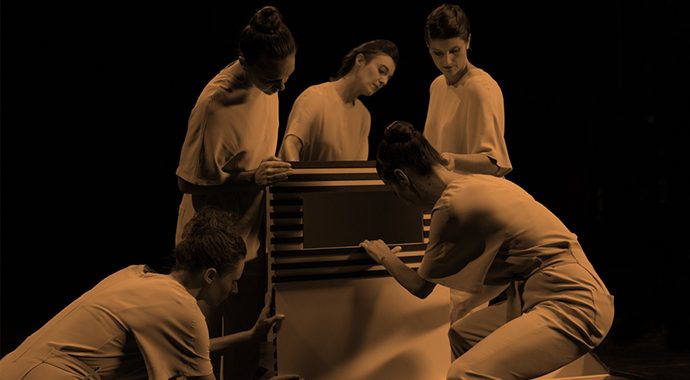 Economic power, mass urbanization, the legacy of colonial occupation – these are just some of the forces that find expression in built environments. Unsettlement, currently showing at Monash University Museum of Art, explores the various ways that power can manifest through architecture.
The group exhibition features artists from around the world who have engaged with specific architectural forms and histories in local contexts. The works use a range of media including moving image, photography, installation and performance. "The artists brought together in Unsettlement are highly attuned to how state economic power both shapes and is safe-guarded by the built environment," says MUMA Director and co-curator Charlotte Day. "This ranges from overt mechanisms of state control, such as prison camps, through to the use of the seductive language of architecture as soft power, such as the commissioning of monumental buildings."
[Main image: 'The Pavilion 2015', single channel HD video, 6:43 min, 16:9, stereo. Production still: Matevž Paternoster. Photo by Jasmina Cibic, supplied courtesy of the artist and MUMA].
Where: Monash University Museum of Art, Monash University, Caulfield Campus
When: Until 7 July 2018
How much: Free
More info: Monash University Museum of Art
Recent Articles
Cultural appropriation is an uneasy topic in architecture, but a new generation of young design practitioners is ready to change the paradigm. Louis Mokak, director of Indigenous Architecture and Design Victoria (IADV), questions Australia's colonial heritage - both in thought and practice
Tomoko and Takaaki Shiratori have lived all over Japan; from a 'New Town' in Yokohama, to Aichi Prefecture and now in Nerima, Tokyo. Their shared love of gardening means the rooftop is filled with fruits and vegetables, while Tomoko has a passion for reading aloud and talking, which she says, keeps her energised!
Jurien Bay and Wedge Island in Western Australia were landscapes once dominated by informal settlements. However, suburban developments are now reaching WA's central coast. Felix Joensson, from our West Coast partners Future West, asks the question – how do we create beachfront suburbs with soul?