Happenings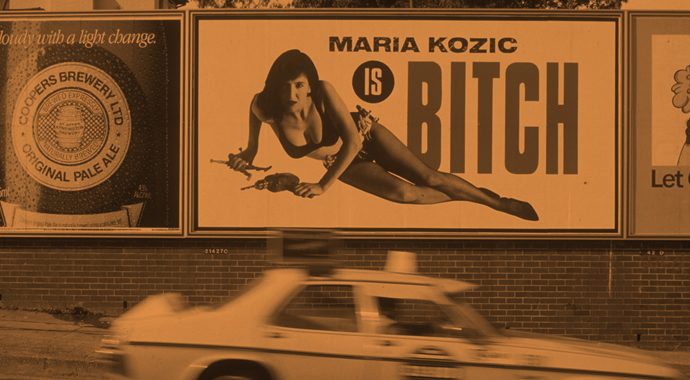 Unfinished Business: Perspectives on Art and Feminism  – ACCA's final exhibition for the year – is concerned with ideas of womanhood and why feminism is still relevant today. Continuing the gallery's ongoing series of Big Picture exhibitions exploring contemporary art's relationship to wider social, cultural and political contexts, Unfinished Business assembles the work of over 100 artists (including Salote Tawale, Mikala Dwyer, Emily Floyd x design legend Mary Featherston, Tracey Moffatt and our own Eugenia Lim) across the span of the exhibition and public programs. Polyphonic and unapologetic, the show celebrates the wide breadth of practices that have developed from the 1970s through to the present that engage with issues of feminism and what it means to be female in society. From the more traditional mediums of painting and performance through to broader strategies of community engagement and activism, the works explore morphing ideas of gender identity, evolving concepts of representation and intersectional politics, celebrating the plurality of the female identity. Stay tuned to the website for details of ACCA's accompanying programme of events, including a conversation series at MPavilion, a robust schedule of performances, community events, workshops, lectures and interviews and a family-friendly 'art week' planned for early in the new year.
A free public opening takes place on Thur 14 Dec, 6–8.30pm and the exhibition runs 15 Dec 2017 to 25 Mar 2018.
Main image: Maria Kozic, Bitch 1992, screen printed billboard, dimensions variable. Courtesy the artist and ACCA.
Where: ACCA, 111 Sturt St, Southbank
When: Until 25 March 2018
How much: Free!
More info: ACCA website
Recent Articles
North Melbourne's City Gardens apartment complex is a haven of communal living, complete with kindergarten, vegetable patches, clothing bins and rooftop hives. Elizabeth Campbell spoke to some of the residents of the Peter McIntyre-designed buildings to learn how collective living works – and see more of the unique spaces they call home
Some of the best moments in life are those shared over a cup of tea and freshly baked goods. In the lead-up to the holiday period, slow food blog OSTRO's Julia Busuttil Nishimura brings us a recipe for a Japanese-inspired sweet treat – its the perfect excuse to catch-up for some casual afternoon banter
In 2012, a Berlin art collective signed a 40-year peppercorn lease on a disused railway depot in suburban Berlin. Five years later, Centre for Art and Urbanism (ZK/U) has become a recognised hub of urban innovation and social activism. On the eve of ZK/U's fifth birthday celebrations, Jana Perkovic chats to ZK/U co-founder and director Matthias Einhoff about ZK/U's past, present and future.