Happenings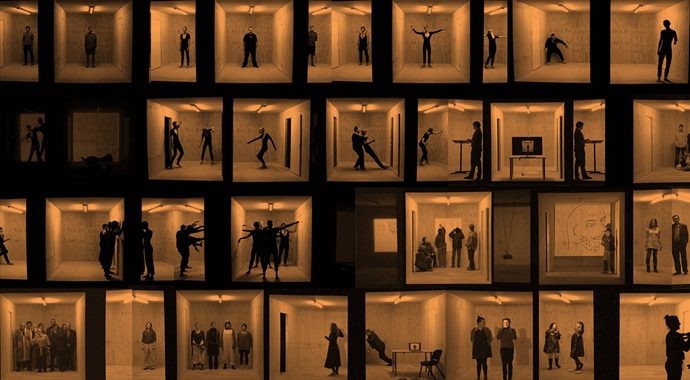 The Substation is currently exhibiting a selection of twelve short films exploring the principles of freedom and equality across different cultural contexts. Geelong-based company Back to Back Theatre used a custom-made mobile film set to create deeply moving portraits of twenty-eight local and international communities. In each context participants were given complete control of the set – a sparse cube with two opposing doors – to create live performances and video works around the theme of democracy and the equal enjoyment of all human rights. Run over a period of eight years, in cities and towns including Ballarat, Darwin, Basel, Cardiff and Edinburgh, the project presents unique snapshots of the life and perspectives of diverse localities, opening up new ways of understanding what it means to be human in the 21st century.
Main image by Anna Tregloan courtesy The Substation.
Where: The Substation, 1 Market St, Newport
When: Friday 10 November – Saturday 16 December
How much: Free!
More info: The Substation website
Recent Articles
Jil Raleigh of BKK Architects reflects on "What would Boyd do? Small Homes Service for today", a conversation hosted by Rory Hyde and Philip Goad on Sunday 15 October, 2017 at MPavilion.
'After the revolution, who's going to pick up the garbage on Monday morning?', asked artist Mierle Laderman Ukeles in her Manifesto for Maintenance Art 1969! Eugenia Lim converses with the New York City Department of Sanitation's long-time official artist-in-residence about womanhood, motherhood and the social ecologies of our cities
Local label founder, podcaster, DJ and more: Xander Byng's talents traverse the musical universe. We bring you a mixtape from the Melbourne-based party-maker, developed as a meditation on psychogeography: "I've always found that experiencing unfamiliar settings, especially in a familiar environment, really helps me to think more positively."