Happenings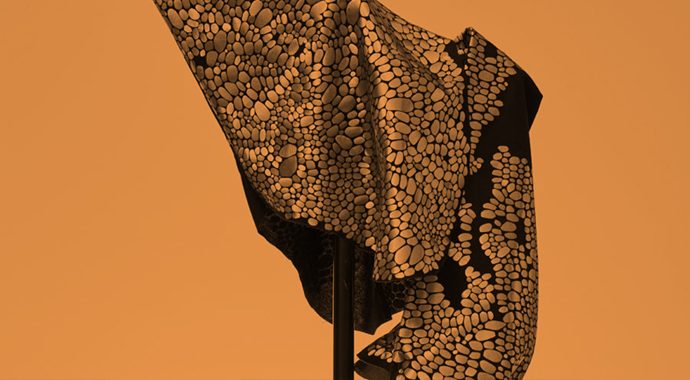 Sydney Design Festival: Call to Action
The Sydney Design Festival, now in its 20th iteration, returns to celebrate outstanding work in the design and creative fields. Presented by the Museum of Applied Arts and Sciences (MAAS), the festival aims to unpack design for everyone in an inclusive, accessible and engaging way. This year's theme Call to Action sets a focus on future thinking; event collaborators have explored the role of design in tackling complex global issues, with over 100 exhibitions, programs, workshops, talks and more, covering innovative and cross-disciplinary ground.
Topics are far-reaching, from humanitarian design to 3D printed lace, the conceptual (can design solve global issues?) to the practical (making your own coffee mug to lessen plastic usage). From a local scale to further abroad, the programs help elucidate the processes, functions and narratives behind what, why and how design works. We are particularly keen to check out Common Good after hearing about the guiding principles behind it at MTalks over summer and to see Carine Thévenau's photography in person.
Main image: Kate Scardifield, Doloroso (2017), detail, adaptable sculpture in one variation, hand appliqué on linen, thread, mild steel, dimensions variable. Photograph by Robin Hearfield. Courtesy the artist and Sydney Design Festival.
Where: HQ: Powerhouse Museum, 500 Harris Street, Ultimo plus other venues throughout Sydney
When: Friday 2 March – Sunday 11 March 2018
How much: Mostly free – check individual events for details
More info: Sydney Design Festival website
Recent Articles
Cultural appropriation is an uneasy topic in architecture, but a new generation of young design practitioners is ready to change the paradigm. Louis Mokak, director of Indigenous Architecture and Design Victoria (IADV), questions Australia's colonial heritage - both in thought and practice
Tomoko and Takaaki Shiratori have lived all over Japan; from a 'New Town' in Yokohama, to Aichi Prefecture and now in Nerima, Tokyo. Their shared love of gardening means the rooftop is filled with fruits and vegetables, while Tomoko has a passion for reading aloud and talking, which she says, keeps her energised!
Jurien Bay and Wedge Island in Western Australia were landscapes once dominated by informal settlements. However, suburban developments are now reaching WA's central coast. Felix Joensson, from our West Coast partners Future West, asks the question – how do we create beachfront suburbs with soul?