Happenings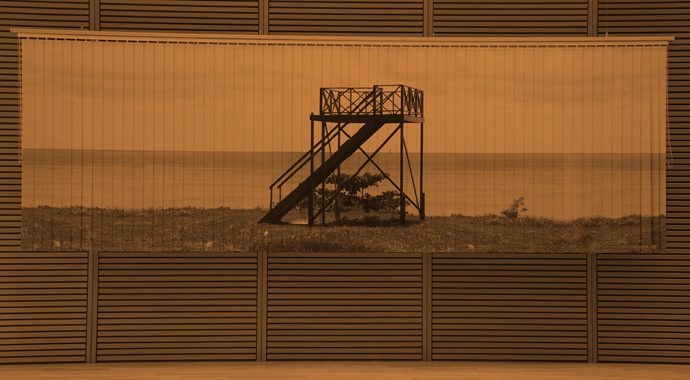 Each year, the Museum of Contemporary Art in Roskilde, Denmark selects a new theme for an in-depth exhibition that, while relevant to local Danish issues, looks at the connections between people across geographic borders in a globalised world. This year's theme focuses on global economies, with the first exhibition in the series entitled Show Me the Money!
"Under the auspices of this overarching headline and the exhibition Show Me the Money!, we invite everyone to take part in a discussion of real estate bubbles, economic crises, money streams, the distribution of goods and much more," the exhibition's curators share. Show Me the Money! puts under the microscope aspects of economies past and present, featuring a selection of works by artists from Denmark (Astrid Myntekær, Nanna Abell, Rune Brink and Superflex), from the surrounding regions (Caroline Achaintre [FR]; Cooking Sections, Ellie Harrison [GB]; Inuk Silis Høegh [GL]; Philip Wiegard [DE]; Stefano Tsivopoulos [GR]) and even from the late New Zealand artist Len Lye.
Main image: Cooking Sections, An old world in a former new world (2016). Photo: Cooking Sections. Read 'Food, Politics, Space', our 2016 interview with Cooking Sections, here.
Where: Museum of Contemporary Art, Roskilde, Denmark
When: Until Sunday 6 August
How much: 50 kr. (AU$10)
More info: Museet for Samtidskunst
Recent Articles
Jil Raleigh of BKK Architects reflects on "What would Boyd do? Small Homes Service for today", a conversation hosted by Rory Hyde and Philip Goad on Sunday 15 October, 2017 at MPavilion.
'After the revolution, who's going to pick up the garbage on Monday morning?', asked artist Mierle Laderman Ukeles in her Manifesto for Maintenance Art 1969! Eugenia Lim converses with the New York City Department of Sanitation's long-time official artist-in-residence about womanhood, motherhood and the social ecologies of our cities
Local label founder, podcaster, DJ and more: Xander Byng's talents traverse the musical universe. We bring you a mixtape from the Melbourne-based party-maker, developed as a meditation on psychogeography: "I've always found that experiencing unfamiliar settings, especially in a familiar environment, really helps me to think more positively."