Happenings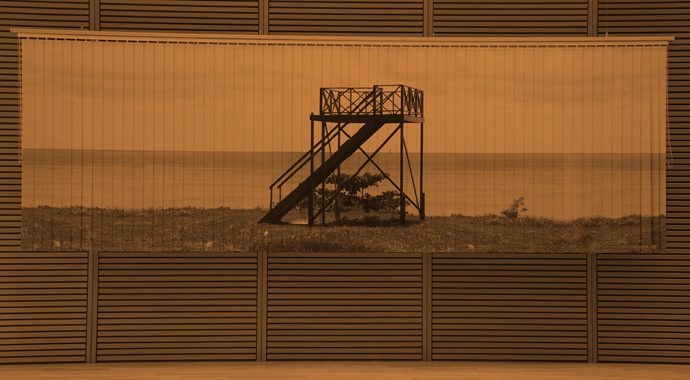 Each year, the Museum of Contemporary Art in Roskilde, Denmark selects a new theme for an in-depth exhibition that, while relevant to local Danish issues, looks at the connections between people across geographic borders in a globalised world. This year's theme focuses on global economies, with the first exhibition in the series entitled Show Me the Money!
"Under the auspices of this overarching headline and the exhibition Show Me the Money!, we invite everyone to take part in a discussion of real estate bubbles, economic crises, money streams, the distribution of goods and much more," the exhibition's curators share. Show Me the Money! puts under the microscope aspects of economies past and present, featuring a selection of works by artists from Denmark (Astrid Myntekær, Nanna Abell, Rune Brink and Superflex), from the surrounding regions (Caroline Achaintre [FR]; Cooking Sections, Ellie Harrison [GB]; Inuk Silis Høegh [GL]; Philip Wiegard [DE]; Stefano Tsivopoulos [GR]) and even from the late New Zealand artist Len Lye.
Main image: Cooking Sections, An old world in a former new world (2016). Photo: Cooking Sections. Read 'Food, Politics, Space', our 2016 interview with Cooking Sections, here.
Where: Museum of Contemporary Art, Roskilde, Denmark
When: Until Sunday 6 August
How much: 50 kr. (AU$10)
More info: Museet for Samtidskunst
Recent Articles
North Melbourne's City Gardens apartment complex is a haven of communal living, complete with kindergarten, vegetable patches, clothing bins and rooftop hives. Elizabeth Campbell spoke to some of the residents of the Peter McIntyre-designed buildings to learn how collective living works – and see more of the unique spaces they call home
Some of the best moments in life are those shared over a cup of tea and freshly baked goods. In the lead-up to the holiday period, slow food blog OSTRO's Julia Busuttil Nishimura brings us a recipe for a Japanese-inspired sweet treat – its the perfect excuse to catch-up for some casual afternoon banter
In 2012, a Berlin art collective signed a 40-year peppercorn lease on a disused railway depot in suburban Berlin. Five years later, Centre for Art and Urbanism (ZK/U) has become a recognised hub of urban innovation and social activism. On the eve of ZK/U's fifth birthday celebrations, Jana Perkovic chats to ZK/U co-founder and director Matthias Einhoff about ZK/U's past, present and future.