Happenings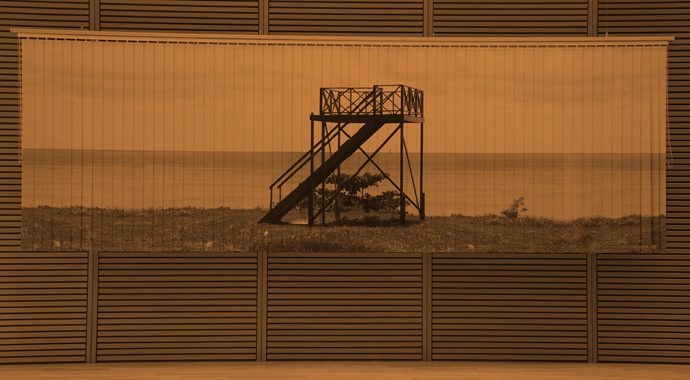 Each year, the Museum of Contemporary Art in Roskilde, Denmark selects a new theme for an in-depth exhibition that, while relevant to local Danish issues, looks at the connections between people across geographic borders in a globalised world. This year's theme focuses on global economies, with the first exhibition in the series entitled Show Me the Money!
"Under the auspices of this overarching headline and the exhibition Show Me the Money!, we invite everyone to take part in a discussion of real estate bubbles, economic crises, money streams, the distribution of goods and much more," the exhibition's curators share. Show Me the Money! puts under the microscope aspects of economies past and present, featuring a selection of works by artists from Denmark (Astrid Myntekær, Nanna Abell, Rune Brink and Superflex), from the surrounding regions (Caroline Achaintre [FR]; Cooking Sections, Ellie Harrison [GB]; Inuk Silis Høegh [GL]; Philip Wiegard [DE]; Stefano Tsivopoulos [GR]) and even from the late New Zealand artist Len Lye.
Main image: Cooking Sections, An old world in a former new world (2016). Photo: Cooking Sections. Read 'Food, Politics, Space', our 2016 interview with Cooking Sections, here.
Where: Museum of Contemporary Art, Roskilde, Denmark
When: Until Sunday 6 August
How much: 50 kr. (AU$10)
More info: Museet for Samtidskunst
Recent Articles
The Planet X housing co-op in Sydney's Chippendale area gives members of the LGBTIQA+ community more than just stable housing. Anita Delle-Vergini speaks with Chris Ryan and Holly Zwalf about the life-changing potential of co-op living
In collaboration with RMIT Design Hub, Assemble Papers is excited to bring you Season 1 of our podcast, 'Supercast', exploring the sensory experience of built and unbuilt environments. Listen now at supercast.fm
Rectangular dining tables are pervasive in western culture. Ella Lord explores the power dynamics at play around dining tables, and speaks with two couples who have designed their own tables that reflect the non-traditional structures within their families