Happenings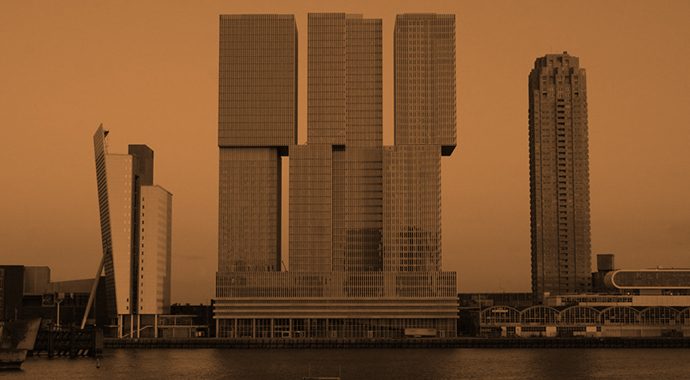 Renzo Piano: The Art of Making Buildings
A retrospective looking at the work of Italian architect Renzo Piano opens mid-September, at the Royal Academy of Arts, London. The exhibition's curator Kate Goodwin, says that through Renzo Piano: The Art of Making Buildings she hopes to highlight the "humanity" in his approach to architecture.
Featuring 16 key buildings, from early works and the Centre Pompidou in Paris to the New York Times building in New York, the exhibition also explores the unique vision and methodology of his studio, Renzo Piano Building Workshop. Rarely seen drawings, models and photography and a new film by Thomas Riedelsheimer will form part of the exhibition.
[Main image: KPN buildng by Renzo Piano. Photo by Andrew Sides, via Creative Commons]
Where: Royal Academy of Arts, The Gabrielle Jungels-Winkler Galleries, Piccadilly, London
When: 15 September - 20 January 2019
How much: £14/concessions available
More info: Royal Academy of Arts
Recent Articles
Cultural appropriation is an uneasy topic in architecture, but a new generation of young design practitioners is ready to change the paradigm. Louis Mokak, director of Indigenous Architecture and Design Victoria (IADV), questions Australia's colonial heritage - both in thought and practice
Tomoko and Takaaki Shiratori have lived all over Japan; from a 'New Town' in Yokohama, to Aichi Prefecture and now in Nerima, Tokyo. Their shared love of gardening means the rooftop is filled with fruits and vegetables, while Tomoko has a passion for reading aloud and talking, which she says, keeps her energised!
Jurien Bay and Wedge Island in Western Australia were landscapes once dominated by informal settlements. However, suburban developments are now reaching WA's central coast. Felix Joensson, from our West Coast partners Future West, asks the question – how do we create beachfront suburbs with soul?