Happenings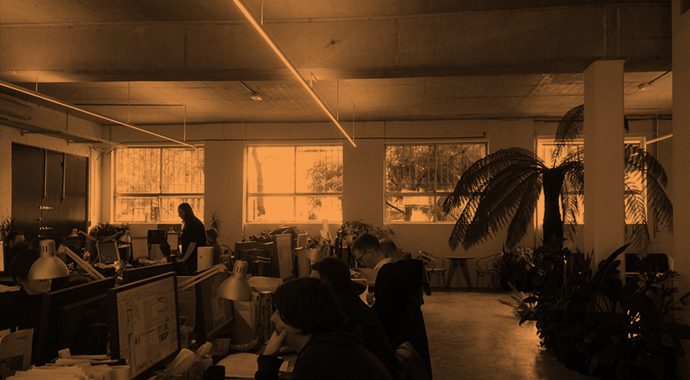 Position Available with Local Peoples
Local Peoples is searching for a multi-talented, multi-tasker: Community Engagement Officer and Project Manager (part-time 2-3 days/week).
Local Peoples is a strategic design agency with a focus on creating positive social change through design. We deliver world-class design strategy, identity design, print, digital, retail and event, experiential and film.
There are two key components of this role as both Community Engagement Officer and Project Manager. This position involves strategy, planning and project management, in collaboration with the director and with the appropriate level of support from Local Peoples team members.

In your role as Community Engagement Officer you will be responsible for developing engagement strategy for both Local Peoples, as a business, and for our like-minded clients.
Through digital/social channels and real world events, meet-ups, partnerships, you will nurture and manage the growth of our community. Writing and editing brand communications i.e. social media, press releases and building relationships with strategically important press and networks will also be an integral part of your role.

As Project Manager, you will manage projects from initial concept through to financial reconciliation and be a trusted point of contact for clients and suppliers, along with the lead Project Manager. Advanced skills in Microsoft Office and Google docs suite and a desire to learn software Briefcase and Trello required.
For the full job description please email jobs [at] localpeoples.com including the subject 'Community Engagement Officer and Project Manager'. 
Where: Collingwood, Victoria
When: Position is available now!
More info: Local Peoples website
Recent Articles
North Melbourne's City Gardens apartment complex is a haven of communal living, complete with kindergarten, vegetable patches, clothing bins and rooftop hives. Elizabeth Campbell spoke to some of the residents of the Peter McIntyre-designed buildings to learn how collective living works – and see more of the unique spaces they call home
Some of the best moments in life are those shared over a cup of tea and freshly baked goods. In the lead-up to the holiday period, slow food blog OSTRO's Julia Busuttil Nishimura brings us a recipe for a Japanese-inspired sweet treat – its the perfect excuse to catch-up for some casual afternoon banter
In 2012, a Berlin art collective signed a 40-year peppercorn lease on a disused railway depot in suburban Berlin. Five years later, Centre for Art and Urbanism (ZK/U) has become a recognised hub of urban innovation and social activism. On the eve of ZK/U's fifth birthday celebrations, Jana Perkovic chats to ZK/U co-founder and director Matthias Einhoff about ZK/U's past, present and future.