Happenings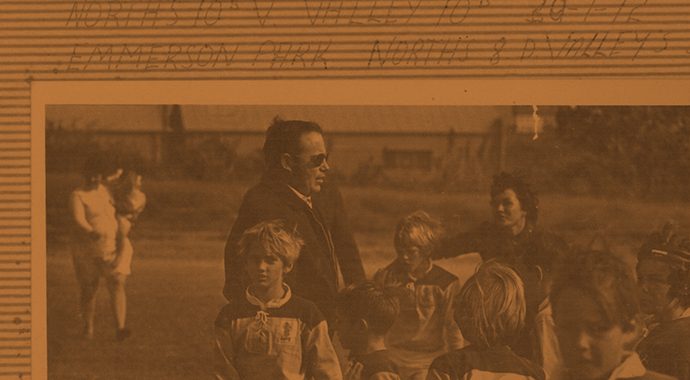 On May 11, 1972, the body of Dr George Duncan was found on the river banks of the Torrens in central Adelaide. The men responsible for his murder were three members of the South Australian Vice Squad – notorious for violent policing of gay men's activities in cruising grounds or 'beats'. The incident led to South Australia decriminalizing homosexual relations between consenting adults in 1975 – the first such bill in Australia.
Artist Callum McGrath commemorates Duncan's death, and the accumulated traumas of LGBTQI+ histories, in POOFTA, an exhibition of new video works running through June at Brisbane's Metro Arts. By engaging with the Australian queer history in its salient moments of violence, as well as artistic legacies and family biography, and sports, McGrath's installation examines ambiguities and complexities of queer male identity, and masculinity at large.
Where: Metro Arts Gallery Level 2, 2/109 Edward St, Brisbane, QLD
When: Until 30 June
How much: Free!
More info: Metro Arts website
Recent Articles
Western influence in Japan has a fascinating and turbulent history. Architect Keith Little looks at how that complex relationship is embodied in Tokyo's Kyudōkaikan, one of the few buildings to survive the rapid economic growth of the twentieth century. Recent restoration of the complex was funded through an innovative business model, which reflects the temple's masterful blending of the old and the new
Eavesdropping is a part of life: we hear things that are not intended for us all the time. Yet the word's meaning has changed over time. For our second collaboration with Liquid Architecture, sonic artist and researcher Sam Kidel has prepared us a mixtape that uncouples voice and personhood: "I created the mix as a tool for feeling into unsettled experiences of voice."
Gregory Lorenzutti was working in Tacloban City when he met a group of young performers preparing for the first fiesta since Typhoon Haiyan had devastated the region, 18 months earlier. In this photography series, Lorenzutti captures the beauty of Filipino queerness, and the complex story of how LGBTIQ families were affected by the city's rebuilding