Happenings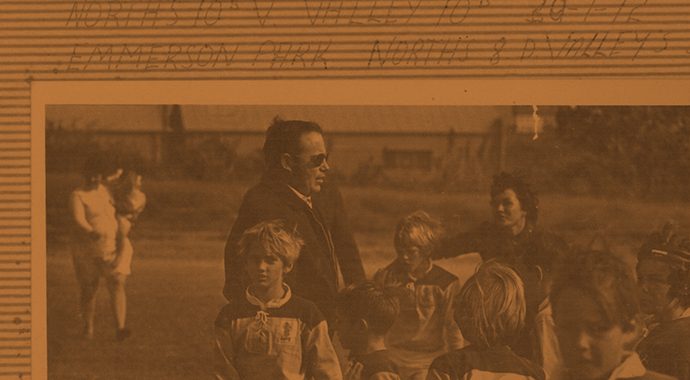 On May 11, 1972, the body of Dr George Duncan was found on the river banks of the Torrens in central Adelaide. The men responsible for his murder were three members of the South Australian Vice Squad – notorious for violent policing of gay men's activities in cruising grounds or 'beats'. The incident led to South Australia decriminalizing homosexual relations between consenting adults in 1975 – the first such bill in Australia.
Artist Callum McGrath commemorates Duncan's death, and the accumulated traumas of LGBTQI+ histories, in POOFTA, an exhibition of new video works running through June at Brisbane's Metro Arts. By engaging with the Australian queer history in its salient moments of violence, as well as artistic legacies and family biography, and sports, McGrath's installation examines ambiguities and complexities of queer male identity, and masculinity at large.
Where: Metro Arts Gallery Level 2, 2/109 Edward St, Brisbane, QLD
When: Until 30 June
How much: Free!
More info: Metro Arts website
Recent Articles
Cultural appropriation is an uneasy topic in architecture, but a new generation of young design practitioners is ready to change the paradigm. Louis Mokak, director of Indigenous Architecture and Design Victoria (IADV), questions Australia's colonial heritage - both in thought and practice
Tomoko and Takaaki Shiratori have lived all over Japan; from a 'New Town' in Yokohama, to Aichi Prefecture and now in Nerima, Tokyo. Their shared love of gardening means the rooftop is filled with fruits and vegetables, while Tomoko has a passion for reading aloud and talking, which she says, keeps her energised!
Jurien Bay and Wedge Island in Western Australia were landscapes once dominated by informal settlements. However, suburban developments are now reaching WA's central coast. Felix Joensson, from our West Coast partners Future West, asks the question – how do we create beachfront suburbs with soul?