Happenings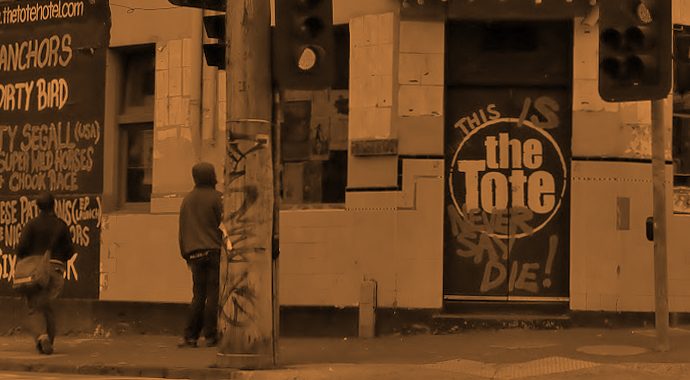 Music Cities Convention: Melbourne
Music Cities Convention is the biggest global conference on music and the built environment. The convention aims to showcase best practices for improving urban planning, quality of life and city policy and development strategies through music.
With the highest number of live music venues per capita in the world, Melbourne is a city that has fostered an incredibly vibrant music community. The city has led the world with 'agent of change' legislation, requiring developers to include noise attenuation measures for proposed residential developments within 50m of a live music venue, as well as with best practice guidelines for venues, and parking permits for musicians that allow them to unload equipment safely. All these things make it easier for music to be played and shared in public spaces.
Melbourne will host the Music Cities Convention from 19 – 20 April 2018.  Topics ranging from the importance of music in urban life, to how cities can be made music friendly and what music can learn from sporting codes, will be discussed. Leaders from other great music cities including Fort Collins, USA, Beijing, China and Ghent, Belgium will share their experiences as well.
[Main image: John Torcasio, courtesy of Wikimedia via Creative Commons]
Where: Arts Centre Melbourne & Deakin Edge, Federation Square
When: 19 - 20 April 2018
How much: Full $250 + bf / Concession $75 + bf (limited numbers)
More info: Music Cities Convention
Recent Articles
Cultural appropriation is an uneasy topic in architecture, but a new generation of young design practitioners is ready to change the paradigm. Louis Mokak, director of Indigenous Architecture and Design Victoria (IADV), questions Australia's colonial heritage - both in thought and practice
Tomoko and Takaaki Shiratori have lived all over Japan; from a 'New Town' in Yokohama, to Aichi Prefecture and now in Nerima, Tokyo. Their shared love of gardening means the rooftop is filled with fruits and vegetables, while Tomoko has a passion for reading aloud and talking, which she says, keeps her energised!
Jurien Bay and Wedge Island in Western Australia were landscapes once dominated by informal settlements. However, suburban developments are now reaching WA's central coast. Felix Joensson, from our West Coast partners Future West, asks the question – how do we create beachfront suburbs with soul?