Happenings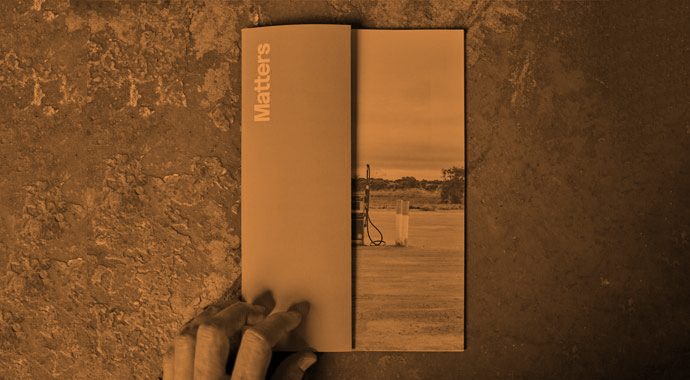 Mini Matters is here – get your free print edition now!
If you've been enjoying the weekly digital stories by our friends over at Matters Journal but wondering what the journal will look, feel and smell like in print…the wait is over! Mini Matters – the 'teaser' mini print publication by the Matters Journal team has arrived hot of the press, giving you a taste of what to expect when the first full print issue launches in February 2018.
Pick up your free copy of Mini Matters at the follow friends of Matters Journal outlets:
Northside
Where: Pick up your free copy from around the city!
How much: Free!
More info: Matters Journal website
Recent Articles
Onigiri is a staple found everywhere in Japan: from the aisles of convenience stores to fancy food halls. This week, the wonderful Julia Busuttil Nishimura shares two quick recipes for home made onigiri with mustard greens and umeboshi, and mushroom onigiri (scroll down for more), for a rice-filled belly on the go
As a number of Melbourne's prominent gay venues started to close down, Sam Cremean felt a sense of loss. This prompted him to investigate what was happening to gay neighbourhoods internationally. He discovered that these important spaces were slowly disappearing from cities around the world
Where European architecture starts with the exterior shape of the building, Asian buildings are imagined from the inside out. Curators of the acclaimed Indonesia Pavilion at Venice Biennale 2018, Ary Indra and David Setiadi, elucidate how 'emptiness' is sculpted in Indonesian architecture, one remarkable building at a time