Happenings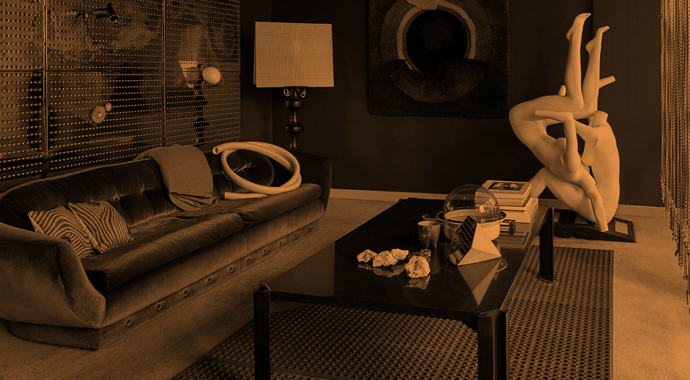 Presented over 10 days, the inaugural Melbourne Design Week showcases the best in local and international architecture and design across a massive program. Broadly exploring the theme of 'design values', the program asks, "what does design value and how do we value design?" Across dozens of events, Melbourne Design Week explores these questions through talks from leading designers, workshops, tours and industry events – including the annual Melbourne Art Book Fair (come visit our stall and pick yourself up a copy of our new print issue – hot off the press!).
We've picked out a small handful of highlights below – check out the full program, buy tickets and see what else is happening over at the Melbourne Design Week website.
Design for all? Quality affordable housing and the right to the city
Drill Hall, 26 Therry Street, Melbourne – Thu 23 Mar, 6.30–8.30pm
Presented by Architects for Peace, Design for all? looks to progressive housing models in an effort to counteract the exorbitant prices of the current Melbourne housing market. The expert panel explores whether citizen-led projects might provide a viable alternative and considers if the state of the current housing market stems from a broader, societal issue. A free event, the panel includes: Rob McGauran, founding director of MGS Architects; Dr. Andrea Sharam, School of Property, Construction and Property Management RMIT; Professor Tony Dalton, Centre for Urban Research RMIT; and Kate McMahon, co-founder of Hello City. Bookings essential!
Does Blak Design Matter? 
NGV International, Clemenger BBDO Auditorium – Fri 24 Mar, 6.30–7.30pm
Hosted by journalist and broadcaster Daniel Browning, this panel discussion brings together leading Indigenous architects and designers to discuss the importance of Indigenous design, investigate what constitutes meaningful Indigenous design and considers how it can be projected into the broader contemporary design community. Presented by The Koorie Heritage Trust with Indigenous Architecture and Design Victoria (IADV), Does Blak Design Matter? features architect Jefa Greenaway, interior designer Nicole Monks, urban planner (and AP contributor!) Timmah Ball and landscape architect Paul Herzich.
Queering Architecture?
NGV International, Clemenger BBDO Auditorium – Sun 26 Mar, 3–5pm
What does it mean to 'queer' architecture? Moderated by Naomi Stead, panellists Simona Castricum, Sophie Drying and Nicole Kalms consider 'queer' architecture as a workplace, a professional identity, a series of processes and practices and the built places that emerge from them. How can workplaces be made more welcoming for LGBTIQIA people? What might the profession gain from valuing difference and diversity? Can architecture reject social norms and forge new design principals and considerations?
Where: Various Melbourne locations
When: Thu 16 – Sun 26 Mar
How much: See program for details
More info: Melbourne Design Week
Recent Articles
Once an industrial hub, Germany's Ruhr region has been forced to change with the global economy. The direction of those changes have been shaped significantly by the public and innovative art organisations like the Urbane Künste Ruhr, writes Manuel Zabel
Parklets are democratic - made for the public, they cannot be controlled by private interests. In the latest instalment in our series of articles from our West Coast partners, 'Future West', researcher Amelia Thorpe looks at why parklets are so popular
This year, Assemble Papers has partnered up with Liquid Architecture for our EARS series: throughout 2018, we will be in dialogue on sound and space with Danni Zuvela and Joel Stern, the co-artistic directors of LA. Our first mix of the year is an invitation into thinking about polyphony as a form of sociality