Happenings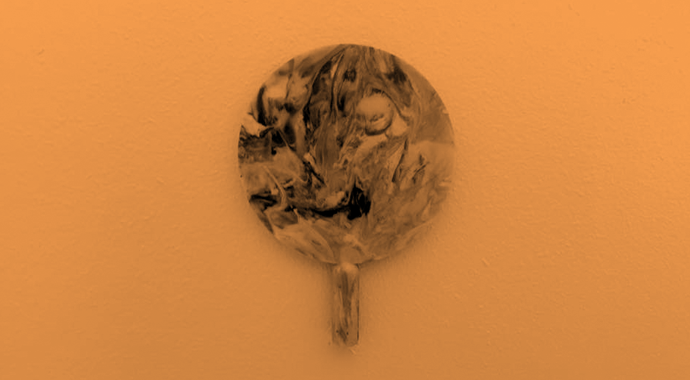 Marine Debris Bakelite Project – Crowdfunding campaign
Our pals over at supercyclers are launching an exciting new project! The Marine Debris Bakelite Project introduces a new material created from 100% recycled plastic collected from Australian beaches, after being dumped out of the Great Pacific Garbage Patch. The material, Marine Debris Bakelite, is characterised by a marbled quality that references early Bakelite not only in appearance, but in weight and density too.
The first Marine Debris Bakelite Collection comprises 11 pieces for tabletop use, designed by an exciting family of designers from Australia and around the world, including: Kirstie Van Noort, Jonathan Zawada, Jasper Morrison, Martì Guixè, Ladies & Gentlemen Studio, supercyclers, Formafantasma and Greece is For Lovers.
Say the project's creators: "Plastic waste from the Great Pacific Garbage Patch is washing up in our tides onto our beaches – we have all found plastic debris on the shoreline when beachcombing. We have chosen to see this waste as a resource, collect it and use it … By purchasing one or a set of the MDB Collection you are becoming an active investor in the MDB Project and helping to clean up the ocean. It's a very direct approach: each product bought and used is plastic that is no longer in the ocean – and you have made that happen."
To read about the project in more detail (and to donate!), visit the Marine Debris Bakelite Project's Pozible page: pozible.com/project/marine-debris-bakelite-project-1
When: until Mon 12 Jun
More info: Marine Debris Bakelite Project – Pozible
Recent Articles
Actor Sunday Barca-Irving and designer Peter Deering are the creative couple behind the Sunday Muesli Co – a Richmond-based granola company offering up healthy and downright delicious hand-crafted muesli mixes to kick-start your day. Here Sunday brings us a cosy recipe for the winter months – seasonal poached pears with gluten-free muesli and a cardamon-scented nut mylk
"In Japan, old things tend to be well looked after and so even vintage items that are 50 years old still look beautiful today". In the fourth instalment of our 'Tokyo Life' series brought to you via R-ESTATE TOKYO, Ben Davis chats to curator and creator Kai-Ting Lin about the anachronistic beauty of the well-worn
Fresh from a sonic tour of Eastern and Western Europe, Louise Terra of Sugar Fed Leopards has made us a mixtape: "This playlist talks to the ambient and hypnotic elements in electronic music that I love, with a mix of old European folk music and a few bombastic erratic rhythmic tracks, for impact."