Happenings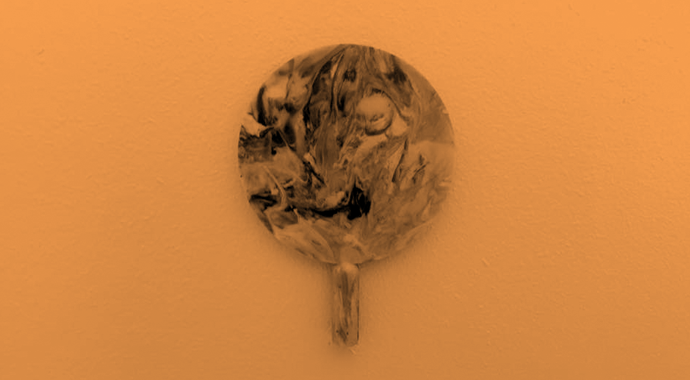 Marine Debris Bakelite Project – Crowdfunding campaign
Our pals over at supercyclers are launching an exciting new project! The Marine Debris Bakelite Project introduces a new material created from 100% recycled plastic collected from Australian beaches, after being dumped out of the Great Pacific Garbage Patch. The material, Marine Debris Bakelite, is characterised by a marbled quality that references early Bakelite not only in appearance, but in weight and density too.
The first Marine Debris Bakelite Collection comprises 11 pieces for tabletop use, designed by an exciting family of designers from Australia and around the world, including: Kirstie Van Noort, Jonathan Zawada, Jasper Morrison, Martì Guixè, Ladies & Gentlemen Studio, supercyclers, Formafantasma and Greece is For Lovers.
Say the project's creators: "Plastic waste from the Great Pacific Garbage Patch is washing up in our tides onto our beaches – we have all found plastic debris on the shoreline when beachcombing. We have chosen to see this waste as a resource, collect it and use it … By purchasing one or a set of the MDB Collection you are becoming an active investor in the MDB Project and helping to clean up the ocean. It's a very direct approach: each product bought and used is plastic that is no longer in the ocean – and you have made that happen."
To read about the project in more detail (and to donate!), visit the Marine Debris Bakelite Project's Pozible page: pozible.com/project/marine-debris-bakelite-project-1
When: until Mon 12 Jun
More info: Marine Debris Bakelite Project – Pozible
Recent Articles
North Melbourne's City Gardens apartment complex is a haven of communal living, complete with kindergarten, vegetable patches, clothing bins and rooftop hives. Elizabeth Campbell spoke to some of the residents of the Peter McIntyre-designed buildings to learn how collective living works – and see more of the unique spaces they call home
Some of the best moments in life are those shared over a cup of tea and freshly baked goods. In the lead-up to the holiday period, slow food blog OSTRO's Julia Busuttil Nishimura brings us a recipe for a Japanese-inspired sweet treat – its the perfect excuse to catch-up for some casual afternoon banter
In 2012, a Berlin art collective signed a 40-year peppercorn lease on a disused railway depot in suburban Berlin. Five years later, Centre for Art and Urbanism (ZK/U) has become a recognised hub of urban innovation and social activism. On the eve of ZK/U's fifth birthday celebrations, Jana Perkovic chats to ZK/U co-founder and director Matthias Einhoff about ZK/U's past, present and future.