Happenings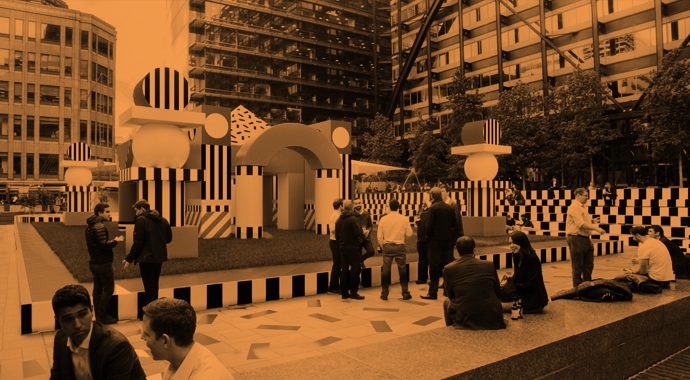 The much-anticipated London Design Festival is celebrating its 15th iteration this year with over 400 events on offer to the general public over the course of its one week span. With such a jam-packed schedule of exhibitions, workshops, lectures and tours materialising throughout the urban grid, we understand how the task of selecting just what to head along to might result in some analysis paralysis. To help you avoid any festival fatigue, we've delved deep into the programme and resurfaced with our selection of some festival bests:
Villa Walala – a brightly-coloured inflatable landscape by artist Camille Walala inspires wonder, inviting passer-byers to bounce away the monotony of the everyday.
Artefact Footwear, Futures – an exhibition of work from the London College of Fashion programme that responds critically to contemporary culture and speculates on design as a reflection and shaper of social behaviour.
Restoration Station x Yinka Ilori – a collaboration between social enterprise Restoration Station and designer Yinka Ilori invites visitors to learn woodworking skills and furniture restoration as a way to contribute to a more socially and materially sustainable future.
Take a Seat – vibrantly-painted public chairs and seating provoke conversations invite strangers to sit down, and strike up a conversation about how we use and view public space.
Camden Highline walking tours – the team behind the Camden Highline – a proposal to turn a disused railway line into an elevated park – will be running daily walking tours of the Camden Town area.
For full details of all London Design Festival events, visit the website.
Main image courtesy London Design Festival.
Where: Various locations throughout London
When: Saturday 16 – Sunday 24 September
How much: Mostly free - check the website for details of individual events
More info: London Design Festival website
Recent Articles
Six years after co-founding Assemble, Pino Demaio has decided to resign from his role as Director. Pino remains focused on his strategic design practice, Local Peoples, and his editorial interests through Matters Journal
Australians Laura Castagnini and Megan Wong moved to London four years ago to pursue their passions: contemporary art and political activism. Between feminist art history and human rights law, this is a couple whose shared life is dedicated to shifting culture. We visit their home in Camberwell, close to radical art spaces, farmers' markets and tiny green parks
At the 16th Venice Architecture Biennale, no less than three national pavilions examine the walls around nation-states. How complicit is architecture in separating us from each other? Our resident wall critic Amelyn Ng reflects on the architecture of isolationism, and the geopolitics of walls