Happenings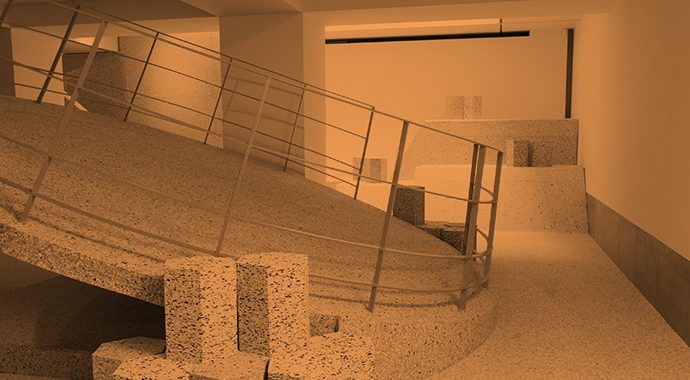 The second annual Living Cities Forum returns to Melbourne this July, exploring immediate and enduring ideas about how we live and the future of urban societies. Taking place on 26 July at Deakin Edge, Federation Square, the theme this year is 'shaping society' – a question of how urban design and architecture can influence economics, politics and technology. Attendees are invited to question the role of design in changing society for the better: do generous buildings and thoughtful spaces make good citizens, or encourage inclusive communities?
A line-up of celebrated international thinkers and designers will feature in this year's program, which brings to Melbourne the 2018 MPavilion architect Carme Pinós, renowned sociologist and urban thinker Saskia Sassen, Australian filmmaker and architect Liam Young, alongside Nicholas Lobo Brennan of Apparata Architects and co-founder of SANAA and the youngest-ever recipient of Pritzker Prize, Ryue Nishizawa. Audrey Thomas-Hayes and Jane Hall will represent the UK creative collective (and our namesake) Assemble, a group which takes a uniquely collaborative approach to architecture and design, winners of the Turner Prize in 2015. For the full list of speakers and topics, visit the website.
[Main image: Brutalist playground by Assemble and Simon Terrill. Photo by Tristan Fewings]
Where: Deakin Edge, Federation Square, Melbourne
When: 26 July 2018
How much: See website for details
More info: Living Cities Forum
Recent Articles
Cultural appropriation is an uneasy topic in architecture, but a new generation of young design practitioners is ready to change the paradigm. Louis Mokak, director of Indigenous Architecture and Design Victoria (IADV), questions Australia's colonial heritage - both in thought and practice
Tomoko and Takaaki Shiratori have lived all over Japan; from a 'New Town' in Yokohama, to Aichi Prefecture and now in Nerima, Tokyo. Their shared love of gardening means the rooftop is filled with fruits and vegetables, while Tomoko has a passion for reading aloud and talking, which she says, keeps her energised!
Jurien Bay and Wedge Island in Western Australia were landscapes once dominated by informal settlements. However, suburban developments are now reaching WA's central coast. Felix Joensson, from our West Coast partners Future West, asks the question – how do we create beachfront suburbs with soul?