Happenings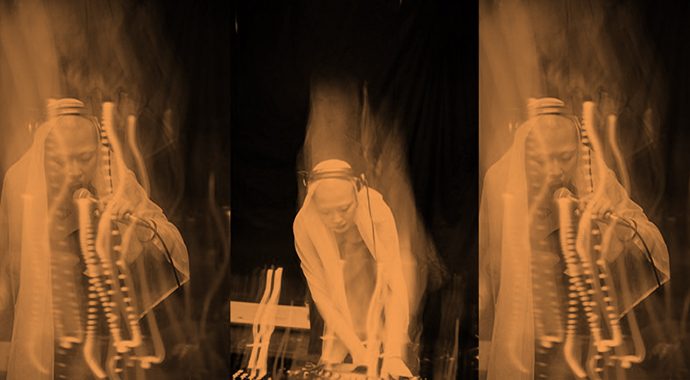 Liquid Architecture: Polythinking
Imagine if we turned our thinking around and embraced the incoherence and contradiction within ourselves and our environment. How would that change us?
Polythinking is a major program for sonic explorers Liquid Architecture, happening between 27 April and 6 May. The program explores the potential of polyphony – many voices – in the context of social sound and social listening, at different venues. Experimental pedagogies, installations, performance art and improvised music will be used to shift consciousness and push participants beyond the collective comfort zone. The essence of Polythinking is to teach us how to hold "multiple truths at once, producing collaborative sound and listening – and applying that to thinking about how to move forward, together."
As part of the program, the annual Polyphonic Social: The Unsingularity will run over the first weekend at Abbotsford Convent. AOYE, featuring Rainbow Chan and Corin, will place polyphony on the dancefloor at Copacabana. On 29 April, Peter Brötzmann and Heather Leigh will lead Clare Cooper, Betty Apple and Ducklingmonster on a sonic adventure at the Tote Hotel. The program will finish on 6 May with Precog, celebrating the magic and mythology of the club.
Liquid Architecture is an organization based in Melbourne for artists working with sound. As well as investigating sound, Liquid Architecture explores the ideas communicated about, and the meaning of, sound and listening.
[Main image: Betty Apple performs at Sublate. Photos by Etang Chen, triptych by Jaye Carcary]
Where: Multiple venues across Melbourne.
When: 27 April - 9 May
How much: See Liquid Architecture website for details
More info: Liquid Architecture
Recent Articles
Cultural appropriation is an uneasy topic in architecture, but a new generation of young design practitioners is ready to change the paradigm. Louis Mokak, director of Indigenous Architecture and Design Victoria (IADV), questions Australia's colonial heritage - both in thought and practice
Tomoko and Takaaki Shiratori have lived all over Japan; from a 'New Town' in Yokohama, to Aichi Prefecture and now in Nerima, Tokyo. Their shared love of gardening means the rooftop is filled with fruits and vegetables, while Tomoko has a passion for reading aloud and talking, which she says, keeps her energised!
Jurien Bay and Wedge Island in Western Australia were landscapes once dominated by informal settlements. However, suburban developments are now reaching WA's central coast. Felix Joensson, from our West Coast partners Future West, asks the question – how do we create beachfront suburbs with soul?