Happenings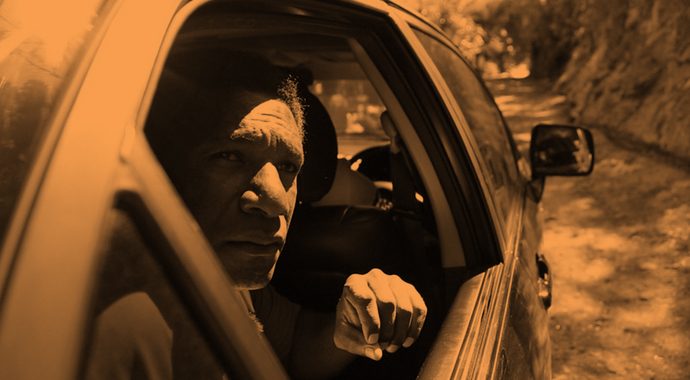 Human Rights Arts & Film Festival 2017 + GIVEAWAY!
The Human Rights Arts & Film Festival (HRAFF) is celebrating its 10th birthday this year, with an exciting new selection of international and locally made films, a packed arts program and topical forums exploring diverse and inspiring human stories through film, art, music and more. The festival opens on Thursday 4 May in Melbourne, before touring a highlight package to Sydney, Canberra and Brisbane as well as screenings in Perth and Hobart.
Highlights include:
– The world premiere of Happyland by director Marti Salva. Set in Manila's slum communities of Baseco and Happyland (from a local word 'hapilan', meaning 'dumpsite'), where many residents live in makeshift homes built with scavenged waste. In 2016, two artists decided to change this through an art installation and housing project. The session in Melbourne includes a post-film Q&A with the filmmakers, and an exhibition of one of the artist Kaff-eine's work will be showcased at No Vacancy in Federation Square.
– Raving Iran spotlights the music of Iranian DJs Blade & Bear, whose music is deemed illegal in their home country. Susanne Regina Meurs followed the DJs for a year during a crucial phase in their lives. For security reasons, most of the film was shot using mobile phones.
– Australian feature doco Constance on the Edge, directed by Belinda Mason, is an honest portrayal of one refugee family's resettlement in Australia. The session will be followed by a post-film Q&A with its producer, Marguerite Grey.
– Hear My Eyes: Fire at Sea was the winner of the Golden Bear for Best Film at the 2016 Berlin Film Festival. The film provides a moving portrait of the Mediterranean island of Lampedusa and the humanitarian crisis occurring in the seas around it. The screening is set to feature a live rescore by Evelyn Ida Morris (Pikelet) and a group of musicians who will provide an original score using rare instruments from Ethiopia and the Middle East.
– Director Craig Atkinson's Do Not Resist reveals the heavily militarised face of police institutions and the racism that plagues so many of them or lies beneath the surface.
Festival dates:
Melbourne: 5–18 May at ACMI, plus art programming at various venues
Sydney: 23–27 May at Dendy Cinema Newtown
Canberra: 29–31 May at Palace Electric Cinema
Perth: Thursday 1 June
Brisbane: 1–3 June at Palace Barracks
Hobart: Friday 2 June
For full program information and to book tickets, visit 2017.hraff.org.au.
WIN!
We have one double pass to give away to Raving Iran (see below for trailer), screening at ACMI on Friday 12 May at 8.30pm. To enter, follow the instructions below:
1) Sign up to our weekly e-news if you're not already a subscriber: bit.ly/APonline
2) Email hello [at] assemblepapers [dot] com [dot] au with your name & phone number & subject line 'HRAFF'.
Entries close 5pm Thursday 11 May & the winner will be notified the same day.
Where: Melbourne, Sydney, Canberra, Brisbane, Perth, Hobart
When: May–June, depending on city
More info: HRAFF website
Recent Articles
The Planet X housing co-op in Sydney's Chippendale area gives members of the LGBTIQA+ community more than just stable housing. Anita Delle-Vergini speaks with Chris Ryan and Holly Zwalf about the life-changing potential of co-op living
In collaboration with RMIT Design Hub, Assemble Papers is excited to bring you Season 1 of our podcast, 'Supercast', exploring the sensory experience of built and unbuilt environments. Listen now at supercast.fm
Rectangular dining tables are pervasive in western culture. Ella Lord explores the power dynamics at play around dining tables, and speaks with two couples who have designed their own tables that reflect the non-traditional structures within their families