Happenings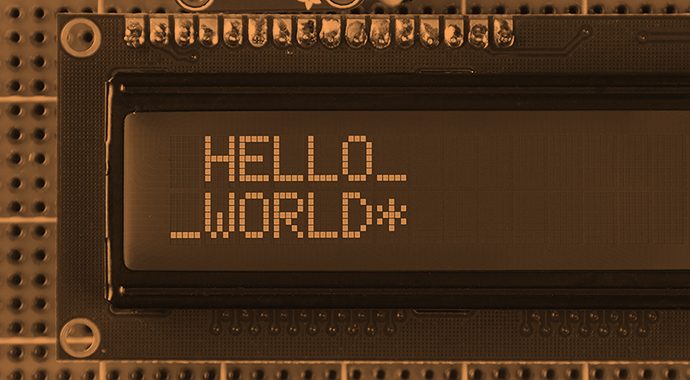 Hello World: Code and Design
The role of code in contemporary design is being explored at UTS, in Hello World: Code and Design.
Processes like 3D printing are evidence of what's happening on the digital screen moving into the physical world, while networked technologies and the 'internet of things' disrupt common models of manufacturing and ownership. Hello World explores code as material and process, in the experience and formation of our world.
"For thirty years or so the world has been stuffed into the internet and the interface of the screen, now we are witnessing the first inklings of what happens once it starts to overflow," writes Tom Lee, in the essay accompanying the exhibition catalogue. Check the website for details of the associated public programs, including talks by curator Aaron Seymour.
[Main image: Aaron Seymour 'Hello World, 2017'. Courtesy of UTS]
Where: UTS Gallery, Level 4, 702 Harris St, Ultimo NSW
When: 14 September 2018
How much: Free
More info: UTS Arts
Recent Articles
Cultural appropriation is an uneasy topic in architecture, but a new generation of young design practitioners is ready to change the paradigm. Louis Mokak, director of Indigenous Architecture and Design Victoria (IADV), questions Australia's colonial heritage - both in thought and practice
Tomoko and Takaaki Shiratori have lived all over Japan; from a 'New Town' in Yokohama, to Aichi Prefecture and now in Nerima, Tokyo. Their shared love of gardening means the rooftop is filled with fruits and vegetables, while Tomoko has a passion for reading aloud and talking, which she says, keeps her energised!
Jurien Bay and Wedge Island in Western Australia were landscapes once dominated by informal settlements. However, suburban developments are now reaching WA's central coast. Felix Joensson, from our West Coast partners Future West, asks the question – how do we create beachfront suburbs with soul?