Happenings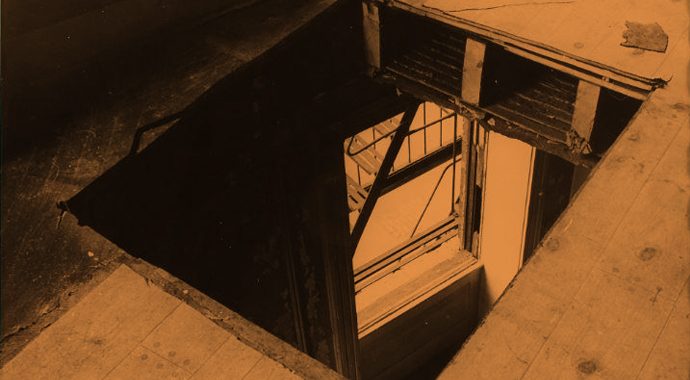 Gordon Matta-Clark: Anarchitect
The Bronx Museum of Arts is presenting a retrospective of the work of seminal American artist Gordon Matta-Clark. Working in the '70s, the architect-trained Matta-Clark is best known for his large-scale cuts and perforations that transformed abandoned decaying buildings around New York and Chicago into monumental works of art. The term 'anarchitecture' – a reference to both 'anarchy' and 'architecture' – was the name of a conversation group the artist convened at an artist-run gallery in Soho. Returning to New York during a period of economic downturn when urban disorder was rife, Matta-Clark spent much of his life exploring the tumultuous conditions of the local boroughs, including the South Bronx and pre-gentrified Soho. To him, art and life were one and the same – Matta-Clark believed that art should engage directly with its physical and social environs. Gordon Matta-Clark: Anarchitect focuses on the political nature of the artist's oeuvre, with over one hundred works of art – photographs, films and other documentation by Matta-Clark himself on display.
Main image: Gordon Matta-Clark, Bronx Floors, 1973. Gelatin silver prints, courtesy Bronx Museum.
Where: The Bronx Museum of the Arts, 1040 Grand Concourse, Bronx, New York
When: Until 8 April 2018
How much: Free!
More info: The Bronx Museum of the Arts website
Recent Articles
Cultural appropriation is an uneasy topic in architecture, but a new generation of young design practitioners is ready to change the paradigm. Louis Mokak, director of Indigenous Architecture and Design Victoria (IADV), questions Australia's colonial heritage - both in thought and practice
Tomoko and Takaaki Shiratori have lived all over Japan; from a 'New Town' in Yokohama, to Aichi Prefecture and now in Nerima, Tokyo. Their shared love of gardening means the rooftop is filled with fruits and vegetables, while Tomoko has a passion for reading aloud and talking, which she says, keeps her energised!
Jurien Bay and Wedge Island in Western Australia were landscapes once dominated by informal settlements. However, suburban developments are now reaching WA's central coast. Felix Joensson, from our West Coast partners Future West, asks the question – how do we create beachfront suburbs with soul?