Happenings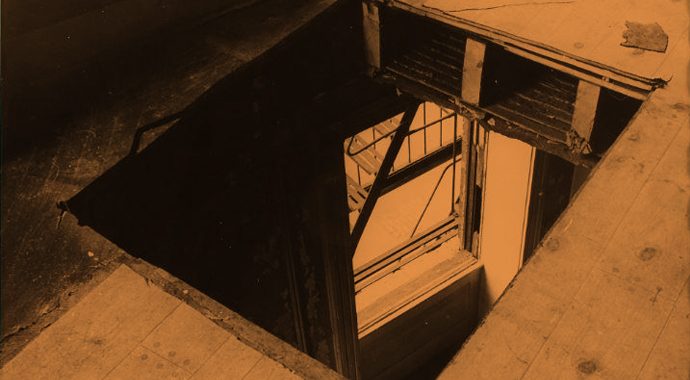 Gordon Matta-Clark: Anarchitect
The Bronx Museum of Arts is presenting a retrospective of the work of seminal American artist Gordon Matta-Clark. Working in the '70s, the architect-trained Matta-Clark is best known for his large-scale cuts and perforations that transformed abandoned decaying buildings around New York and Chicago into monumental works of art. The term 'anarchitecture' – a reference to both 'anarchy' and 'architecture' – was the name of a conversation group the artist convened at an artist-run gallery in Soho. Returning to New York during a period of economic downturn when urban disorder was rife, Matta-Clark spent much of his life exploring the tumultuous conditions of the local boroughs, including the South Bronx and pre-gentrified Soho. To him, art and life were one and the same – Matta-Clark believed that art should engage directly with its physical and social environs. Gordon Matta-Clark: Anarchitect focuses on the political nature of the artist's oeuvre, with over one hundred works of art – photographs, films and other documentation by Matta-Clark himself on display.
Main image: Gordon Matta-Clark, Bronx Floors, 1973. Gelatin silver prints, courtesy Bronx Museum.
Where: The Bronx Museum of the Arts, 1040 Grand Concourse, Bronx, New York
When: Until 8 April 2018
How much: Free!
More info: The Bronx Museum of the Arts website
Recent Articles
Six years after co-founding Assemble, Pino Demaio has decided to resign from his role as Director. Pino remains focused on his strategic design practice, Local Peoples, and his editorial interests through Matters Journal
Australians Laura Castagnini and Megan Wong moved to London four years ago to pursue their passions: contemporary art and political activism. Between feminist art history and human rights law, this is a couple whose shared life is dedicated to shifting culture. We visit their home in Camberwell, close to radical art spaces, farmers' markets and tiny green parks
At the 16th Venice Architecture Biennale, no less than three national pavilions examine the walls around nation-states. How complicit is architecture in separating us from each other? Our resident wall critic Amelyn Ng reflects on the architecture of isolationism, and the geopolitics of walls