Happenings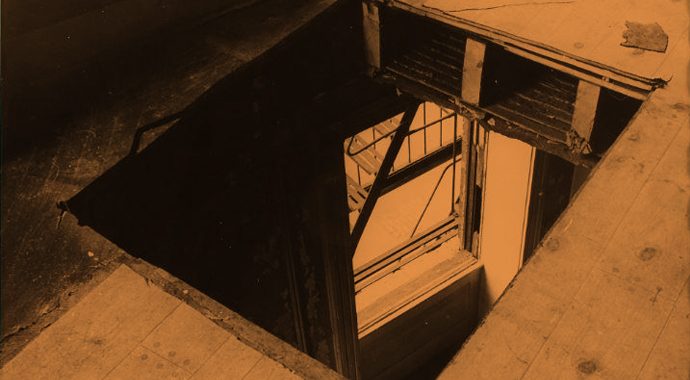 Gordon Matta-Clark: Anarchitect
The Bronx Museum of Arts is presenting a retrospective of the work of seminal American artist Gordon Matta-Clark. Working in the '70s, the architect-trained Matta-Clark is best known for his large-scale cuts and perforations that transformed abandoned decaying buildings around New York and Chicago into monumental works of art. The term 'anarchitecture' – a reference to both 'anarchy' and 'architecture' – was the name of a conversation group the artist convened at an artist-run gallery in Soho. Returning to New York during a period of economic downturn when urban disorder was rife, Matta-Clark spent much of his life exploring the tumultuous conditions of the local boroughs, including the South Bronx and pre-gentrified Soho. To him, art and life were one and the same – Matta-Clark believed that art should engage directly with its physical and social environs. Gordon Matta-Clark: Anarchitect focuses on the political nature of the artist's oeuvre, with over one hundred works of art – photographs, films and other documentation by Matta-Clark himself on display.
Main image: Gordon Matta-Clark, Bronx Floors, 1973. Gelatin silver prints, courtesy Bronx Museum.
Where: The Bronx Museum of the Arts, 1040 Grand Concourse, Bronx, New York
When: Until 8 April 2018
How much: Free!
More info: The Bronx Museum of the Arts website
Recent Articles
North Melbourne's City Gardens apartment complex is a haven of communal living, complete with kindergarten, vegetable patches, clothing bins and rooftop hives. Elizabeth Campbell spoke to some of the residents of the Peter McIntyre-designed buildings to learn how collective living works – and see more of the unique spaces they call home
Some of the best moments in life are those shared over a cup of tea and freshly baked goods. In the lead-up to the holiday period, slow food blog OSTRO's Julia Busuttil Nishimura brings us a recipe for a Japanese-inspired sweet treat – its the perfect excuse to catch-up for some casual afternoon banter
In 2012, a Berlin art collective signed a 40-year peppercorn lease on a disused railway depot in suburban Berlin. Five years later, Centre for Art and Urbanism (ZK/U) has become a recognised hub of urban innovation and social activism. On the eve of ZK/U's fifth birthday celebrations, Jana Perkovic chats to ZK/U co-founder and director Matthias Einhoff about ZK/U's past, present and future.