Happenings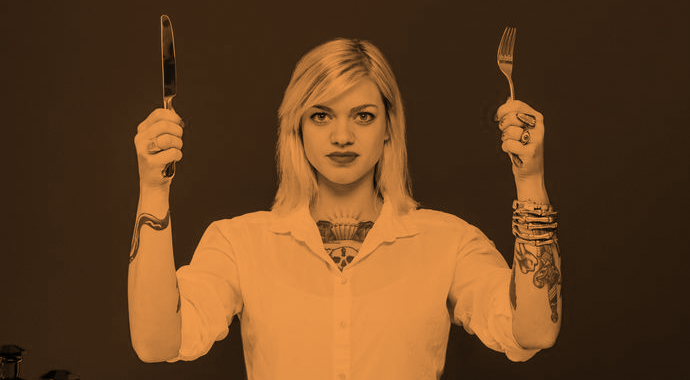 Food Revolution 5.0: Design for Tomorrow's Society
The ethnologist Claude Lévi-Strauss believes that cooking food was human beings' first cultural act. Not only is food a symbol of life, but something that can give us a sense of identity. In the 21st century, food has evolved into a creative means of self-expression far beyond necessity, with resource scarcity and overproduction forcing us to rethink or methods of food production, packaging, distribution, consumption and disposal.
Food Revolution 5.0, happening at the Museum für Kunst und Gewerbe Hamburg (MKG) between Friday 19 May and Sunday 29 October, looks at the future of human nutrition in our world of unbridled growth and dwindling resources. The exhibition takes a critical look at the global food industry and the visions designers, architects and scientists are developing in response to these issues.
The exhibition is split into four narrative threads engaging with notions of food and eating – Farm, Market, Kitchen and Table – with these four lines of thought embodying the food cycle from resource and production to processing and consumption.
Main image: Chloé Rutzerveld, Edible Growth, 2014, photo: © Bart van Overbeeke, via Museum für Kunst und Gewerbe Hamburg.
Where: Museum für Kunst und Gewerbe Hamburg, Steintorplatz, 20099 Hamburg, Germany
When: Fri 19 May – Sun 29 Oct
More info: mkg-hamburg.de
Recent Articles
Six years after co-founding Assemble, Pino Demaio has decided to resign from his role as Director. Pino remains focused on his strategic design practice, Local Peoples, and his editorial interests through Matters Journal
Australians Laura Castagnini and Megan Wong moved to London four years ago to pursue their passions: contemporary art and political activism. Between feminist art history and human rights law, this is a couple whose shared life is dedicated to shifting culture. We visit their home in Camberwell, close to radical art spaces, farmers' markets and tiny green parks
At the 16th Venice Architecture Biennale, no less than three national pavilions examine the walls around nation-states. How complicit is architecture in separating us from each other? Our resident wall critic Amelyn Ng reflects on the architecture of isolationism, and the geopolitics of walls