Happenings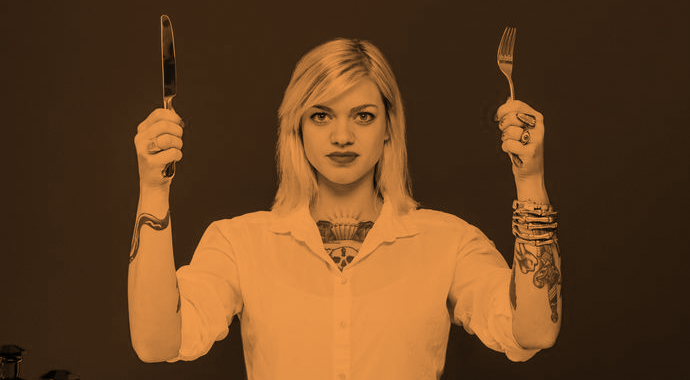 Food Revolution 5.0: Design for Tomorrow's Society
The ethnologist Claude Lévi-Strauss believes that cooking food was human beings' first cultural act. Not only is food a symbol of life, but something that can give us a sense of identity. In the 21st century, food has evolved into a creative means of self-expression far beyond necessity, with resource scarcity and overproduction forcing us to rethink or methods of food production, packaging, distribution, consumption and disposal.
Food Revolution 5.0, happening at the Museum für Kunst und Gewerbe Hamburg (MKG) between Friday 19 May and Sunday 29 October, looks at the future of human nutrition in our world of unbridled growth and dwindling resources. The exhibition takes a critical look at the global food industry and the visions designers, architects and scientists are developing in response to these issues.
The exhibition is split into four narrative threads engaging with notions of food and eating – Farm, Market, Kitchen and Table – with these four lines of thought embodying the food cycle from resource and production to processing and consumption.
Main image: Chloé Rutzerveld, Edible Growth, 2014, photo: © Bart van Overbeeke, via Museum für Kunst und Gewerbe Hamburg.
Where: Museum für Kunst und Gewerbe Hamburg, Steintorplatz, 20099 Hamburg, Germany
When: Fri 19 May – Sun 29 Oct
More info: mkg-hamburg.de
Recent Articles
Actor Sunday Barca-Irving and designer Peter Deering are the creative couple behind the Sunday Muesli Co – a Richmond-based granola company offering up healthy and downright delicious hand-crafted muesli mixes to kick-start your day. Here Sunday brings us a cosy recipe for the winter months – seasonal poached pears with gluten-free muesli and a cardamon-scented nut mylk
"In Japan, old things tend to be well looked after and so even vintage items that are 50 years old still look beautiful today". In the fourth instalment of our 'Tokyo Life' series brought to you via R-ESTATE TOKYO, Ben Davis chats to curator and creator Kai-Ting Lin about the anachronistic beauty of the well-worn
Fresh from a sonic tour of Eastern and Western Europe, Louise Terra of Sugar Fed Leopards has made us a mixtape: "This playlist talks to the ambient and hypnotic elements in electronic music that I love, with a mix of old European folk music and a few bombastic erratic rhythmic tracks, for impact."