Happenings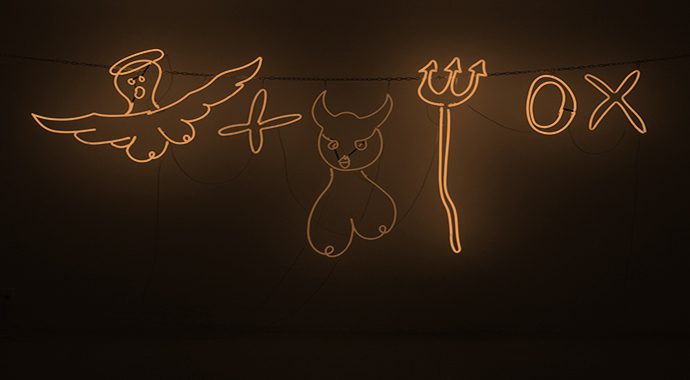 Dwelling Poetically: Mexico City, a case study
Dwelling Poetically: Mexico City, a case study takes a look at the relationship between a city and its artists. On now until 24 June at the Australian Centre for Contemporary Art (ACCA), the exhibition looks at how artists and cities influence the development of each other, through the prism of the portrayals and cultural influences of one of the greatest North American cities.
Guest curator Chris Sharp, assisted by Fabiola Talavera, created an exhibition that aims to propose a portrait of Mexico City through artists that live, have lived in, or frequently pass through the city. There is a strong focus on artists whose practices move outside the studio and engage with fabric of the city itself, such as Francis Alÿs, Abraham Cruzvillegas and Melanie Smith. Strong ideas that come through include the architectural forms of Mexican modernity, through to high density living and the highly urbanized environment.
[Main image: Chelsea Culprit, 'Charm bracelet' 2017. Courtesy of BWSMX, Mexico City and ACCA]
Where: ACCA, 111 Sturt St Southbank, Melbourne.
When: Until 24 June
How much: Free
More info: ACCA
Recent Articles
Onigiri is a staple found everywhere in Japan: from the aisles of convenience stores to fancy food halls. This week, the wonderful Julia Busuttil Nishimura shares two quick recipes for home made onigiri with mustard greens and umeboshi, and mushroom onigiri (scroll down for more), for a rice-filled belly on the go
As a number of Melbourne's prominent gay venues started to close down, Sam Cremean felt a sense of loss. This prompted him to investigate what was happening to gay neighbourhoods internationally. He discovered that these important spaces were slowly disappearing from cities around the world
Where European architecture starts with the exterior shape of the building, Asian buildings are imagined from the inside out. Curators of the acclaimed Indonesia Pavilion at Venice Biennale 2018, Ary Indra and David Setiadi, elucidate how 'emptiness' is sculpted in Indonesian architecture, one remarkable building at a time