Happenings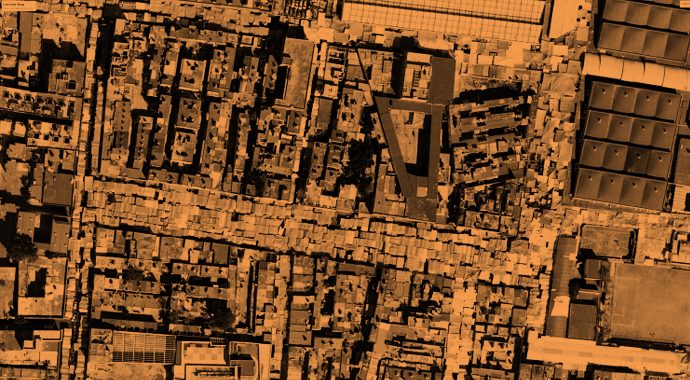 Does Permanence Matter? Ephemeral Urbanism
Does Permanence Matter? An ongoing exhibition at Munich Technical University's Architekturmuseum explores temporary urbanism as an increasingly relevant mode of living in contemporary conditions of climate change and politically induced migration. Drawing from a study by researchers at both the Harvard Graduate School of Design and the Centro de Ecologia Paisaje y Urbanismo in Santiago, the show presents myriad examples of short-term settlements, from refugee camps and military outposts through to cultural festivals in the Nevada desert. A particular section of the space is dedicated to interdisciplinary research on Kumbh Mela – an ancient religious festival which sees hundreds of thousands of pilgrims converge on the Indian city of Allahabad every 12 years. For details of the accompanying programme of talks and workshops, visit the website.
Main image: Tepito Market, Mexico City, 2015, courtesy Architekturmuseum der TU München.
Where: Architekturmuseum der TU München, (Pinakothek der Moderne), Barer Straße 40, 80333, Munich
When: Until 18 March 2018
How much: Full €10.00 / Concession €7.00
More info: Architekturmuseum der TU München website
Recent Articles
North Melbourne's City Gardens apartment complex is a haven of communal living, complete with kindergarten, vegetable patches, clothing bins and rooftop hives. Elizabeth Campbell spoke to some of the residents of the Peter McIntyre-designed buildings to learn how collective living works – and see more of the unique spaces they call home
Some of the best moments in life are those shared over a cup of tea and freshly baked goods. In the lead-up to the holiday period, slow food blog OSTRO's Julia Busuttil Nishimura brings us a recipe for a Japanese-inspired sweet treat – its the perfect excuse to catch-up for some casual afternoon banter
In 2012, a Berlin art collective signed a 40-year peppercorn lease on a disused railway depot in suburban Berlin. Five years later, Centre for Art and Urbanism (ZK/U) has become a recognised hub of urban innovation and social activism. On the eve of ZK/U's fifth birthday celebrations, Jana Perkovic chats to ZK/U co-founder and director Matthias Einhoff about ZK/U's past, present and future.