Happenings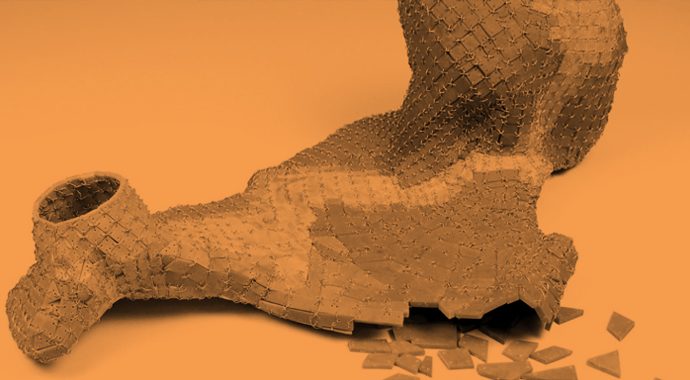 Now in it's fourth iteration, the DESIGN Canberra festival celebrates the history and future of Australia's capital as an experimental laboratory for design. Over the course of the three week programme, the city and its surrounds will be transformed into a platform for over 100 dynamic events, including exhibitions, talks, tours, markets, installations, open days and urban activations. To help you get an early grip on the very jam-packed rotation of events, we've put together a short-list of top picks from the Assemble Papers team.
Design as a democratic force
Join an assemblage of designers, optimists and sceptics to discuss design for social good. How can design be used to reshape human systems for the better? Are optimism and scepticism in design mutually exclusive? How can we distill the best of both worlds?
Play Symposium: play for a vital and sustainable city
A symposium exploring opportunities for designing play in the 21st century city. How can playful urban interventions enrich and enliven urban environments and enhance well-being? The event will feature conversations with diverse practitioners and academics across the fields of urban renewal and design, place-making, the public realm, lighting, sound, creative activation and design for wellbeing.
Then, now & into the future: women in design
What did it mean to be a woman in design in the past, and how has that changed today? What is the future for women in creative industries? Historian Pam Lane and design creative Lynne Goodyer will explore the evolving nature of women in design fields, with a particular focus on the life of early 20th century artist and designer Eirene Mort.
Canberra modern: modern(ist) love
Tim Ross – host of the ABC's award-winning 'Streets of Your Town' programme and a major advocate for the protection of Australia's unique collection of modernist buildings, will be giving a talk on modernism and Canberra.
Wonder-ful schools?
A masterclass by iconic Australian designer Mary Featherston and colleagues focusing on children and the design of school environments. Bookings essential.
To browse the full programme of other stimulating talks, tours, workshops and exhibitions, navigate over to the DESIGN Canberra festival website here.
Main image: work by Rohan Nicol, courtesy DESIGN Canberra Festival.
Where: Various locations throughout Canberra
When: 6 – 26 November
How much: Mostly free – check individual events for details
More info: Design Canberra festival
Recent Articles
North Melbourne's City Gardens apartment complex is a haven of communal living, complete with kindergarten, vegetable patches, clothing bins and rooftop hives. Elizabeth Campbell spoke to some of the residents of the Peter McIntyre-designed buildings to learn how collective living works – and see more of the unique spaces they call home
Some of the best moments in life are those shared over a cup of tea and freshly baked goods. In the lead-up to the holiday period, slow food blog OSTRO's Julia Busuttil Nishimura brings us a recipe for a Japanese-inspired sweet treat – its the perfect excuse to catch-up for some casual afternoon banter
In 2012, a Berlin art collective signed a 40-year peppercorn lease on a disused railway depot in suburban Berlin. Five years later, Centre for Art and Urbanism (ZK/U) has become a recognised hub of urban innovation and social activism. On the eve of ZK/U's fifth birthday celebrations, Jana Perkovic chats to ZK/U co-founder and director Matthias Einhoff about ZK/U's past, present and future.