Happenings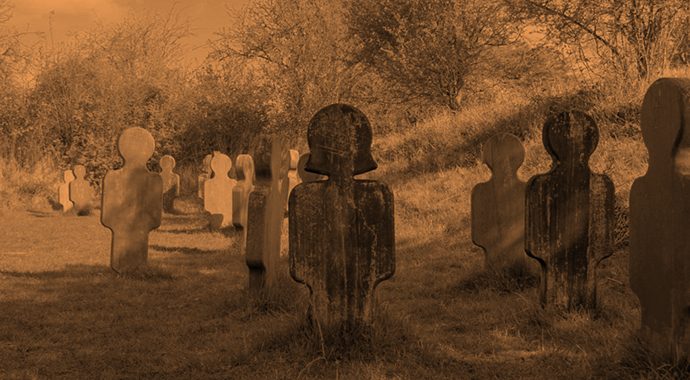 DADo Film Society: New Town Utopia
DADo, the film society of the Robin Boyd Foundation, is screening New Town Utopia on Wednesday 15 August.
Directed by Christopher Ian Smith, New Town Utopia is a documentary about the British town of Basildon, Essex. Basildon was created in the years following World War II, to accommodate the overspill of Greater London's population. Since that time, residents have faced adversity and experienced the force of austerity measures.
New Town Utopia is a journey of memory, place and performance, guided by the artists, musicians and poets of Basildon, celebrating the creative spirits of the people who live there. A related anthology exploring the British new town experiment through poetry, essays and other contributions is also available from the New Town Utopia website.
[Main image: 'Why', by Clive Wakeford. Courtesy of DADo]
Where: 290-292 Walsh Street, South Yarra
When: Wednesday 15 August
How much: Donation, see website for details
More info: DADo Film Society
Recent Articles
Cultural appropriation is an uneasy topic in architecture, but a new generation of young design practitioners is ready to change the paradigm. Louis Mokak, director of Indigenous Architecture and Design Victoria (IADV), questions Australia's colonial heritage - both in thought and practice
Tomoko and Takaaki Shiratori have lived all over Japan; from a 'New Town' in Yokohama, to Aichi Prefecture and now in Nerima, Tokyo. Their shared love of gardening means the rooftop is filled with fruits and vegetables, while Tomoko has a passion for reading aloud and talking, which she says, keeps her energised!
Jurien Bay and Wedge Island in Western Australia were landscapes once dominated by informal settlements. However, suburban developments are now reaching WA's central coast. Felix Joensson, from our West Coast partners Future West, asks the question – how do we create beachfront suburbs with soul?