Happenings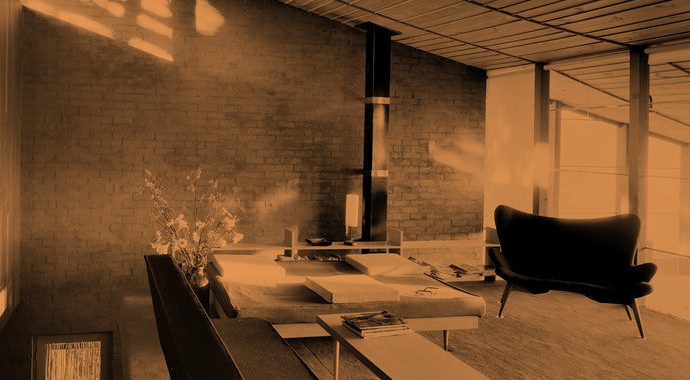 DADO Film Society: In The Mind of the Architect
DADo, the film society of the Robin Boyd Foundation, is screening …In The Mind of the Architect: Episode 1 – Keeping The Faith on Wednesday 12 September.
This episode crosses the country to examine how architects use ideas to change the way we live and think. It looks at a crematorium, a law court, a public hall and two private houses. Guest speaker on the night will be Sean Godsell, known for his contemporary approach and vision of his architecture style. Some of his recent works include the RMIT Design Hub building and the 2014 MPavilion.
[Main image: interior of the Walsh St house. Image courtesy of the Robin Boyd Foundation]
Where: The Walsh Street House, 290 Walsh St, South Yarra, Melbourne
When: Wednesday 12 September
How much: See website for details
More info: DADo Film Society
Recent Articles
Cultural appropriation is an uneasy topic in architecture, but a new generation of young design practitioners is ready to change the paradigm. Louis Mokak, director of Indigenous Architecture and Design Victoria (IADV), questions Australia's colonial heritage - both in thought and practice
Tomoko and Takaaki Shiratori have lived all over Japan; from a 'New Town' in Yokohama, to Aichi Prefecture and now in Nerima, Tokyo. Their shared love of gardening means the rooftop is filled with fruits and vegetables, while Tomoko has a passion for reading aloud and talking, which she says, keeps her energised!
Jurien Bay and Wedge Island in Western Australia were landscapes once dominated by informal settlements. However, suburban developments are now reaching WA's central coast. Felix Joensson, from our West Coast partners Future West, asks the question – how do we create beachfront suburbs with soul?