Happenings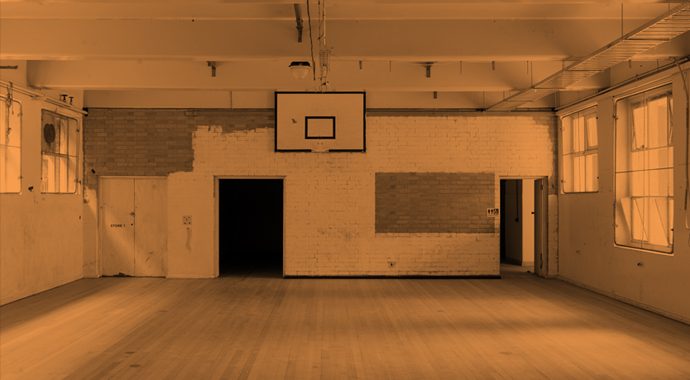 Collingwood Arts Precinct – expressions of interest for tenants
Calling all creative practitioners – some exciting opportunities are afoot! The soon-to-be realised Collingwood Arts Precinct, made up of the former buildings of the Collingwood Technical school and TAFE, is now seeking expressions of interest for key tenants. If you're a small-to-medium-sized creative organisation who would like to join the new and dynamic cultural hub, navigate over to the CAP website to access detailed information on the site and spaces available and the timeline for applications. Contemporary Arts Precincts (the non-profit organisation looking after the CAP project) will also be running several information sessions for interested parties throughout the months of December, January and February (registrations required). Make sure you get your proposals in on-time: submissions close 5pm, Wednesday 28 February 2018.
Main image: The Gym at the Collingwood Arts Precinct, courtesy CAP.  
Where: Visit the CAP website for further information
When: EOIs close 5pm, 28 February 2018
More info: Collingwood Arts Precinct website
Recent Articles
Cultural appropriation is an uneasy topic in architecture, but a new generation of young design practitioners is ready to change the paradigm. Louis Mokak, director of Indigenous Architecture and Design Victoria (IADV), questions Australia's colonial heritage - both in thought and practice
Tomoko and Takaaki Shiratori have lived all over Japan; from a 'New Town' in Yokohama, to Aichi Prefecture and now in Nerima, Tokyo. Their shared love of gardening means the rooftop is filled with fruits and vegetables, while Tomoko has a passion for reading aloud and talking, which she says, keeps her energised!
Jurien Bay and Wedge Island in Western Australia were landscapes once dominated by informal settlements. However, suburban developments are now reaching WA's central coast. Felix Joensson, from our West Coast partners Future West, asks the question – how do we create beachfront suburbs with soul?