Happenings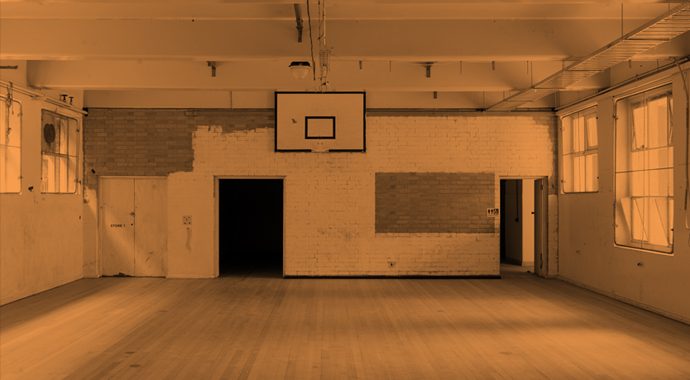 Collingwood Arts Precinct – expressions of interest for tenants
Calling all creative practitioners – some exciting opportunities are afoot! The soon-to-be realised Collingwood Arts Precinct, made up of the former buildings of the Collingwood Technical school and TAFE, is now seeking expressions of interest for key tenants. If you're a small-to-medium-sized creative organisation who would like to join the new and dynamic cultural hub, navigate over to the CAP website to access detailed information on the site and spaces available and the timeline for applications. Contemporary Arts Precincts (the non-profit organisation looking after the CAP project) will also be running several information sessions for interested parties throughout the months of December, January and February (registrations required). Make sure you get your proposals in on-time: submissions close 5pm, Wednesday 28 February 2018.
Main image: The Gym at the Collingwood Arts Precinct, courtesy CAP.  
Where: Visit the CAP website for further information
When: EOIs close 5pm, 28 February 2018
More info: Collingwood Arts Precinct website
Recent Articles
North Melbourne's City Gardens apartment complex is a haven of communal living, complete with kindergarten, vegetable patches, clothing bins and rooftop hives. Elizabeth Campbell spoke to some of the residents of the Peter McIntyre-designed buildings to learn how collective living works – and see more of the unique spaces they call home
Some of the best moments in life are those shared over a cup of tea and freshly baked goods. In the lead-up to the holiday period, slow food blog OSTRO's Julia Busuttil Nishimura brings us a recipe for a Japanese-inspired sweet treat – its the perfect excuse to catch-up for some casual afternoon banter
In 2012, a Berlin art collective signed a 40-year peppercorn lease on a disused railway depot in suburban Berlin. Five years later, Centre for Art and Urbanism (ZK/U) has become a recognised hub of urban innovation and social activism. On the eve of ZK/U's fifth birthday celebrations, Jana Perkovic chats to ZK/U co-founder and director Matthias Einhoff about ZK/U's past, present and future.