Happenings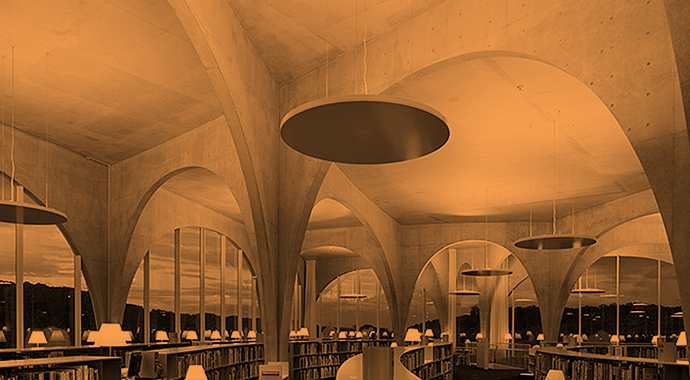 Cities of Architecture: Tokyo
Director of Melbourne-based practice NMBW Architecture Studio Marika Neustupny kicks off ACCA's Cities of Architecture lecture series with an in-depth look at Tokyo – a city reaching towards the future, where architecture is inextricably linked to an ever-changing urban fabric. Running from March to October, the program brings together leading architects, designers and academics to discuss some of the world's most inspiring cities through the built environment, culture and urban history.
Neustupny established NMBW Architecture Studio alongside Nigel Bertram and Lucinda McLean in 1997, with the practice building its reputation on projects like in-depth urban research into regional Australian towns and award-winning inner-city residential developments. NMBW emphasises "urban engagement and culturally-specific design" with Neustupny's own experience informed by extensive time spent living and working in Tokyo – including the completion of her Masters of Architecture at the Tokyo Institute of Technology. In addition, Neustupny co-authored the urban research publication By-Product-Tokyo (2003) with Nigel Bertram and Shane Murray – a project that was "concerned with the forces shaping the vernacular rather than the material and the appearance of it."
The lecture will be accompanied by a complimentary Tokyo inspired cocktail created by the Melbourne Gin Company from 5pm. Tickets to individual lectures are $35 while a season pass can be bought for $200. Book via the ACCA website. 
Original image: Tokyo Ito, Tama Art University Library. Photograph: Iwan Baan, via ACCA.
Where: ACCA, 111 Sturt St, Southbank, Melbourne
When: Mon 20 Mar, 6–7pm (bar open from 5pm)
How much: $35 per session / $200 season pass
More info: ACCA: Cities of Architecture
Recent Articles
Actor Sunday Barca-Irving and designer Peter Deering are the creative couple behind the Sunday Muesli Co – a Richmond-based granola company offering up healthy and downright delicious hand-crafted muesli mixes to kick-start your day. Here Sunday brings us a cosy recipe for the winter months – seasonal poached pears with gluten-free muesli and a cardamon-scented nut mylk
"In Japan, old things tend to be well looked after and so even vintage items that are 50 years old still look beautiful today". In the fourth instalment of our 'Tokyo Life' series brought to you via R-ESTATE TOKYO, Ben Davis chats to curator and creator Kai-Ting Lin about the anachronistic beauty of the well-worn
Fresh from a sonic tour of Eastern and Western Europe, Louise Terra of Sugar Fed Leopards has made us a mixtape: "This playlist talks to the ambient and hypnotic elements in electronic music that I love, with a mix of old European folk music and a few bombastic erratic rhythmic tracks, for impact."