Happenings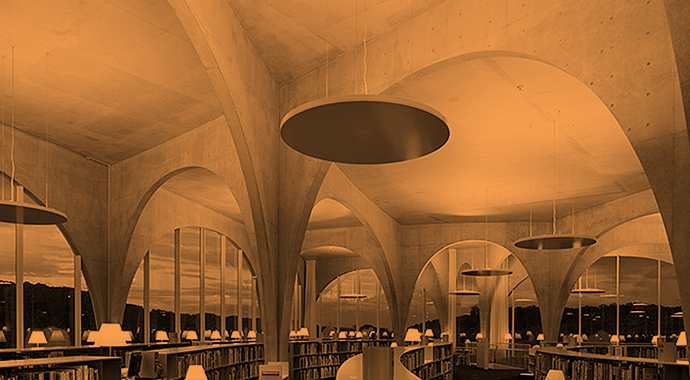 Cities of Architecture: Tokyo
Director of Melbourne-based practice NMBW Architecture Studio Marika Neustupny kicks off ACCA's Cities of Architecture lecture series with an in-depth look at Tokyo – a city reaching towards the future, where architecture is inextricably linked to an ever-changing urban fabric. Running from March to October, the program brings together leading architects, designers and academics to discuss some of the world's most inspiring cities through the built environment, culture and urban history.
Neustupny established NMBW Architecture Studio alongside Nigel Bertram and Lucinda McLean in 1997, with the practice building its reputation on projects like in-depth urban research into regional Australian towns and award-winning inner-city residential developments. NMBW emphasises "urban engagement and culturally-specific design" with Neustupny's own experience informed by extensive time spent living and working in Tokyo – including the completion of her Masters of Architecture at the Tokyo Institute of Technology. In addition, Neustupny co-authored the urban research publication By-Product-Tokyo (2003) with Nigel Bertram and Shane Murray – a project that was "concerned with the forces shaping the vernacular rather than the material and the appearance of it."
The lecture will be accompanied by a complimentary Tokyo inspired cocktail created by the Melbourne Gin Company from 5pm. Tickets to individual lectures are $35 while a season pass can be bought for $200. Book via the ACCA website. 
Original image: Tokyo Ito, Tama Art University Library. Photograph: Iwan Baan, via ACCA.
Where: ACCA, 111 Sturt St, Southbank, Melbourne
When: Mon 20 Mar, 6–7pm (bar open from 5pm)
How much: $35 per session / $200 season pass
More info: ACCA: Cities of Architecture
Recent Articles
Six years after co-founding Assemble, Pino Demaio has decided to resign from his role as Director. Pino remains focused on his strategic design practice, Local Peoples, and his editorial interests through Matters Journal
Australians Laura Castagnini and Megan Wong moved to London four years ago to pursue their passions: contemporary art and political activism. Between feminist art history and human rights law, this is a couple whose shared life is dedicated to shifting culture. We visit their home in Camberwell, close to radical art spaces, farmers' markets and tiny green parks
At the 16th Venice Architecture Biennale, no less than three national pavilions examine the walls around nation-states. How complicit is architecture in separating us from each other? Our resident wall critic Amelyn Ng reflects on the architecture of isolationism, and the geopolitics of walls