Happenings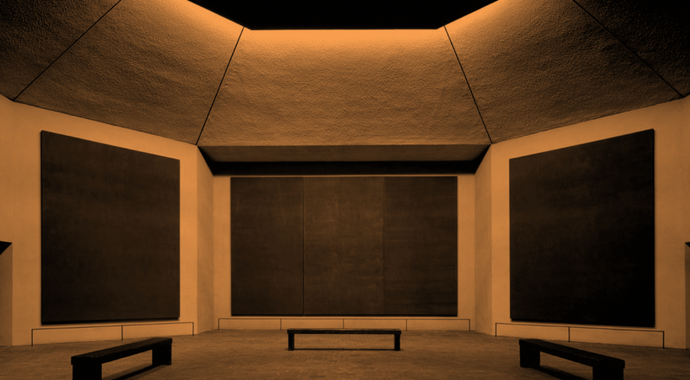 Cities of Architecture: Houston
The third instalment of ACCA's 'Cities of Architecture' talks comes from Don Bates, director of LAB Architecture Studio and Chair of Architectural Design at the University of Melbourne. Join Don as he surveys the urban, architectural and cultural contexts of Texas's most populous city, including an insight into some of Houston's art galleries and museums, as well as the little-known correspondence between Houston and Melbourne.
Running from March to October, the 'Cities of Architecture' program brings together leading architects, designers and academics to discuss some of the world's most inspiring cities through the built environment, culture and urban history.
Arrive from 5pm to enjoy a complimentary Houston-inspired cocktail created by the Melbourne Gin Company and Starward Whisky. The seminar will begin at 6pm.
Main image: The Rothko Chapel by Philip Johnson, Howard Barnstone, Eugene Aubry, Houston. Courtesy ACCA.
Where: ACCA, 111 Sturt St, Southbank, Melbourne
When: Mon 15 May, 6–7pm (bar open from 5pm)
How much: $35 per session / $200 season pass
More info: ACCA: Cities of Architecture
Recent Articles
The Planet X housing co-op in Sydney's Chippendale area gives members of the LGBTIQA+ community more than just stable housing. Anita Delle-Vergini speaks with Chris Ryan and Holly Zwalf about the life-changing potential of co-op living
In collaboration with RMIT Design Hub, Assemble Papers is excited to bring you Season 1 of our podcast, 'Supercast', exploring the sensory experience of built and unbuilt environments. Listen now at supercast.fm
Rectangular dining tables are pervasive in western culture. Ella Lord explores the power dynamics at play around dining tables, and speaks with two couples who have designed their own tables that reflect the non-traditional structures within their families