Happenings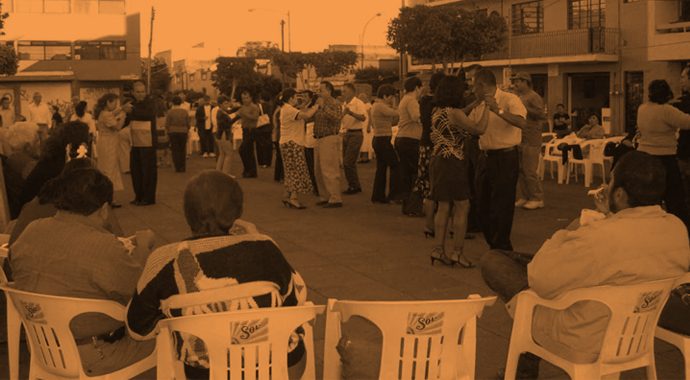 Cities of Architecture: Guadalajara
ACCA's final Cities of Architecture lecture for this year will tour the west Mexican city of Guadalajara through the eyes of Diego Ramírez-Lovering, deputy dean and associate dean of Monash Art Design and Architecture (MADA) and co-founding managing director of Monash Architecture Studio (MAS).
One of Latin America's fastest growing cities, Guadalajara fuses a long history of tradition and folklore with a vibrant and emerging contemporary arts and architecture scene. Professor Diego Ramírez-Lovering will explore the notion of 'Opportunistic Urbanism' – the influence of the the ad hoc, the contingent and the easily obtainable – in the context of the city's evolving social issues. Arrive at 5pm for a complimentary Guadalajara-inspired cocktail by the Melbourne Gin Company.
Main image courtesy Diego Ramírez-Lovering.
Where: ACCA, 111 Sturt St, Southbank, Melbourne
When: Mon 16 October, 6–7pm (bar open from 5pm)
How much: $35 per session
More info: ACCA website
Recent Articles
Western influence in Japan has a fascinating and turbulent history. Architect Keith Little looks at how that complex relationship is embodied in Tokyo's Kyudōkaikan, one of the few buildings to survive the rapid economic growth of the twentieth century. Recent restoration of the complex was funded through an innovative business model, which reflects the temple's masterful blending of the old and the new
Eavesdropping is a part of life: we hear things that are not intended for us all the time. Yet the word's meaning has changed over time. For our second collaboration with Liquid Architecture, sonic artist and researcher Sam Kidel has prepared us a mixtape that uncouples voice and personhood: "I created the mix as a tool for feeling into unsettled experiences of voice."
Gregory Lorenzutti was working in Tacloban City when he met a group of young performers preparing for the first fiesta since Typhoon Haiyan had devastated the region, 18 months earlier. In this photography series, Lorenzutti captures the beauty of Filipino queerness, and the complex story of how LGBTIQ families were affected by the city's rebuilding