Happenings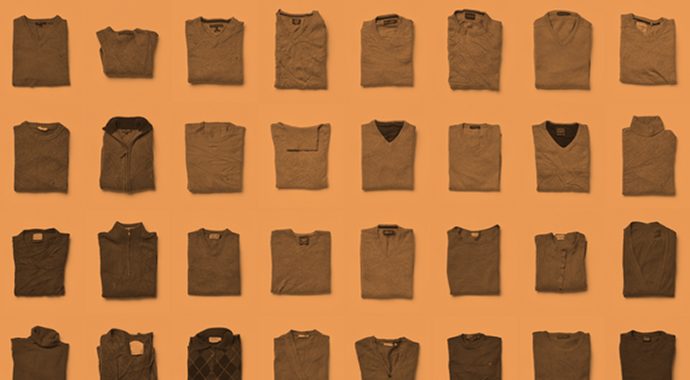 Christien Meindertsma: Beyond the Surface
What are the effects of globalized production chains? How do we define transparency? For Dutch designer Christien Meindertsma, the process is just as important as the product. Her work is now on display at The Vitra Design Museum, in Christien Meindertsma: Beyond the Surface.
Meindertsma's interest in the design process has taken her to places such as garment factories and waste disposal sites, and brought an intense rigour to the interviews she has conducted during these investigations. The exhibition encompasses not only finished products, but also material samples, prototypes and photographs.
[Main image: 1000 Wool Sweaters. Photo by Roel van Tour. Courtesy of The Vitra Design Museum]
Where: Charles-Eames-Str. 2, D-79576 Weil am Rhein, Germany
When: until 20 January 2019
How much: See website for details
More info: Vitra Design Museum
Recent Articles
Cultural appropriation is an uneasy topic in architecture, but a new generation of young design practitioners is ready to change the paradigm. Louis Mokak, director of Indigenous Architecture and Design Victoria (IADV), questions Australia's colonial heritage - both in thought and practice
Tomoko and Takaaki Shiratori have lived all over Japan; from a 'New Town' in Yokohama, to Aichi Prefecture and now in Nerima, Tokyo. Their shared love of gardening means the rooftop is filled with fruits and vegetables, while Tomoko has a passion for reading aloud and talking, which she says, keeps her energised!
Jurien Bay and Wedge Island in Western Australia were landscapes once dominated by informal settlements. However, suburban developments are now reaching WA's central coast. Felix Joensson, from our West Coast partners Future West, asks the question – how do we create beachfront suburbs with soul?