Happenings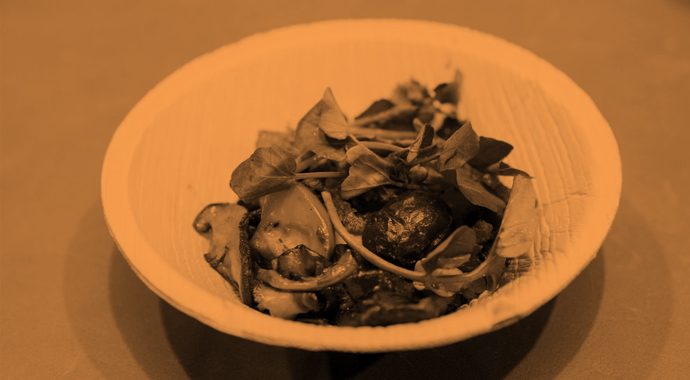 Chow: Making the Chinese American Restaurant
New York's Museum of Food and Drink presents Chow: Making the Chinese American Restaurant – a multi-sensory exhibition that traces the relationship between food and identity in the evolution of Chinese American cuisine. In 1882 the US Government enacted the Chinese Exclusion Act which left Chinese immigrants the choice to either remain permanently in the United States or leave with little chance of return. Barred from working in the gold mines, many opened up restaurants and small eateries, serving up modified versions of more traditional Chinese dishes to suit the American palate.
Through installations featuring the now ubiquitous Chinese take-out container to a giant fortune cookie machine, to an extensive timeline of Chinese American restaurant menus, Chow draws attention to the racially and politically charged history behind what has now been long-considered a staple of the American dining scene. Drop by to taste a rotating array of new and old Chinese American classics whipped up by well-known Chinese American chefs as part of the in-house exhibition tasting station – dishes change monthly. Not in New York? Project Fortune is fostering global goodwill by inviting you to contribute a cheery message to a random gallery visitor via the edible medium of the fortune cookie.
Main image courtesy MOFAD.
Where: MOFAD, 62 Bayard St, Williamsburg, New York
When: Until 16 February 2018
How much: Full $14 / Concession $10
More info: MOFAD website
Recent Articles
North Melbourne's City Gardens apartment complex is a haven of communal living, complete with kindergarten, vegetable patches, clothing bins and rooftop hives. Elizabeth Campbell spoke to some of the residents of the Peter McIntyre-designed buildings to learn how collective living works – and see more of the unique spaces they call home
Some of the best moments in life are those shared over a cup of tea and freshly baked goods. In the lead-up to the holiday period, slow food blog OSTRO's Julia Busuttil Nishimura brings us a recipe for a Japanese-inspired sweet treat – its the perfect excuse to catch-up for some casual afternoon banter
In 2012, a Berlin art collective signed a 40-year peppercorn lease on a disused railway depot in suburban Berlin. Five years later, Centre for Art and Urbanism (ZK/U) has become a recognised hub of urban innovation and social activism. On the eve of ZK/U's fifth birthday celebrations, Jana Perkovic chats to ZK/U co-founder and director Matthias Einhoff about ZK/U's past, present and future.