Happenings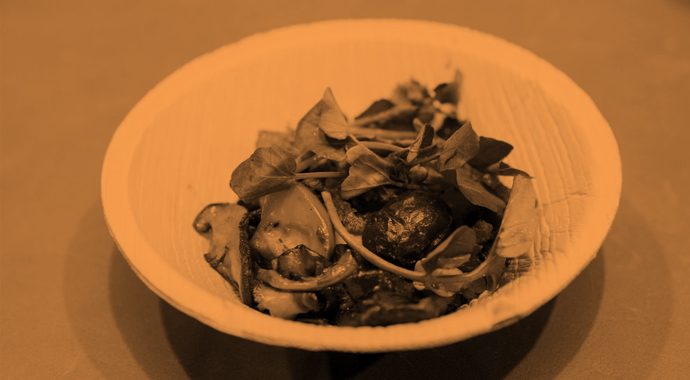 Chow: Making the Chinese American Restaurant
New York's Museum of Food and Drink presents Chow: Making the Chinese American Restaurant – a multi-sensory exhibition that traces the relationship between food and identity in the evolution of Chinese American cuisine. In 1882 the US Government enacted the Chinese Exclusion Act which left Chinese immigrants the choice to either remain permanently in the United States or leave with little chance of return. Barred from working in the gold mines, many opened up restaurants and small eateries, serving up modified versions of more traditional Chinese dishes to suit the American palate.
Through installations featuring the now ubiquitous Chinese take-out container to a giant fortune cookie machine, to an extensive timeline of Chinese American restaurant menus, Chow draws attention to the racially and politically charged history behind what has now been long-considered a staple of the American dining scene. Drop by to taste a rotating array of new and old Chinese American classics whipped up by well-known Chinese American chefs as part of the in-house exhibition tasting station – dishes change monthly. Not in New York? Project Fortune is fostering global goodwill by inviting you to contribute a cheery message to a random gallery visitor via the edible medium of the fortune cookie.
Main image courtesy MOFAD.
Where: MOFAD, 62 Bayard St, Williamsburg, New York
When: Until 16 February 2018
How much: Full $14 / Concession $10
More info: MOFAD website
Recent Articles
Western influence in Japan has a fascinating and turbulent history. Architect Keith Little looks at how that complex relationship is embodied in Tokyo's Kyudōkaikan, one of the few buildings to survive the rapid economic growth of the twentieth century. Recent restoration of the complex was funded through an innovative business model, which reflects the temple's masterful blending of the old and the new
Eavesdropping is a part of life: we hear things that are not intended for us all the time. Yet the word's meaning has changed over time. For our second collaboration with Liquid Architecture, sonic artist and researcher Sam Kidel has prepared us a mixtape that uncouples voice and personhood: "I created the mix as a tool for feeling into unsettled experiences of voice."
Gregory Lorenzutti was working in Tacloban City when he met a group of young performers preparing for the first fiesta since Typhoon Haiyan had devastated the region, 18 months earlier. In this photography series, Lorenzutti captures the beauty of Filipino queerness, and the complex story of how LGBTIQ families were affected by the city's rebuilding