Happenings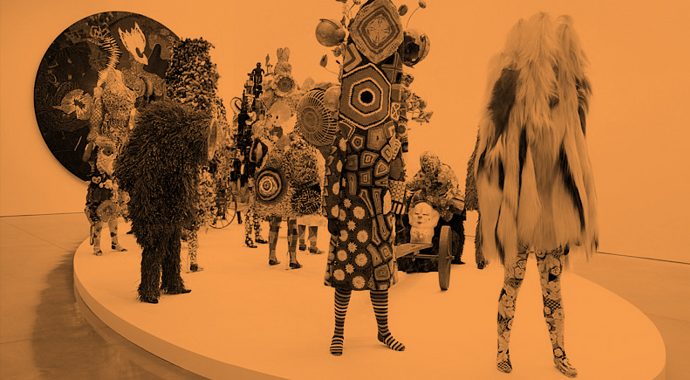 Chicago Architecture Biennial
The second iteration of the Chicago Architecture Biennial invites visitors to reimagine the architecture of the past as inspiration for future ideas. Themed to 'Make New History', this year's programme features the work of over 140 practitioners from across the globe. While the full schedule is yet to be released, current highlights include a contemporary exploration of the 1922 Chicago Tribune Tower competition updated for the 21st century; site-specific performances by artist Nick Cave and architect Jeanne Gang (Studio Gang); a dance performance choreographed by artists Gerard & Kelly in the spaces of Mies Van der Rohe's iconic Farnsworth House; and a musical collaboration between architects So-Il and artist Ana Prvački at the Garfield Park Conservatory that muses on the relationship between people, objects, and nature through the medium of air. Other biennial participants include Junya Ishigami & Associates, Jorge Otero-Pailos, Kere Kere Architecture, Studio Mumbai, WorkAC and Maio.
Main image: Nick Cave and Jeanne Gang at Navy Pier, courtesy Chicago Architecture Biennial.
Where: Chicago Cultural Center, and various locations throughout Chicago
When: 16 September - 7 January
How much: Free!
More info: Chicago Architecture Biennial website
Recent Articles
Western influence in Japan has a fascinating and turbulent history. Architect Keith Little looks at how that complex relationship is embodied in Tokyo's Kyudōkaikan, one of the few buildings to survive the rapid economic growth of the twentieth century. Recent restoration of the complex was funded through an innovative business model, which reflects the temple's masterful blending of the old and the new
Eavesdropping is a part of life: we hear things that are not intended for us all the time. Yet the word's meaning has changed over time. For our second collaboration with Liquid Architecture, sonic artist and researcher Sam Kidel has prepared us a mixtape that uncouples voice and personhood: "I created the mix as a tool for feeling into unsettled experiences of voice."
Gregory Lorenzutti was working in Tacloban City when he met a group of young performers preparing for the first fiesta since Typhoon Haiyan had devastated the region, 18 months earlier. In this photography series, Lorenzutti captures the beauty of Filipino queerness, and the complex story of how LGBTIQ families were affected by the city's rebuilding