Happenings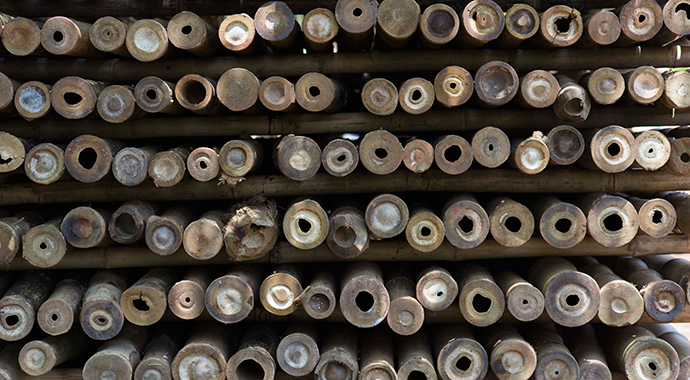 Assemble Papers print issue 6: Out Now!
Assemble Papers Issue 6, 'Future Local', is now available all across Melbourne! (Keep your eyes peeled as we continue to add more locations in Melbourne, Sydney and other select locations across Australia.)
Presented in partnership with MPavilion (where you can pick up a copy all through spring and summer!), 'Future Local' focuses on the future of our urban environments. In the current age of globalisation and unprecedented demographic and infrastructural expansion, it is tempting to adopt the solutions of other countries as blueprints upon which to model our own futures. But are these ideas always transferable? And what can we learn from our own backyards? Celebrating and exploring the importance of context in our future environments, this issue of Assemble Papers looks at architecture, settlements and urban designs to smaller-scale solutions and artistic ideas with big implications.
In the issue: Australian artists Keg de Souza and Richard Bell bring to light issues of displacement and colonisation in their deeply political, site-specific works at the recent Biennale of Sydney; Hakan Elevli and Mohammed Haddara tell the story of their decade-long journey creating the almost-finished Australian Islamic Centre with renowned architect Glenn Murcutt; 2016–17 MPavilion architect Bijoy Jain of Studio Mumbai speaks about his craft-centred and environmentally empathetic approach to architecture; 3000 Acres connects green-thumbed city-dwellers to underutilised urban spaces; City Edge is one of Melbourne's original 'urban villages'; Karl Maier and Amee Patel let us inside their Brutalist maisonette in London's Bethnal Green; Chicago-based photographer Judy Natal envisions the future based on fragments of the present… and so much more!
Get down to one of our many stockists to grab your free copy of Issue 6. If you're unable to reach any of our listed locations but would still love to read the latest print edition, please send a prepaid/stamped self-addressed envelope to: c/o Assemble Papers, 150 Langridge Street, Collingwood, Victoria, Australia 3066. We'll get a copy straight into your letterbox. 
---
Assemble Papers Issue #6 Stockists


Melbourne:
Sydney:
Original image: Photo by Nicholas Watt, courtesy of MPavilion and Studio Mumbai.
Where: Melbourne, Sydney and more locations to be added soon!
When: Out now
How much: Free!
Recent Articles
Cultural appropriation is an uneasy topic in architecture, but a new generation of young design practitioners is ready to change the paradigm. Louis Mokak, director of Indigenous Architecture and Design Victoria (IADV), questions Australia's colonial heritage - both in thought and practice
Tomoko and Takaaki Shiratori have lived all over Japan; from a 'New Town' in Yokohama, to Aichi Prefecture and now in Nerima, Tokyo. Their shared love of gardening means the rooftop is filled with fruits and vegetables, while Tomoko has a passion for reading aloud and talking, which she says, keeps her energised!
Jurien Bay and Wedge Island in Western Australia were landscapes once dominated by informal settlements. However, suburban developments are now reaching WA's central coast. Felix Joensson, from our West Coast partners Future West, asks the question – how do we create beachfront suburbs with soul?