Happenings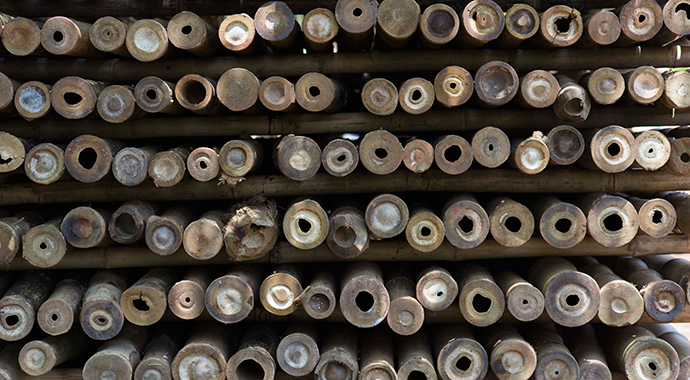 Assemble Papers print issue 6: Out Now!
Assemble Papers Issue 6, 'Future Local', is now available all across Melbourne! (Keep your eyes peeled as we continue to add more locations in Melbourne, Sydney and other select locations across Australia.)
Presented in partnership with MPavilion (where you can pick up a copy all through spring and summer!), 'Future Local' focuses on the future of our urban environments. In the current age of globalisation and unprecedented demographic and infrastructural expansion, it is tempting to adopt the solutions of other countries as blueprints upon which to model our own futures. But are these ideas always transferable? And what can we learn from our own backyards? Celebrating and exploring the importance of context in our future environments, this issue of Assemble Papers looks at architecture, settlements and urban designs to smaller-scale solutions and artistic ideas with big implications.
In the issue: Australian artists Keg de Souza and Richard Bell bring to light issues of displacement and colonisation in their deeply political, site-specific works at the recent Biennale of Sydney; Hakan Elevli and Mohammed Haddara tell the story of their decade-long journey creating the almost-finished Australian Islamic Centre with renowned architect Glenn Murcutt; 2016–17 MPavilion architect Bijoy Jain of Studio Mumbai speaks about his craft-centred and environmentally empathetic approach to architecture; 3000 Acres connects green-thumbed city-dwellers to underutilised urban spaces; City Edge is one of Melbourne's original 'urban villages'; Karl Maier and Amee Patel let us inside their Brutalist maisonette in London's Bethnal Green; Chicago-based photographer Judy Natal envisions the future based on fragments of the present… and so much more!
Get down to one of our many stockists to grab your free copy of Issue 6. If you're unable to reach any of our listed locations but would still love to read the latest print edition, please send a prepaid/stamped self-addressed envelope to: c/o Assemble Papers, 150 Langridge Street, Collingwood, Victoria, Australia 3066. We'll get a copy straight into your letterbox. 
---
Assemble Papers Issue #6 Stockists


Melbourne:
Sydney:
Original image: Photo by Nicholas Watt, courtesy of MPavilion and Studio Mumbai.
Where: Melbourne, Sydney and more locations to be added soon!
When: Out now
How much: Free!
Recent Articles
Actor Sunday Barca-Irving and designer Peter Deering are the creative couple behind the Sunday Muesli Co – a Richmond-based granola company offering up healthy and downright delicious hand-crafted muesli mixes to kick-start your day. Here Sunday brings us a cosy recipe for the winter months – seasonal poached pears with gluten-free muesli and a cardamon-scented nut mylk
"In Japan, old things tend to be well looked after and so even vintage items that are 50 years old still look beautiful today". In the fourth instalment of our 'Tokyo Life' series brought to you via R-ESTATE TOKYO, Ben Davis chats to curator and creator Kai-Ting Lin about the anachronistic beauty of the well-worn
Fresh from a sonic tour of Eastern and Western Europe, Louise Terra of Sugar Fed Leopards has made us a mixtape: "This playlist talks to the ambient and hypnotic elements in electronic music that I love, with a mix of old European folk music and a few bombastic erratic rhythmic tracks, for impact."