Happenings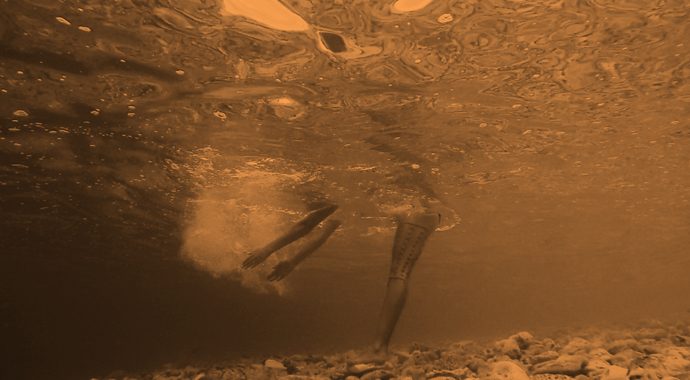 Art can show us where we have been, where we are now, and where we might go. Art can be a call to action. Art can be a catalyst for change. In its second-ever edition, ART+CLIMATE=CHANGE brings together a packed program of 30 exhibitions and events across Melbourne and regional Victoria aimed at harnessing the creative power of the arts to inform, engage and inspire action on climate change.
ART+CLIMATE=CHANGE is presented by CLIMARTE, an independent not-for-profit organisation bringing together a broad alliance of arts organisations, practitioners, administrators, patrons and academics from across the spectrum of the arts sector, including visual arts, music, theatre, dance, literature, architecture and cinema. Here at Assemble Papers, we're proud to have partnered with CLIMARTE for our seventh and most recent print issue, 'In/formation'.
The first edition of the festival in 2015 attracted over 75,000 visitors and was named by the Huffington Post as one of that year's top ten global climate change events. It also received the prestigious Melbourne Award for its Contributions to Environmental Sustainability. "Today, many people have turned off from discussions around climate change," says co-founder and CEO Guy Abrahams in the foreword to the ART+CLIMATE=CHANGE book published by Melbourne University Press in 2016. "Fear, confusion, political partisanship, feelings of exclusion, frustration and sheer exhaustion mean we are reluctant to consider and act on this pressing issue. Art, on the other hand, can provide an intellectually free and non-threatening space in which ideas, problems and solutions can be considered, and where personal responses, reflections and discussions are welcome. Art can also create the empathy, emotional engagement, and cultural understanding needed to bridge the gap between climate science and effective climate policy."
This year's festival is headlined by EXIT, the highly acclaimed 360-degree video installation commissioned by the Fondation Cartier pour l'art contemporain, Paris. EXIT investigates human migrations and their leading causes, including the impacts of climate change. Its complete 2015 update coincided with the pivotal Paris-based United Nations Climate Change Conference (COP21). Other key events include a talk by Edward Morris, artist and co-founder of The Canary Project; a seminar by Liberate Tate's Mel Evans (read our recent interview with Mel here); and Forms of Resistance, a workshop and discussion on creativity and social justice presented by A Centre for Everything, featuring Central Australian filmmaker Alex Kelly, Quandamooka woman and artist Megan Cope, and Melbourne-based artist and researcher Amy Spiers.
Head to artclimatechange.org for the full program of events, or pick up the latest issue of Assemble Papers to find a hard-copy program tucked into its pages.
Main image: Angela Tiatia, Lick (2015), still image from digital moving image. Single-channel HD video (6m33s), 16:9, colour, sound. Courtesy the artist and ART+CLIMATE=CHANGE 2017.
Where: Melbourne and regional Victoria
When: 19 April – 14 May 2017
More info: ART+CLIMATE=CHANGE 2017
Recent Articles
Actor Sunday Barca-Irving and designer Peter Deering are the creative couple behind the Sunday Muesli Co – a Richmond-based granola company offering up healthy and downright delicious hand-crafted muesli mixes to kick-start your day. Here Sunday brings us a cosy recipe for the winter months – seasonal poached pears with gluten-free muesli and a cardamon-scented nut mylk
"In Japan, old things tend to be well looked after and so even vintage items that are 50 years old still look beautiful today". In the fourth instalment of our 'Tokyo Life' series brought to you via R-ESTATE TOKYO, Ben Davis chats to curator and creator Kai-Ting Lin about the anachronistic beauty of the well-worn
Fresh from a sonic tour of Eastern and Western Europe, Louise Terra of Sugar Fed Leopards has made us a mixtape: "This playlist talks to the ambient and hypnotic elements in electronic music that I love, with a mix of old European folk music and a few bombastic erratic rhythmic tracks, for impact."