Happenings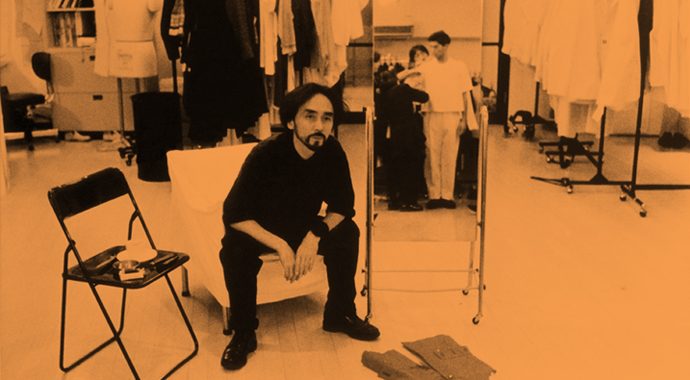 Archi x Fashion: Notebook on Cities and Clothes
DADo, the Robin Boyd Foundation's architecture and design film society presents a screening of Notebook on Cities and Clothes – a documentary film by German director Wim Wenders exploring the design philosophies and personality of avant-garde Japanese fashion designer Yohji Yamamoto. Filmed in the late '80s the film unfolds as a series of free form interviews with Yamamoto in predominantly informal settings (playing pool, in his home), collaged with insider footage of the designer's studio and process, his previous work and his preparation for an upcoming show. Initially resistant to the idea of producing a documentary about a fashion designer, Wenders' work functions as a record of two highly motivated intellectuals from different fields negotiating a budding friendship over the year-long period that filming was afoot. In his concerted search for common ground, Wenders draws comparisons between the acts of filmmaking and fashion design, and between cities, identity and clothes.
Main image: film still courtesy DADo Film Society
Where: 'Walsh Street', 290 Walsh Street, South Yarra
When: Wednesday 16 August, 6.30pm
How much: Free for subscribers / $25 guest pass (suggested)
More info: DADo website
Recent Articles
Actor Sunday Barca-Irving and designer Peter Deering are the creative couple behind the Sunday Muesli Co – a Richmond-based granola company offering up healthy and downright delicious hand-crafted muesli mixes to kick-start your day. Here Sunday brings us a cosy recipe for the winter months – seasonal poached pears with gluten-free muesli and a cardamon-scented nut mylk
"In Japan, old things tend to be well looked after and so even vintage items that are 50 years old still look beautiful today". In the fourth instalment of our 'Tokyo Life' series brought to you via R-ESTATE TOKYO, Ben Davis chats to curator and creator Kai-Ting Lin about the anachronistic beauty of the well-worn
Fresh from a sonic tour of Eastern and Western Europe, Louise Terra of Sugar Fed Leopards has made us a mixtape: "This playlist talks to the ambient and hypnotic elements in electronic music that I love, with a mix of old European folk music and a few bombastic erratic rhythmic tracks, for impact."