Happenings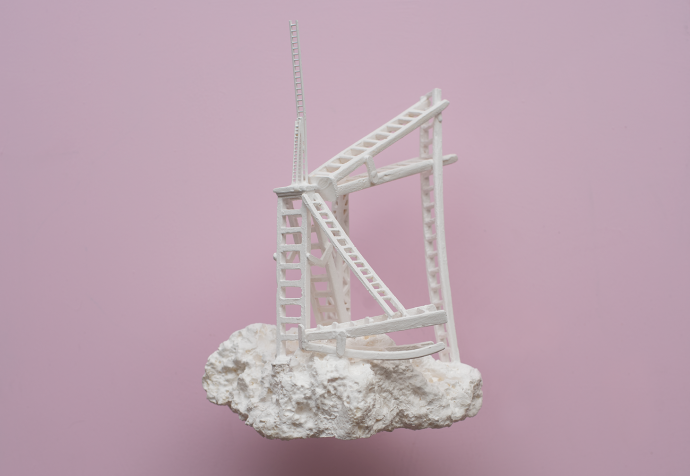 Assemble Papers Issue 7, 'In/formation', is out now in Melbourne and Sydney – with many more locations to be added! If we haven't reached a stockist near you yet, check back here soon as we continue to spread our latest print issue far and wide.
Issue 7 is presented in partnership with CLIMARTE ahead of its upcoming ART+CLIMATE=CHANGE 2017 festival – an event that harnesses the creative power of the arts to inform, engage and inspire action on climate change. Inspired by the work of our partners, Issue 7 of Assemble Papers considers collective action and activism across the areas of art, design, architecture, urbanism and the environment in the information age, and the power of people to collectively enact real, tangible change on big and small scales. Also central to Issue 7 is the concept of citizen science – the collection and analysis of scientific data by members of the general public. What are the possibilities of grassroots and DIY citizen science techniques in investigating environmental, social and political concerns? And how can these techniques be employed in the arts and design spheres?
In this issue: the Wangan & Jagalingou people's fight against Adani's proposed Carmichael mine in Northern Queensland; Mel Evans and Liberate Tate take a stand against unethical arts funding; and a resident-led initiative at Bourj Al Shamali, a longstanding Palestinian refugee camp in Lebanon, uses a humble citizen-science technique to empower its inhabitants. Meanwhile, photographer Alisha Gore captures the heart and soul of Sydney's under-threat Sirius building and some of its loudest advocates; Berlin-based architecture collective Raumlabor believes in the possibilities of urban occupation; and Ernesto Oroza documents resistance through design and everyday ingenuity in Cuba. We also sit down with Robin Boyd Foundation director and founder Tony Lee; Rafaela Pandolfini pays a visit to the home of Goodgod founders Jim Singline and Hana Shimada… and so much more!
Head to one of our many stockists to grab your free copy of Issue 7. If you're unable to reach any of our listed locations but would still love to read the latest print edition, please send a prepaid/stamped self-addressed A4 envelope (for a 150g letter) to: c/o Assemble Papers, 150 Langridge Street, Collingwood, Victoria, Australia 3066.
---
Assemble Papers Issue #7 Stockists

Melbourne:
Canberra
Sydney
Triple Shot
& more to come…
Original image: Helen Wright, Rise and Fall (2016–17), fibre coated cast resin and plastic, 23.5 x 17 x 16 cm. Courtesy the artist and Niagara Galleries. 
Where: Melbourne, Sydney and more locations to be added soon
When: Out now
How much: Free
Recent Articles
North Melbourne's City Gardens apartment complex is a haven of communal living, complete with kindergarten, vegetable patches, clothing bins and rooftop hives. Elizabeth Campbell spoke to some of the residents of the Peter McIntyre-designed buildings to learn how collective living works – and see more of the unique spaces they call home
Some of the best moments in life are those shared over a cup of tea and freshly baked goods. In the lead-up to the holiday period, slow food blog OSTRO's Julia Busuttil Nishimura brings us a recipe for a Japanese-inspired sweet treat – its the perfect excuse to catch-up for some casual afternoon banter
In 2012, a Berlin art collective signed a 40-year peppercorn lease on a disused railway depot in suburban Berlin. Five years later, Centre for Art and Urbanism (ZK/U) has become a recognised hub of urban innovation and social activism. On the eve of ZK/U's fifth birthday celebrations, Jana Perkovic chats to ZK/U co-founder and director Matthias Einhoff about ZK/U's past, present and future.