Happenings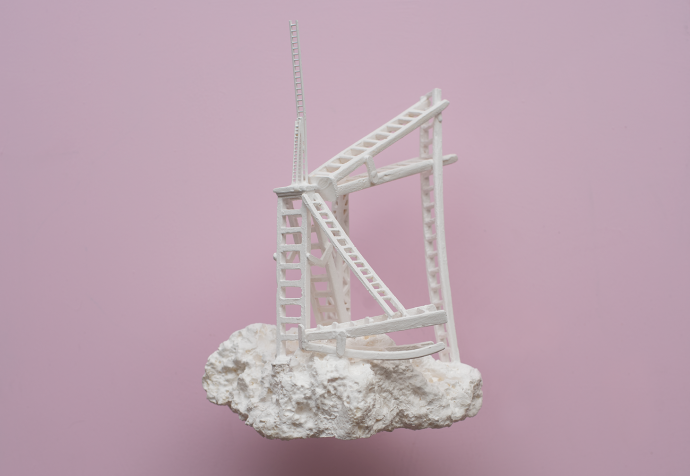 Assemble Papers Issue 7, 'In/formation', is out now in Melbourne and Sydney – with many more locations to be added! If we haven't reached a stockist near you yet, check back here soon as we continue to spread our latest print issue far and wide.
Issue 7 is presented in partnership with CLIMARTE ahead of its upcoming ART+CLIMATE=CHANGE 2017 festival – an event that harnesses the creative power of the arts to inform, engage and inspire action on climate change. Inspired by the work of our partners, Issue 7 of Assemble Papers considers collective action and activism across the areas of art, design, architecture, urbanism and the environment in the information age, and the power of people to collectively enact real, tangible change on big and small scales. Also central to Issue 7 is the concept of citizen science – the collection and analysis of scientific data by members of the general public. What are the possibilities of grassroots and DIY citizen science techniques in investigating environmental, social and political concerns? And how can these techniques be employed in the arts and design spheres?
In this issue: the Wangan & Jagalingou people's fight against Adani's proposed Carmichael mine in Northern Queensland; Mel Evans and Liberate Tate take a stand against unethical arts funding; and a resident-led initiative at Bourj Al Shamali, a longstanding Palestinian refugee camp in Lebanon, uses a humble citizen-science technique to empower its inhabitants. Meanwhile, photographer Alisha Gore captures the heart and soul of Sydney's under-threat Sirius building and some of its loudest advocates; Berlin-based architecture collective Raumlabor believes in the possibilities of urban occupation; and Ernesto Oroza documents resistance through design and everyday ingenuity in Cuba. We also sit down with Robin Boyd Foundation director and founder Tony Lee; Rafaela Pandolfini pays a visit to the home of Goodgod founders Jim Singline and Hana Shimada… and so much more!
Head to one of our many stockists to grab your free copy of Issue 7. If you're unable to reach any of our listed locations but would still love to read the latest print edition, please send a prepaid/stamped self-addressed A4 envelope (for a 150g letter) to: c/o Assemble Papers, 150 Langridge Street, Collingwood, Victoria, Australia 3066.
---
Assemble Papers Issue #7 Stockists

Melbourne:
Canberra
Sydney
Triple Shot
& more to come…
Original image: Helen Wright, Rise and Fall (2016–17), fibre coated cast resin and plastic, 23.5 x 17 x 16 cm. Courtesy the artist and Niagara Galleries. 
Where: Melbourne, Sydney and more locations to be added soon
When: Out now
How much: Free
Recent Articles
Actor Sunday Barca-Irving and designer Peter Deering are the creative couple behind the Sunday Muesli Co – a Richmond-based granola company offering up healthy and downright delicious hand-crafted muesli mixes to kick-start your day. Here Sunday brings us a cosy recipe for the winter months – seasonal poached pears with gluten-free muesli and a cardamon-scented nut mylk
"In Japan, old things tend to be well looked after and so even vintage items that are 50 years old still look beautiful today". In the fourth instalment of our 'Tokyo Life' series brought to you via R-ESTATE TOKYO, Ben Davis chats to curator and creator Kai-Ting Lin about the anachronistic beauty of the well-worn
Fresh from a sonic tour of Eastern and Western Europe, Louise Terra of Sugar Fed Leopards has made us a mixtape: "This playlist talks to the ambient and hypnotic elements in electronic music that I love, with a mix of old European folk music and a few bombastic erratic rhythmic tracks, for impact."